Thick and thin?
中国日报网 2013-07-30 10:47
分享到微信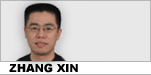 Reader question:
Please explain "thick and thin" in this sentence: "They've been firm friends through thick and thin."
My comments:
Their friendship is strong because they've been through a lot. There have been good times. There have been bad times. They have always been there for one another.
Thick and thin are opposites. In terms of friendship, it points to the highs and lows of their relationship.
In other words, their friendship is time-tested. You can say they're all weather friends, not just fair weather friends. They have survived both the smooth and easy, the fine and dandy as well as the rough patches, so to speak.
"Thick and thin" reminds me of the marriage vows the newly weds make to one another, you know, "I, John Doe, take you, Mary Smith, to be my wedded wife. To have and to hold, from this day forward, for better, for worse, for richer, for poorer, in thickness or in health, to love and to cherish 'till death do us part…."
Oops. It should be in sickness (not thickness) and in health. Thank you for spotting that.
But, you know what I mean.
Incidentally, thick and thin is actually derived from a phrase describing England's dense forests, i.e. thicket and thin wood. The thicket refers to the dense bushes the traveler finds difficult to wade their way through. Thin wood, on the other hand, refers to forests with big sparsely scattered trees where it is easy for the traveler to find his way. This, from Phrase.org.uk:
"Through thick and thin" is one of the English language's older expressions and one that has maintained its figurative meaning over many centuries. It is venerable enough to date from the times when England was still a predominantly wooded country, with few roads and where animals grazed on what was known as wood pasture, i.e. mixed woodland and grass. The phrase originated as "through thicket and thin wood", which was a straightforward literal description of any determined progress through the "thick" English countryside.
Alright, here are media examples:
1. Liverpool boss Brendan Rodgers has compared the value of Luis Suarez to that of Edison Cavani, who signed for Paris St-Germain for £55million this week.
Suarez has been the subject of increased speculation, with the Uruguayan due to meet up with the Liverpool squad for pre-season training after this weekend.
Arsenal are so far the only club to have made a bid for Suarez, which, at £30million, was rejected by Liverpool.
Real Madrid and Chelsea are the other two clubs said to be interested, although nothing official has been launched by either.
Speaking to the Liverpool Echo, Indonesia, ahead of Saturday's friendly against an Indonesian XI, Reds boss Brendan Rodgers said Suarez needs to forget about moving to a Champions League club this summer.
"It's not about me or the club, I think it's the supporters and his team-mates for what they gave him," Rodgers said.
"What I do is the same for anyone. My success is not just about trophies, although hopefully when I finish my career I will look back on having won things.
"For me it is about more than that. It's about making people better people and supporting them when they need it. Luis doesn't need to show me anything because that's what I do.
"For me it's about the great supporters we have. The backing they have given him is absolutely brilliant.
"They have stood by him through thick and thin, and through all the traumas he has gone through over the last couple of seasons."
- Liverpool slap £55m price-tag on Suarez as Arsenal prepare increased bid, ThisIsAnfield.com, July 19, 2013.
2. Lifelong friends Keith Hockey and Ian Glover have been through thick and thin together.
They struck up a rapport as little boys, were in the same class at school and started in the same factory doing the same work at the age of 15.
So it was only fitting that they chose to retire on the same day yesterday.
Keith grew up just three streets from Ian in the village of Tonedale near Wellington, Somerset.
Ian has lived in the same street all his life and now Keith, 63, and his wife Valerie and two daughters are near neighbours.
They have worked together for an incredible 48 years at the Relyon factory in Wellington.
Ian, 64, said: "I put my name in first for retirement but then Keith thought he would go now too and we decided to choose the same day. Our lives have intertwined right the way through."
Keith said: "We are both going to take up cycling so we'll see each other on the road all the time I expect."
- Lifelong pals who retired... at the same time, Express.co.uk, June 22, 2013.
3. Healthy relationships with friends are the icing on life's cake. But it is not easy to form one, especially if you have not been surrounded by healthy relationships in the past. The exciting news, however, is that healthy friendships are a win-win situation. Standing together, friends can encourage each other to do amazing things in life. By understanding the characteristics of a healthy relationship, you can begin to improve and build new friendships.
Open Communication
People in healthy relationships communicate openly with one another. They give more than just a daily update of events; they talk about personal issues in their lives.
Balance
Relationships can often end in a train wreck when one person gives and the other only takes. But don't fall into the trap of comparing every little act of giving and expect it to be countered by an equal act from the other person. Friends in a healthy relationship should simply enjoy giving without expecting something in return, and that goes both ways.
Compassion
The main ingredient for all good friendships is compassion – when you truly care for the other person's needs as much as your own.
Honesty
People in healthy relationships are open and honest. They do not hide things of importance from each other, even if it makes them uncomfortable. Lies and cover-ups undermine trust, which is the foundation of a healthy relationship.
Faithfulness
When life gets hard, best friends don't hit the trail running in opposite directions. They stand by each other through thick and thin. They are true to their word and follow through with things they say they are going to do. Faithfulness in a friendship is imperative, especially when tragedy or hard times hit.
- 10 Characteristics of a Healthy Relationship, eHow.com.
Related stories:
本文仅代表作者本人观点,与本网立场无关。欢迎大家讨论学术问题,尊重他人,禁止人身攻击和发布一切违反国家现行法律法规的内容。
About the author:
Zhang Xin(张欣) has been with China Daily since 1988, when he graduated from Beijing Foreign Studies University. Write him at: zhangxin@chinadaily.com.cn, or raise a question for potential use in a future column.
中国日报网英语点津版权说明:凡注明来源为"中国日报网英语点津:XXX(署名)"的原创作品,除与中国日报网签署英语点津内容授权协议的网站外,其他任何网站或单位未经允许不得非法盗链、转载和使用,违者必究。如需使用,请与010-84883561联系;凡本网注明"来源:XXX(非英语点津)"的作品,均转载自其它媒体,目的在于传播更多信息,其他媒体如需转载,请与稿件来源方联系,如产生任何问题与本网无关;本网所发布的歌曲、电影片段,版权归原作者所有,仅供学习与研究,如果侵权,请提供版权证明,以便尽快删除。