Overcoming idioms as stumbling block
中国日报网 2014-04-04 11:31
分享到微信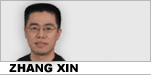 Reader question:
Please explain sentence: "Idioms are a common stumbling block for learners of a foreign language." Stumbling block?
My comments:
How true.
Stumbling block, an idiom in its own right, is the problem here. An idiom, by definition, is a group of words with a meaning of its own that is different from the meanings of each word put together. In other words, you can not always guess out an idiom's meaning by reading the words individually.
Idioms are often shortened versions of a longer expression. Originally, for example, someone makes the remark that it's the last bundle of straw that breaks the back of the camel. People hear it and they like it. So they repeat it to others. After a time, usually a long period of time, all people seem to be able to use and understand this expression. Then people begin to shorten the expression for economy and convenience.
So, today, we simply have the "last straw".
Simple as that.
Not so simple, of course, for the foreign student. Not initially at any rate.
When the foreign student reads "stumbling block", he may first take it as meaning a block that stumbles. After a while, having come across this term many times in different contexts, he realizes it's not the block, which may be a rather large rock blocking your way in the street, that stumbles, but it is the person who tries to step over the rock that stumbles.
Hence, a stumbling block is a big rock in the road, over which you may stumble if you are careless. Figuratively speaking, a stumbling block is any hindrance that prevents you from reaching your goal, any goal.
In our example, then, idioms are a common hindrance for the foreign language learner. Without overcoming this hindrance, or problem, the student cannot expect to master a language.
This is true to the native born as well, but it's a lesser problem for them because they use their mother tongue, another idiom, every day. For them it's kind of simple. They learn their language by simple repetition.
That's the thing. All you as a foreign student need to do is do what the native speakers do. Learn a bit today and repeat the process tomorrow. And it will be simple for you, too.
You may argue that the native speakers have people talk to them every day and you don't have that. That's true but the process remains the same. Learn something little thing new every day and repeat the process. You may watch movies online and pretend the speakers as talking to you or find some other creative ways to do it but the process remains the same.
And it really is not so complicated.
Anyways, I only have simple solutions. One morsel now, another bit then. Don't take mouthfuls all the time – that leads to indigestion. One idiom today, another expression tomorrow. Take it easy and repeat the process. This way, you won't feel the burden and won't tire yourself out.
Repeat this process long enough and you'll overcome the fear of idioms as stumbling blocks sooner or later.
And sooner or later, you'll find idioms no longer to be stumbling blocks, but merely stepping stones.
That's useful another idiom, but, lest I tire you out, let's leave that for another day.
本文仅代表作者本人观点,与本网立场无关。欢迎大家讨论学术问题,尊重他人,禁止人身攻击和发布一切违反国家现行法律法规的内容。
About the author:
Zhang Xin is Trainer at chinadaily.com.cn. He has been with China Daily since 1988, when he graduated from Beijing Foreign Studies University. Write him at: zhangxin@chinadaily.com.cn, or raise a question for potential use in a future column.
相关阅读:
Taking their feet off the pedal?
(作者张欣 中国日报网英语点津 编辑:陈丹妮)
中国日报网英语点津版权说明:凡注明来源为"中国日报网英语点津:XXX(署名)"的原创作品,除与中国日报网签署英语点津内容授权协议的网站外,其他任何网站或单位未经允许不得非法盗链、转载和使用,违者必究。如需使用,请与010-84883561联系;凡本网注明"来源:XXX(非英语点津)"的作品,均转载自其它媒体,目的在于传播更多信息,其他媒体如需转载,请与稿件来源方联系,如产生任何问题与本网无关;本网所发布的歌曲、电影片段,版权归原作者所有,仅供学习与研究,如果侵权,请提供版权证明,以便尽快删除。