Running up the white flag?
中国日报网 2014-06-17 11:38
分享到微信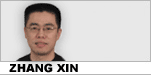 Reader question:
Please explain "white flag", as in this sentence: Caught between inflation, wage freezes and job insecurity, shoppers are running up the white flag on spending.
My comments:
Inflation means money is losing value because commodity prices are going up furious and fast. Wage freezes mean employees are not getting any raises. Job insecurity means people are afraid of losing their jobs, if not right now then perhaps sometime soon.
Amid these gloomy concerns, people are cutting back on spending. They don't go shopping as often and when they do, they don't buy as much as before. Before, they might have bought whatever they wanted. Nowadays, they buy nothing but the essentials.
And it's no use asking them to shop and spend more because they're raising the white flag on a pole.
In other words, they've surrendered the cause. They've given up. They are accepting defeat.
The white flag, you see, is a flag made of a piece of white cloth as a symbol of truce or surrender in a time of war.
Dictionary.com suggests the white flag as we know it today came into use in 1590–1600, but ancient Chinese and Romans had used the white flag for the similar meaning. In the old days, messengers used to wave the white flag to signify that they'd come to talk rather than fight. In modern warfare, if soldiers raise the white flag while in battle, they mean to put down their arms and surrender, thus conceding defeat.
In our example, shoppers running up the white flag means the same thing – they're defeated, metaphorically speaking, of course, and are losing the battle against such enemies as inflation, wage freezes and job insecurity.
In other words, they're accepting defeat after losing all hopes of winning.
Alright, here are media examples to hammer the point home:
1. The Giants raised the white flag on their season two weeks ago. Now they're allowing their archenemies to plunder the ship.
For the first time in nearly 22 years, they made a trade with the Los Angeles Dodgers. They sent Mark Sweeney, who leads the major leagues with 16 pinch hits, to L.A. for a player to be determined.
The deal was announced after a frustrating 3-1 loss to the Washington Nationals in which the Giants collected 11 hits but ran into two costly outs on the bases. Pitcher Jon Rauch caught Pedro Feliz on the old fake-to-third, look-to-first pickoff move. And Dave Roberts was thrown out when he ran on his own and tried to score on the back end of a double steal.
- After loss, Giants ship Sweeney to Dodgers, MercuryNews.com, August 10, 2007.
2. Canada has raised the white flag in the face of a U.S. juggernaut, conceding that it won't achieve its bold ambition of finishing atop the medals table at the Vancouver Olympics.
"We are going to be short of our goal," said Chris Rudge, CEO of the Canadian Olympic Committee, at the news briefing Monday — the start of the games' final week.
Through most of the day's competition, Canada was tied for fifth in the medal standings with nine, far behind the United States with 24.
- Canadian white flag: Host country admits it won't catch U.S. in medals, AP, February 23, 2010.
3. Sarah Palin joined Neil Cavuto on Tuesday showing her support for Ted Cruz's anti-Obamacare filibuster, saying that while he's waving the American flag, the Republican establishment is instead "waving the white flag" in trying to brush aside this issue that their party ran on.
Cavuto noted how Palin's former running mate, John McCain, believes this is a losing fight that won't accomplish anything. Palin responded, "Anyone who wants to wave that white flag right now in this battle for economic liberty in America is forgetting what America was built upon." She dismissed whatever consequences may come Cruz's way, arguing that "whether he dies politically speaking upon this mountaintop or not," he will have done so giving a voice to the American people.
- Palin Fires Back at Fmr. McCain Strategist, GOP Establishment for 'Waving White Flag' on Obamacare, MediaITE.com, September 24, 2013.
4. Down 98-80 with 3:13 to play, Wade, James and Bosh left this game for good. It was a white flag for a game long over.
It was also a sign the Heat has been exposed.
Players on this team spent the days, hours and minutes leading up to this game making bold statements about what was to come. They promised things for this night they'd failed to deliver in three previous games.
Bosh predicted the team would win. Wade promised a different approach to his game. Spoelstra offered Spoisms about how wonderful it is to test one's character.
"I love being in the trenches with this group when they're in situations like this. You reveal your character," Spoelstra said. "You reveal what you're made out of when you're facing adversity.
"Everybody can be in the situation that the Spurs are in right now. It's much more revealing when you're in a situation like this. I love being with those guys in these situations."
James looked around a huddle of those guys just before they took the court and implored them to "follow my lead."
And then James delivered a stellar first quarter in which he scored 17 points, snatched six rebounds and blocked two shots. But at the end of that quarter James must have felt like John Belushi in "Animal House" after delivering the "Germans bombed Pearl Harbor" speech to his frat brothers.
No one followed.
No one seemed capable.
James finished with 31 points. The rest of the starting lineup had 32 points.
- With Heat exposed by Spurs, it's time for Riley to rebuild roster, The Miami Herald, June 16, 2014.
本文仅代表作者本人观点,与本网立场无关。欢迎大家讨论学术问题,尊重他人,禁止人身攻击和发布一切违反国家现行法律法规的内容。
About the author:
Zhang Xin is Trainer at chinadaily.com.cn. He has been with China Daily since 1988, when he graduated from Beijing Foreign Studies University. Write him at: zhangxin@chinadaily.com.cn, or raise a question for potential use in a future column.
相关阅读:
Time to call time on cheap, strong alcohol
(作者张欣 中国日报网英语点津 编辑:陈丹妮)
中国日报网英语点津版权说明:凡注明来源为"中国日报网英语点津:XXX(署名)"的原创作品,除与中国日报网签署英语点津内容授权协议的网站外,其他任何网站或单位未经允许不得非法盗链、转载和使用,违者必究。如需使用,请与010-84883561联系;凡本网注明"来源:XXX(非英语点津)"的作品,均转载自其它媒体,目的在于传播更多信息,其他媒体如需转载,请与稿件来源方联系,如产生任何问题与本网无关;本网所发布的歌曲、电影片段,版权归原作者所有,仅供学习与研究,如果侵权,请提供版权证明,以便尽快删除。