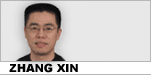 Reader question:
Please explain "time to call time" in this sentence: "Enough is enough, it's time to call time on cheap, strong alcohol." "Enough is enough", all right, but "time to call time"?
My comments:
This is just another way of saying let's stop selling cheap, strong alcohol – obviously to lessen drunkenness.
Literally, "time to call time" means it's time to call "Time!"
That means "Time is up!"
You can imagine in a pub at the closing hour deep into the night bartenders urging drunken patrons to go home by saying that: "Time!" And that means "Time is up, fellows. Move and let's all go home."
Presumably by that time all the lingering customers have lost their senses completely, let alone track of the time, and have to be literally dragged out.
Anyways, I read somewhere that in Europe, they're raising taxes on cheap, strong alcohol. They believe strong alcoholic beverages are too cheap to get. Hence, if they make it expensive, perhaps people will stop buying them and, in happy consequence, getting themselves drunk less often.
A good idea?
I don't know. All I notice is that in the bigger Chinese shops in Beijing you can buy all sorts of European beer, some of which have an alcohol content of up to 12.5%.
Very strong, sure. They were virtually unheard of here even a few years ago – apparently some of the strong beer banned in Europe is now sent to China, to take advantage of a stronger yuan against the euro and looser alcohol laws.
Anyways, to call time on something is to say time is up, the game is over and let's call it a day. In short, to call time on it is to stop and end it.
In sporting events, judges and officials will signal the end of the playing time by shouting "Time" or with a signal. In televised tennis matches at Wimbledon or elsewhere, you'll hear the umpire sitting perched on a courtside chair calling out "Time" quite a lot. In fact, he calls it after each and every break between games. That is to tell the players that time for rest (a one-minute break) is over, now it's time to resume play.
Alright? Alright, here are media examples of people calling time on something, be it marriage, career or any such like:
1. Jamie Carragher has announced his intention to retire from international football after failing to establish himself as an England regular.
Carragher's decision follows England coach Steve McClaren's decision to overlook him in favour of Ledley King for the European Championship qualifier with Estonia in May.
With King and Carragher only competing for a place because Rio Ferdinand was injured the Liverpool defender has decided it is time to call time on his international aspirations.
'It was particularly disappointing for me when Rio was out against Estonia and I wasn't picked,' he admitted. 'Like any player I thought I deserved to play but not doing so made the situation crystal clear to me.
'I'm 29 now, and I have to accept if I'm not a regular starter now, I don't think I ever will be,' explained the centre-back.
'Playing the odd game here and there is not enough. Four or five years ago I was happy to have that role but not now.'
- Carragher quits England, Metro.co.uk, July 9, 2007.
2. David Cameron has promised to "call time" on official tests to ensure that government policies comply with equality laws.
"Equality impact assessments" were introduced by Labour to make sure officials took account of disability, gender and race in their decisions.
But the prime minister said there was too much "bureaucratic nonsense" and policy-makers should use "judgement" rather than "tick boxes".
Labour called his decision a "joke".
Equality impact assessments, introduced in the 2010 Equality Act, involve assessing "the likely or actual effects of policies or services on people in respect of disability, gender and racial equality".
Supporters say they are essential to improving fairness, while opponents argue they are ineffective, expensive and time-consuming.
In a speech, the prime minister told the CBI conference in London that he wanted to reduce constraints on the public sector to help reinvigorate the economy.
He said there were too many "pointless reports" being produced, adding: "Take the Equality Act. It's not a bad piece of legislation.
"But in government we have taken the letter of this law and gone way beyond it, with equality impact assessments for every decision we make.
"Let me be very clear. I care about making sure that government policy never marginalises or discriminates. I care about making sure we treat people equally.
"But let's have the courage to say it: caring about these things does not have to mean churning out reams of bureaucratic nonsense.
"We have smart people in Whitehall who consider equalities issues while they're making the policy. We don't need all this extra tick-box stuff."
Mr Cameron added: "So I can tell you today we are calling time on equality impact assessments.
"You no longer have to do them if these issues have been properly considered.
"That way policy-makers are free to use their judgement and do the right thing to meet the equalities duty rather than wasting their own time and taxpayers' money."
- Cameron 'calls time' on Labor's equality impact assessments, BBC.com, November 19, 2012.
3. After years of misfires, the hotel heiress could finally be set to marry after finding love with model River - who at 21 is 11 years younger than 32-year-old Paris.
The pair were spotted lustily smooching in Cannes earlier this week, and the loved-up star reportedly revealed that a wedding "could happen soon."
And babies may even be on the horizon, with Paris making it clear she wants an army of mini versions of her.
Paris has been engaged twice before.
In 2002 model Jason Shaw proposed, but they split a year later.
She later got engaged to Greek shipping heir Paris Latsis in 2005.
But she called time on it just months later, with sources saying she felt she was too young to get hitched.
- Paris Hilton set to marry toyboy lover this year, DailyStar.co.uk, May 23, 2013.
本文仅代表作者本人观点,与本网立场无关。欢迎大家讨论学术问题,尊重他人,禁止人身攻击和发布一切违反国家现行法律法规的内容。
About the author:
Zhang Xin is Trainer at chinadaily.com.cn. He has been with China Daily since 1988, when he graduated from Beijing Foreign Studies University. Write him at: zhangxin@chinadaily.com.cn, or raise a question for potential use in a future column.
相关阅读:
(作者张欣 中国日报网英语点津 编辑:陈丹妮)