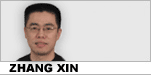 Reader question:
Please explain this headline: Republicans say comments on Hillary Clinton's health are 'fair game' - Los Angeles Times (May 19, 2014). What does "fair game" stand for?
My comments:
First, to paraphrase: Republicans say anyone can talk about Hillary Clinton's health any way they like – It's legal and legitimate. It will be considered normal fair play for a politician who wants to run for President.
Fair play? That means behavior that's in accordance with rules of a game. Fair play, that is, instead of foul play, which means cheating and other behavior that violates rules of the game.
"Game" in "fair game", though, actually refers to wild birds and animals being hunted by hunters or huntsmen. It's not the same "game" as a game in sports, a game of basketball or soccer for instance.
However, it may help you remember this phrase by viewing hunting as a game of sports, which, in a way, it is. In that case, fair game does imply fair play, though in a roundabout way.
To prevent the loss of certain endangered species, for example, hunters have to observe their own rules, written or unwritten. Under these rules, only certain animals and birds are allowed to be slaughtered. These animals and birds are thus considered "fair game", meaning it's fair and square to aim and only aim for these.
Hence and therefore, by extension, if certain people are considered "fair game", it means the same thing: Anyone can figuratively speaking take an aim at them, i.e. criticize them, ridicule them, expose them and do to them other things of that horrible nature.
In our example, what we may safely infer is that republicans believe they have a right to criticize Hillary Clinton for having health issues, be they real or alleged. Democrats may consider her treatment (she was accused of suffering "brain injury", for instance) unfair, dirty, groundless and uncalled for, but Republicans say she deserves it – anyone who wants to run for President of the United States of America should expect to go through this kind of personal scrutiny.
It's up to you to decide whether you agree with Republicans or sympathize with Mrs. Clinton. Personally I feel bad for Clinton as a woman but on the other hand I think she probably deserves this. In a way, it serves her right – I can't stop seeing it as a form of punishment for anyone seeking fame and high office.
Anyways, it doesn't matter. Here, let's focus on the phrase and go on to read a few media examples of people who are considered fair game – legitimate target for attack, criticism, ridicule, mockery, etc.:
1. For the first time in court, a former member of the Mexican Mafia has admitted that Edward James Olmos was targeted by the prison gang known as "Eme" after the actor-director portrayed the group in a bad light in his 1992 film American Me.
Ernest "Chuco" Castro testified Wednesday that he told fellow gangsters that Olmos was "fair game" during a 1994 meeting, confirming government allegations that the Eme singled out Olmos, the Los Angeles Times reported. But under defense cross-examination, Castro denied his words advocated violence against the activist actor.
The defense claims Castro -- a key government informant who knew his comments were being recorded -- was trying to entrap the 13 gang members now being prosecuted in federal court for drug trafficking, racketeering and extortion.
Although he is not officially involved in the case, Olmos has become a central figure in the court battle. He has allegedly feared for his life ever since directing and starring American Me, a graphic film about the Mexican Mafia which shows a fictional gang boss being sodomized. Three consultants on the film were killed, and the government asserts Olmos was supposed to be victim number four -- especially after refusing to apologize to the gang for making the movie.
The gang's godfather even sued Olmos in 1993, saying that a character in the film bore too striking a resemblance to him. That suit was thrown out of court.
- Olmos Was "Fair Game" for Mafia, EOnline.com, March 6, 1997.
2. Taylor Swift has got a reputation for penning songs about boyfriends from time gone by but now she's revealed that she knows that she is "fair game" for any of the chaps who may fancy doing the same to her.
We wonder if any of them will take her up on it?
The We Are Never singer made the remarks in a recent interview and, rather bravely, explained that she knew exactly what she was getting herself into when she started using former beau's for her musical inspiration.
"If I'm gonna write songs about my exes they can write songs about me. That's how it works."
"I'm not gonna complain about it. I'm not gonna sit there and say, I'm the only one who can write songs about this relationship."
An eye for an eye, we suppose.
- Taylor Swift says she is 'fair game' for her ex lovers to write songs about her... HeatWorld.com, February 21, 2013.
3. Steve Coogan recalls clearly the moment he decided to sue the News of the World. "What motivated me was seeing Andy Coulson [the paper's former editor] gaining a modicum of respectability standing next to David Cameron."
The actor and comedian adds: "I remember thinking 'Andy Coulson should not be at the heart of power.' That was my gut instinct. That man shouldn't be there."
Over lunch in New York, where he is filming an adaptation of a Henry James novel, Coogan says: "Two years ago I rang my publicist and said 'Look, there's some information that my phone may have been hacked.' I was told: 'That story's gone away, it's not going to come back and Coulson's at the heart of Downing Street now, he's surrounded by a ring of steel'."
Despite the warning, Coogan started legal action, becoming one of a handful of celebrities to do so. His legal battle has played a pivotal part in the fight to uncover how widespread the practice was at the NoW, giving him a leading part in the revolt against tabloid excess. As Coogan developed his own case, he obtained some crucial evidence about related hacking activities undertaken by Glenn Mulcaire, the private investigator employed by the tabloid.
…
Coogan says News Group, the News Corp subsidiary which owned the paper until it closed in July, had offered to settle his case.
"It wouldn't have covered the costs but it would have taken the sting out of what I'd spent," he says. The action has so far cost Coogan more than £100,000.
But he refuses to speculate about whether James Murdoch, chairman of the News of the World's parent company, News Corporation Europe, should stand down. And he will not talk about Coulson's future, although he is clearly not losing much sleep over their fate.
"If my conduct is fair game for them then their conduct is fair game for people like me to comment on," he says. "It's a democracy and I'll have my say."
He wants to ensure that the hacking story remains centre stage, and plans to use his profile to ensure News Corp does not escape further scrutiny by spinning out the civil actions in the hope the public will lose interest.
"[They are hoping] there will be some big disaster or something that'll knock it off the front pages and hopefully no one will care anymore. And I will do everything in my power [to prevent that].
"Because I'm a more populist person and I reach a more generalised audience that goes beyond broadsheets I can help keep it in the popular imagination and I will do everything in my power to keep it in the popular imagination."
He recalls a conversation with Martin Sixsmith, the former civil servant and journalist, with whom he worked on the film In the Loop.
"He said to me: 'You could walk away from this but you won't – you'll probably want to have a fight because you're a bloody-minded northerner.' And I thought 'Yeah, he's right'."
- Steve Coogan: Why I won't let News Corp off the hook, Guardian.co.uk, September 5, 2011.
本文仅代表作者本人观点,与本网立场无关。欢迎大家讨论学术问题,尊重他人,禁止人身攻击和发布一切违反国家现行法律法规的内容。
About the author:
Zhang Xin is Trainer at chinadaily.com.cn. He has been with China Daily since 1988, when he graduated from Beijing Foreign Studies University. Write him at: zhangxin@chinadaily.com.cn, or raise a question for potential use in a future column.
相关阅读:
Road map to get back to profitability?
(作者张欣 中国日报网英语点津 编辑:陈丹妮)