Reading the riot act?
中国日报网 2014-07-01 11:09
分享到微信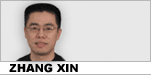 Reader question:
Please explain "reading the Riot Act" in this: "Is it legal for the police to remove protesters without reading the Riot Act?"
My comments:
The person who asks this question wants to know whether the police did the lawful thing to remove protestors from the streets without telling them what laws they broke, if they did.
Telling them what laws they had broken by reading them the Riot Act.
Reading them the Riot Act?
That is a metaphor. Don't take it literally. Nobody's reading the Riot Act any more.
One time in history, though, the police did read the Riot Act. And the Riot Act refers to the British Riot Act of 1715. This, from Phrase.org.uk, as to its origin:
In English law the control of unruly citizens has usually been the responsibility of local magistrates. Any group of twelve or more that the authorities didn't like the look of could be deemed a 'riotous and tumultuous assembly' and arrested if they didn't disperse within an hour of the Riot Act being read to them by a magistrate. This seems a little harsh, but in 18th century England the government was fearful of Jacobite mobs who threatened to rise up and overthrow the Hanoverian George I. The fear was well-founded, as supporters of the deposed Stuarts did actually invade in 1715 and again in 1745. The 'Riot Act' was passed by the British government in 1714 and came into force in 1715. The Riot Act, which was more formally called 'An act for preventing tumults and riotous assemblies, and for the more speedy and effectual punishing the rioters' actually contained this warning:
"Our sovereign Lord the King chargeth and commandeth all persons, being assembled, immediately to disperse themselves, and peaceably to depart to their habitations, or to their lawful business, upon the pains contained in the act made in the first year of King George, for preventing tumults and riotous assemblies. God save the King."
And so, back in the day, the police did read this or a portion of this to protestors before arresting those who refused to leave the scene.
Anyways, reading the riot act later became a generally accepted idiom for giving someone a strong warning – before further actions are taken against them as punishment.
And since nobody's actually reading the Riot Act any more, riot act (small letters) will do today.
Here are a few relatively recent examples of people reading others the riot act or having the riot act read to them:
1. Red Bull need to read the riot act to their simmering Formula One drivers even as they lick self-inflicted wounds from a Turkish Grand Prix nightmare.
If they let a feud fester between Australian Mark Webber and German Sebastian Vettel, it will play straight into the hands of rivals McLaren -- who know a thing or two about bad blood between team mates but are currently basking in unity.
Three years ago, Lewis Hamilton and Fernando Alonso were barely on speaking terms at McLaren and, after shooting themselves in the foot in Hungary, ended up losing both championships to Ferrari.
Sunday's needless collision between the two Red Bull drivers cost the team the constructors' championship lead, a second successive one-two finish and Webber his third victory in a row.
World champion Jenson Button, now Hamilton's team mate at new leaders McLaren, said the fallout could be even more destructive if not nipped in the bud.
"We are all competitive and sometimes you find it difficult to back down in certain situations but when you look at the data and look at the footage, someone's always in the wrong," the Briton told Reuters.
"So it's about owning up and moving forward.
"And if they can't do that, it does play into our hands because we go to Canada having finished first and second, those two crashed and when you're not getting on I'm sure you don't share information as much."
- Red Bull need to read the riot act, Reuters, May 31, 2010.
2. Brad Pitt was reportedly 'read the riot act' by Team Aniston over comments he made about their marriage.
The 47-year-old actor told Parade magazine that he 'wasn't living an interesting life' before meeting current partner Angelina Jolie, and that he was 'trying to pretend' that his five-year marriage to Jennifer Aniston was 'something that it wasn't'.
According to Us Weekly, Jen 'was annoyed'. "She thought it was rude and inappropriate," said a source.
Her agents and publicists 'went ballistic' according to a second insider, and wasted no time contacting Brad Pitt's people.
"They got his team involved and Brad was read the riot act - the only way you can read the riot act to Brad Pitt," the source said.
The father-of-six later released a statement claiming that his words had been misunderstood, and described his ex-wife as 'an incredibly giving, loving and hilarious woman'.
But the source added, "No one believes his words were taken out of context - he said what he said. I do hear that he's remorseful."
- Brad Pitt 'read the riot act by Team Aniston', SplashNews.com, September 22, 2011.
3. Julia Gillard will "read the riot act" to her most senior ministers over an explosive leak of secret Cabinet debate on asylum seeker policy.
In a blow that further destabilises Ms Gillard's leadership, extraordinary detail revealing the bitter divide within Labor's senior ranks has emerged over a failed bid to re-open Nauru detention centre.
The unprecedented leak has infuriated the Prime Minister's closest backers and opened up fresh factional wounds within the party.
The blow-by-blow account of the discussions reveals Immigration Minister Chris Bowen was rolled in his push to reopen the Nauru detention centre.
Mr Bowen's resignation and a Coalition demand for a mini-budget yesterday to explain the true cost of the government's new "Greens solution" to release asylum seekers into the community with work rights and welfare payments.
The outcome has deeply angered the Right faction, with one minister conceding a leadership switch to Kevin Rudd or Stephen Smith may prove the only circuit breaker.
Yesterday the former Labor leader and Gillard loyalist Simon Crean warned colleagues their behaviour was disgraceful.
Mr Crean told The Sunday Telegraph: "It's just outrageous that cabinet leaks. People ought to understand the damage this can cause for government."
Mr Rudd, who refused to rule out a challenge yesterday, said: "One of the first principles of cabinet government is that we maintain those discussions among us."
A government source canvassed calling in federal police to investigate the leaks, before conceding Ms Gillard would be ridiculed for "calling in the cops on her own cabinet".
"But what's she going to do? She' going to read the riot act on Monday night."
- PM Julia Gillard to read riot act to MPs over asylum seekers debate leak, PerthNow.com.au, October 15, 2011.
本文仅代表作者本人观点,与本网立场无关。欢迎大家讨论学术问题,尊重他人,禁止人身攻击和发布一切违反国家现行法律法规的内容。
About the author:
Zhang Xin is Trainer at chinadaily.com.cn. He has been with China Daily since 1988, when he graduated from Beijing Foreign Studies University. Write him at: zhangxin@chinadaily.com.cn, or raise a question for potential use in a future column.
相关阅读:
Time to call time on cheap, strong alcohol
(作者张欣 中国日报网英语点津 编辑:陈丹妮)
中国日报网英语点津版权说明:凡注明来源为"中国日报网英语点津:XXX(署名)"的原创作品,除与中国日报网签署英语点津内容授权协议的网站外,其他任何网站或单位未经允许不得非法盗链、转载和使用,违者必究。如需使用,请与010-84883561联系;凡本网注明"来源:XXX(非英语点津)"的作品,均转载自其它媒体,目的在于传播更多信息,其他媒体如需转载,请与稿件来源方联系,如产生任何问题与本网无关;本网所发布的歌曲、电影片段,版权归原作者所有,仅供学习与研究,如果侵权,请提供版权证明,以便尽快删除。