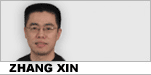 Reader question:
Please explain "keep his powder dry" in this sentence: "When you tell someone to keep his powder dry, you are asking him to remain calm and be ready for action." Why? What powder?
My comments:
Powder refers to gunpowder.
One time in history, before the mid-19th century in fact, rifles and guns were powered by gunpowder, an explosive made from mixing of chemicals including sulfur and charcoal as fuels.
In the old days soldiers keep a bag of powders as today's soldiers carry a supply of metal bullets as ammunition.
And in those old days, golden days if you ask me where weapons of mass destruction is concerned, soldiers had to take great care not get the powers wet because wet powders wouldn't lit. It'd be too late for a soldier to realize that his powers were wet in the middle of a battle. He would have to call time out like he was in a sports game and ask the enemies to hold fire for a moment so that he could step out of the shade, get into the sun and air his powder for a while. That's a scene perhaps too melodramatic for our purpose here, but you get the picture – the war zone is different from a sports field. No timeouts are allowed for drying powders.
Hence, the necessity to keep your powder dry, always. It means you're making the right preparations before a battle and are always ready to fight.
It is a British expression. It rains a lot in Britain and so it makes sense for British soldiers to always make sure that their powers are dry.
In the olden days, that is. Or golden days, as I said earlier. Today, weapons are simply too powerful, too easy to handle and they kill too many people.
Anyways, "keep one's power dry" is a British invention. This, from Phrase.org.uk:
"This advice reputedly originated with Oliver Cromwell during his campaign in Ireland. In Ballads of Ireland, 1856, Edward Hayes wrote:
"There is a well-authenticated anecdote of Cromwell. On a certain occasion, when his troops were about crossing a river to attack the enemy, he concluded an address, couched in the usual fanatic terms in use among them, with these words – 'put your trust in God; but mind to keep your powder dry'."
Here are recent media examples of "keep one's powder dry", a good expression but one which is definitely dropping off in usage as gunpowder itself fades in memory:
1. Oil tumbled in a second day of heavy losses on Monday, with Brent crude reaching its lowest price in almost a month as escalating fears over the euro zone debt crisis triggered across-the-board selling of riskier assets.
After notching its biggest two-day drop since a steep slide in early August, Brent pared losses in post-settlement trade on news that Greece may be near an agreement with lenders to continue receiving bailout funds. Still, the growing possibility of a default hung heavy over markets all day after leaders failed to find new ways to resolve the crisis at the weekend.
Oil has weathered much of the turmoil in financial markets over the past month thanks to supportive fundamentals, such as diminished North Sea production and healthy Chinese demand. After falling below $100 in August, Brent has traded in a band of around $105 to $115 a barrel for the past month.
On Monday it appeared to be succumbing to broader macro-economic fears, causing a renewed spike in options. Technical selling as Brent crude crashed below the 200-day moving average likely spurred selling too.
"Markets are under pressure as the European finance ministers failed to come up with anything solid this weekend. There are some strong worries that Greece is not doing what's needed to get another round of aid," said Gene McGillian, analyst at Tradition Energy in Stamford, Connecticut.
Trading volume was anemic at more than a quarter below the one-month average as investors kept their powder dry ahead of a host of major events this week, including the U.S. Federal Reserve's likely measure later this week to temper long-term interest rates, the International Monetary Fund's gathering of major financial ministers and a slew of U.S. housing data.
- Oil slumps for second day as euro fears dominate, Reuters, September 19, 2011.
2. Ivan Gazidis says Arsenal "kept their powder dry" in the transfer window to secure the signings they wanted at the right price.
The Club did plenty of business throughout the summer but went into overdrive in the final days of August, bringing in Ju Young Park, Andre Santos, Per Mertesacker, Yossi Benayoun and Mikel Arteta just before the deadline.
Critics accused Arsenal of 'panic-buying' in the wake of a disappointing start to their Premier League campaign but Gazidis rejected that theory when he spoke to reporters at the Sport Industry Breakfast Club on Tuesday.
"I understand the perception that people think we were panic-buying but that is not what happened in the Club," he said. "Arsène is very strong at keeping discipline and finding where the value is.
"I think we have assembled a squad with a blend of youth and experience. Certainly it contains the targets that Arsène wanted. I have seen a lot of stories about targets we have missed out on - most of them are a little bit misguided from what was actually happening inside the Club.
"We have kept some powder dry and I think we have done that deliberately. We have looked at the market, looked at the players who were available and who we really wanted and whether we were able to achieve that over the summer.
"We as a Club are operating in a self-sustaining way and are concerned about value. It may frustrate everybody but we have to be."
- 'We kept our powder dry in transfer market', Arsenal.com, September 20, 2011.
3. Lord Oakeshott has never been a fan of Nick Clegg. Like his old friend Vince Cable, he is a former Labour Party member who joined the SDP.
He would have felt a little more comfortable if the electoral arithmetic had enabled the Liberal Democrats to form a coalition with Labour.
But he genuinely felt that, under Mr Clegg's leadership, after the next election his party could end up having far too few MPs to coalesce with anyone.
He hoped his polls in marginal constituencies, and in the Lib Dem leader's own seat, would provide the ammunition for those who wanted to fire Mr Clegg.
Despite dire election results, Mr Cable kept his powder dry and the polls were leaked - or rather given - to the Guardian this week.
Facing disciplinary proceedings, Lord Oakeshott fell on his sword. But in doing so, he made clear he still wanted to kill off Mr Clegg's continuing leadership.
He published a new poll suggesting that the Lib Dem leader's ally Danny Alexander could also lose his seat.
But his parting shot at the party leadership has also ricocheted off his long-standing colleague Mr Cable.
- Clegg 'not out of the woods' despite Oakeshott's exit, BBC.co.uk, May 28, 2014.
本文仅代表作者本人观点,与本网立场无关。欢迎大家讨论学术问题,尊重他人,禁止人身攻击和发布一切违反国家现行法律法规的内容。
About the author:
Zhang Xin is Trainer at chinadaily.com.cn. He has been with China Daily since 1988, when he graduated from Beijing Foreign Studies University. Write him at: zhangxin@chinadaily.com.cn, or raise a question for potential use in a future column.
相关阅读:
Time to call time on cheap, strong alcohol
(作者张欣 中国日报网英语点津 编辑:Julie)