Father figure? 父亲般的人物
中国日报网 2022-10-18 11:30
分享到微信 Reader question:
Please explain this sentence: Coaches sometimes have to play a father figure role.

My comments:
Coaches who head a sports team sometimes have to play the role of a father figure, as if he were the father of the players in his charge.
Father figure, literally, is a surrogate father to a fatherless child. An uncle, for example, can serve as the father figure to the child who loses his father.
Metaphorically speaking, the coach as father figure serves that role. That is to say, the coach forges closer relationships with the players than usual, offering them advice, help and support in addition to teaching them how to play.
Needless to say, players look up to coach as they look up to their own fathers – who, I may add, are all worthy and good fathers.
There are bad and abusive fathers, too, of course. But, here, we're only talking about the good ones, those caring, responsible fathers, fathers who serve as good role models for their youngsters.
"Father figure", you see, is a positive term. Father figure is, by definition (FreeDictionary.com), "a man who has or seems to have the qualities of an ideal male parent, inspiring in others the feelings and behavior typical of a child toward its father."
See? He has to be ideal and inspiring.
So, when we talk about coach being a father figure, we are talking about all the positive influences he has on players.
We're not talking about anything negative, such as bad temper or drinking problems and things like that.
Indeed, if a coach has those problems, he won't be looked up to and revered as a father figure.
All right, here are a few media examples of "father figure":

1. WHILE still trying to come to grips with the shooting death of four victims last month, the Fox Hill community is now mourning the sudden passing of Deacon Ethelbert 'Eddie Marker' Rahming, the legendary basketball coach and disciplinarian who developed some of the top players in the area.
Rahming, 73, passed away on Tuesday morning at the Princess Margaret Hospital.
He was remembered by many of the players, who had nothing but the uttermost respect for the man they considered to be a father-figure.
"Super guy" was how Anthony 'Bowe' Davis recalled Rahming. "He was a father figure to all of us. It was more than just basketball with him. It was more about shaping lives than playing basketball. He was a hero in Fox Hill because he bridged the young men in Johnson Road and the young men in Fox Hill to play together.
"That's the one thing we are missing in Fox Hill right now. That's how we have this problem that we are experiencing right now. He was able to bring us together."
- 'A father figure to all of us', Tribune242.com, January 15, 2014.

2. The world may forever remember him as the '80s Wham! frontman who turned serious in the '90s and in the next century retired from fame while generating tabloid infamy. But George Michael's skill at singing, writing, producing and playing on most of his hits set him apart from most teenybop idols, as did the quality and durability of his tunes. More than 30 years after their release, young people know "Wake Me Up Before You Go-Go," "Careless Whisper" and "Faith."
Yet beyond the distorting lenses of nostalgia and gossipy notoriety, the singer born Georgios Kyriacos Panayiotou was a political artist who jettisoned most of fame's trappings soon after they shackled him. Like many teen idols, he rebelled against his bubblegum role. Unlike many, he had the talent to transcend, and his victory no doubt inspired successors from Robbie Williams to Justin Timberlake.
It didn't hurt that he could write and sing soul music with effortless power and grace. Like perhaps only Annie Lennox, he sang with Aretha Franklin without making a fool of himself on their 1987 chart-topper "I Knew You Were Waiting for Me." He also acquitted himself well with Mary J. Blige in a 1999 remake of Wonde's "As," a UK hit, and on the duet version of Whitney Houston's "If I Told You That," in which he so mirrors the diva that one must listen closely to keep track of who's singing what.
...
For LGBT folk who grew up with him, George Michael was almost always essentially out anyway; only briefly during Wham!'s commercial peak did demands of the closet chafe against his music. Although contemporaries like Bronski Beat, Soft Cell's Marc Almond and Erasure's Andy Bell initially eclipsed him as forthright gay artists, Michael sustained his gifts and shared them with a mass audience who felt the pain of what it meant to be gay men living through the worst of the AIDS crisis, even if they couldn't understand it as such.
"Jesus to a Child," "You Have Been Loved" and much of the rest of Older are in their own way even more political than Michael's satirical material. So intimate that they irrevocably shook their composer's well-being, those elegies hurt like Nina Simone's best work does. To hear them is to bear witness to surviving a plague that killed off your lovers and comrades. No one can write and sing songs like that and remain forever steady.
In the wake of his death, Freddie Mercury gained sainthood from the media that vilified him while he was alive, and the same is already coming true for George Michael. As a gay man who danced to the earliest Wham! singles, witnessed the New York stop on the duo's teen-intensive first tour, sang along at Madison Square Garden circa Faith, marveled at the commitment he summoned on the first U.S. date of his 1991 Cover to Cover Tour, and then returned for the triumphant second gig of what would be his final North American trek in 2008, I find that predictable treatment infuriating. But it's mixed with so many euphoric memories of Michael and his music right now that I barely have headspace to accommodate that rage.
Though he undoubtedly despaired in secret and his offstage willingness to embrace fleeting pleasures is well documented, he was steadfast when it came to his fans, and sang of love with a devotion that rivaled any father figure. He made good on our faith, as well as his.
- George Michael: A Father Figure For Political Pop, by Barry Walters, NPR.org, December 27, 2016.

3. In psychology, several phenomena reveal human nature, and one such phenomenon is transference. In psychology, transference is another theory by Sigmund Freud, and it's quite intriguing. In this post, we will discuss what transference is and why it happens.
What Is Transference?
Transference is a psychology theory that says that someone may unconsciously transfer their feelings about someone to another person, usually a psychologist. Sound confusing? If you have feelings for someone, you may project those feelings onto your psychologist. For instance, if you are in love with your friend, you may transfer those feelings to the psychologist and try to be in a relationship with them.
How Does Transference Occur?
Transference seems to occur because of childhood memories. Someone who has feelings about their parents may transfer those feelings to their children. For example, if your parents were overprotective, you may transfer that overprotectiveness to your children. If someone you know resembles your ex, you may transfer distrust to them. It can happen inside or outside of therapy.
History Of Transference
Like many psychological concepts, Sigmund Freud was the first person who popularized it. It was first popularized at the end of the 19th century in his book "Studies on Hysteria." He paid attention to people's feelings, especially when they were deeply held.
While some of Freud's theories have little place in today's psychological world, transference is still observable, and it comes in many different types.
Transference Types
Transference is an umbrella term, and there are quite a few types of transference one may deal with. These include:
Paternal Transference
This is when someone transfers fatherly feelings towards someone else. Paternal transference is when you view someone with a father's qualities, such as authoritative or wise. Ever seen someone look up to another person, especially a person older than them, as a father? You may view an older person's wisdom as fatherly, and they have a sense of authority as a result. This often happens if someone doesn't have a father, to begin with.
Maternal Transference
This is when someone treats another person as a motherly figure. It relies on traditional parental gender roles. Maternal is when you view a person as loving or nurturing. You may see them as a source of comfort, and they can make you feel much better about yourself.
Sibling Transference
Sibling transference is when you view someone like your brother or sister. You may see your best male friend like a brother or find a girl who can be your little sister. This may happen when you are an only child or have a strained relationship with your siblings.
Non-Familial Transference
This is when someone transfers their feelings about who they want to be onto someone else. For example, if you want to be a priest, you may see others as a holy figure because you want to be holy. This form of transference may rely on stereotypes about certain groups of people, just like how the family transference relies on mother, father, and sibling stereotypes.
Is Transference A Positive Or Negative Phenomenon?
Transference can be a good or bad thing. Sometimes, it can cause someone to get angry and hurt others who don't deserve it. For example, you may mistreat someone because they remind you of an ex, even though they aren't your ex. If your previous partner cheated, you might be skeptical of your new partner, even though you have no proof they're cheating. The fact that someone else cheated is enough for you. You may transfer sexual feelings onto someone who doesn't want you to. There are many cases where transference can go wrong.
However, it can be good, too. Those who are lacking a parental figure may find comfort in people resembling their parents. People who feel like they're siblings to you can bond well. Transference can either be good or bad.
In Therapy
One of the biggest places where transference occurs, as you may have imagined, is in therapy. Someone can transfer many feelings to a therapist. A therapist is knowledgeable, and many can look to the therapist as a parent or a lover. A therapist needs to be careful, as being romantically involved with their patient is extremely unethical. However, most therapists understand the concept of transference and are well-prepared for it when it happens.
Therapists know that transference may be positive or negative. A client may view the therapist as an antagonist, and the therapist needs to be prepared for some resistance. When that doesn't happen, the therapist must prepare to be looked to as a family member. Transference allows the therapist to look at the patient's entire self and see what they can find. Often, they can help the patient realize a few aspects about themselves they didn't know about. Since transference is unconscious, someone may not know they view the therapist as a sibling.
In fact, transference can be like therapy. Someone who is in the process of transferring can get their unconscious feelings out, and the therapist can help them heal. If someone has never had a father figure, the therapist can use that knowledge to institute change. They can also teach them how to move on from those thoughts. The therapist will record their behaviors and discover what triggers their clients' transference and what can be done about it. Problematic transference can be prevented by the therapist maintaining firm boundaries.
- What Is Transference Psychology & Why It Matters? MyTherapist.com, October 12, 2022.
本文仅代表作者本人观点,与本网立场无关。欢迎大家讨论学术问题,尊重他人,禁止人身攻击和发布一切违反国家现行法律法规的内容。
About the author: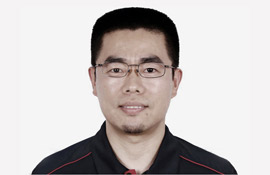 Zhang Xin is Trainer at chinadaily.com.cn. He has been with China Daily since 1988, when he graduated from Beijing Foreign Studies University. Write him at: zhangxin@chinadaily.com.cn, or raise a question for potential use in a future column.
(作者:张欣 编辑:丹妮)
中国日报网英语点津版权说明:凡注明来源为"中国日报网英语点津:XXX(署名)"的原创作品,除与中国日报网签署英语点津内容授权协议的网站外,其他任何网站或单位未经允许不得非法盗链、转载和使用,违者必究。如需使用,请与010-84883561联系;凡本网注明"来源:XXX(非英语点津)"的作品,均转载自其它媒体,目的在于传播更多信息,其他媒体如需转载,请与稿件来源方联系,如产生任何问题与本网无关;本网所发布的歌曲、电影片段,版权归原作者所有,仅供学习与研究,如果侵权,请提供版权证明,以便尽快删除。