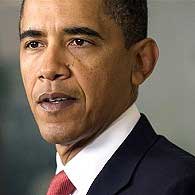 U.S. President Barack Obama says the movement to reform the U.S. health insurance system is gaining momentum with the help of politicians who have crossed political lines to support it. The president delivered his message in his weekly radio and Internet address.
After months of rigorous debate on health insurance reform, fought largely along political party lines, President Obama says a bipartisan solution is starting to take shape.
"The approach that is emerging includes the best ideas from Republicans and Democrats, and people across the political spectrum," he said. "In fact, what's remarkable is not that we've had a spirited debate about health insurance reform, but the unprecedented consensus that has come together behind it."
Mr. Obama praised several Republicans who have recently voiced support for health insurance reform, including two former Senate Majority Leaders, Bob Dole and Bill Frist, and California Governor Arnold Schwarzenegger.
But President Obama recognized that, for the most part, Republican opposition remains one of the biggest challenges to his plans.
"There are some in Washington today who seem determined to play the same old partisan politics, working to score political points, even if it means burdening this country with an unsustainable status quo," said the president. "A status quo of rising health care costs that are crushing our families, our businesses and our government."
President Obama says the independent, nonpartisan Congressional Budget Office has concluded the current Senate Finance Committee bill would make health coverage affordable for millions of Americans who don't have it today.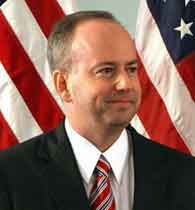 Delivering the Republican response, Senator George LeMieux of Florida recognized the need for reform, but urged caution.
"We in the Congress have a duty to tackle this problem, but the solution we settle upon should not be rushed, and the solution should not be worse than the problem we are trying to solve," he said.
LeMieux says a Democrat-sponsored plan in the Senate would unfairly burden states like Florida that will have to pay the bill for government health care programs.
"Unlike the federal government, our states have to balance their budgets, and they can't print more money to pay for programs they can't afford," he said. "Piling on additional obligations would mean even more severe cuts to roads, schools, law enforcement and other essential state services."
LeMieux also complains the Democrats plan has new taxes on health insurance providers which he says would be passed on to consumers in the form of higher premiums.
The Senate Finance Committee is due to vote next Tuesday on a health care reform bill that would require all Americans to get health insurance or face penalties. The legislation is projected to cost $829 billion over the next decade.
political party line:政党路线
status quo: the existing condition or state of affairs 现状
Michelle Obama joins health reform campaign
Obama presses case for health care reform
Obama hopes to regain health care momentum with speech to Congress
Anger beyond health care debate fuels emotional town meetings
(Source: VOA 英语点津编辑)