April 11, 2009: 48-year-old Susan Boyle first appeared on the TV show Britain's Got Talent, delivering a jaw-droppingly good performance of "I Dreamed A Dream," from the Broadway musical Les Miserables. The unemployed church volunteer from Blackburn, Scotland, who lives alone with her cat, promptly became the unlikeliest star of the year.
Susan's date with destiny marks one of four high points in a year which saw violence and death impact the pop music community.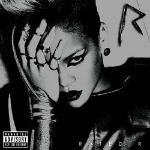 The first blow landed on the evening of February 8, when R&B star Rihanna cancelled her performance at the Grammy Awards ceremony. Reports soon surfaced about a physical altercation with her equally-famous boyfriend, singer Chris Brown. Non-stop media coverage climaxed on June 22, when Chris Brown pleaded guilty to a charge of felony assault. He received five years probation, and was ordered to stay 45 meters away from Rihanna...unless both attend public events, when it's reduced to nine meters.
On November 23, Rihanna released an angry, edgy album, titled Rated R, while two weeks later, Chris Brown responded with his third album, Graffiti. Rihanna's disc opened in fourth place on the US chart, while Chris had to settle for a seventh-place debut. Here is Rihanna with her first single "Russian Roulette".
(MUSIC)
In a pop landscape defined largely by image, Susan Boyle stands as the ultimate outsider. On April 11, audience members openly laughed at the frumpy 48-year-old as she introduced herself on the Britain's Got Talent TV show. Her performance of "I Dreamed A Dream" left many in tears, while becoming the year's most-watched video clip on YouTube. It attracted more than 120 million viewings, helping Susan Boyle become the fastest-selling debut artist in UK music history. In its first month, her album, also titled I Dreamed A Dream, has sold a reported five million copies worldwide.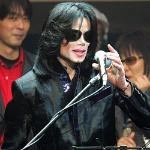 Two months after welcoming Susan Boyle, the world bade farewell to one of the few acts worthy of the term "superstar." On June 25, Michael Jackson suffered cardiac arrest at his rented mansion in Los Angeles. The 50-year-old "King Of Pop" was declared dead at 2:26 P.M. local time. An unofficial global audience of one billion watched his July 7 memorial service. The Los Angeles County Coroner declared Michael Jackson's death a homicide, caused by a combination of powerful drugs in his system. At the center of the investigation is Michael Jackson's personal physician, Dr. Conrad Murray, who has yet to be charged with a crime.
The fourth defining event of 2009 involved two stars, one statuette, and an audience of millions. On September 13, Taylor Swift began her acceptance speech, after winning Best Female Video honors at the MTV Video Music Awards. Rapper Kanye West suddenly stepped onstage, snatched the award from her hands, and began extolling the virtues of Taylor's competitor Beyonce. The act triggered outraged condemnation from all quarters, including The White House. In an off-the-record comment, President Barack Obama called Kanye West a "jackass." Kanye promptly apologized to Taylor Swift and went into hiding, while the teenaged singer became the year's best-selling musical artist.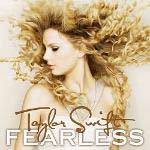 Taylor's Fearless album has sold just under three million copies in 2009--exceptional numbers in an ever-dwindling record market beset by file sharing, worldwide piracy, and the international recession. Here in the United States, stand-alone record stores have given way to such alternatives as digital downloading, which now accounts for about 20 percent of all recorded music sales.
While new acts such as Lady Gaga and Adam Lambert compete for market share, several prominent US artists left us in 2009. Gone are electric guitar pioneer Les Paul; jazz singer Blossom Dearie; female blues singer Koko Taylor; jazz bassist Wayman Tisdale; guitarist Ron Asheton of the pioneering punk-rock band The Stooges; Estelle Bennett of the legendary girl group The Ronettes; singer-songwriter Jay Bennett of the band Wilco; Mary Travers, of the folk trio Peter, Paul, and Mary; poet and rock singer Jim Carroll; and DJ AM, who survived a fiery 2008 plane crash with Blink-182 drummer Travis Barker.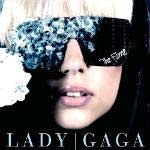 With her outlandish videos and dance-friendly singles, Lady Gaga stormed this year's music market. Although she's ineligible for a Best New Artist Grammy Award, having received a nomination in 2008, she's undoubtedly the highest-profile newcomer of the year. Well end our look at 2009 with her breakout single "Just Dance".
(MUSIC)
altercation: a vehement quarrel 激烈争吵
frumpy: (of a woman, clothes, etc) dowdy, drab, or unattractive 衣着邋遢(或过时)的
cardiac arrest: sudden cessation of heartbeat and cardiac function, resulting in the loss of effective circulation 心搏停止,心脏停跳
statuette: a small statue 小雕像
outlandish: grotesquely unconventional in appearance, habits, etc 奇特的,别具风格的
(来源:VOA 编辑:陈丹妮)