National Stereotypes 对一个国家的成见
Express yourself!
Every week we ask you a different question. Hear what people in London say, then join the conversation!
快来加入我们的讨论!
每周一个话题,听听伦敦人怎么说。你的看法又是什么呢?
What do people think of when they think of your country?
提起你的国家,别人会联想到什么?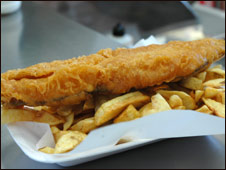 We asked some people in London and this is what they said:
What comes to mind 立刻想到的 when you think about Britain? Well according to 根据 these Londoners, it's a strange mixture 奇怪的混合 which includes pigeons 鸽子, rain 雨, fish and chips 炸鱼薯条 and the Queen!
One man also thinks that the British are known for 以…而著名 being open-minded 头脑开放的.
Do you think they're right? And what image 形象 do you think your own country has abroad 海外,国外?