Dumb luck? 狗屎运
中国日报网 2018-09-11 10:48
Reader question:
Please explain "dumb luck", as in this sentence: He said he found this book in the school library by dumb luck.

My comments:
By sheer chance, in other words.
"He" did not go to the library to look for this particular book. He went there to read or borrow other books, but found this one by plain pure perfect luck.
Or chance, or accident.
"This" is a good book (no doubt), one that he had been wanting to read, but he found the book quite unexpectedly.
In other words, he was unprepared.
We often hear people say that good luck follows or finds people who are prepared for it. Clearly, the "good" luck here is not the "dumb" luck we are talking about here.
"Dumb", you see, means senseless or meaningless.
Dumb luck, hence means luck that happens by blind, pure, sheer chance.
In other words, it just happens. No-one can explain it logically – through cause and effect.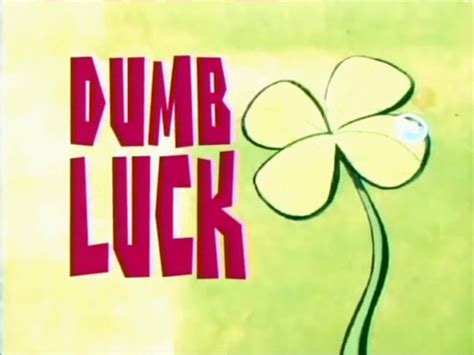 In our example, "he" found the book but didn't think he deserves any credit for it. The book was just there and he ran into it. Simply as that. It wasn't because he was particularly smart or intelligent or anything.
Conversely, in fact, even if he were dumb, even if he were the dumbest student in school it would not have mattered. He would still find it. Lady Luck just happened to be on his side.
And Lady Luck, in all probability, didn't mean to be on his side, either – she must've been caught unawares, too.
Who's Lady Luck?
Well, I'm sorry for bringing her ladyship into this. But let her ladyship be for another time. One good phrase is enough to learn for today.
All right, here are media examples of "dumb luck":

1. In 1966, Newsweek published a landmark cover story, "The Teen-Agers: A Newsweek Survey of What They're Really Like," investigating everything from politics and pop culture to teens' views on their parents, their future and the world. The article was based on an extensive survey of nearly 800 teens across the country, and it also profiled six teens in depth, including a black teen growing up in Chicago, a Malibu girl, and a farm boy in Iowa. Fifty years later, Newsweek set out to discover what's changed and what's stayed the same for American teens. The result, "The State of the American Teenager," offers fascinating and sometimes disturbing insights into a generation that's plugged in, politically aware, and optimistic about their futures, yet anxious about their country.
It took the assistance of half a dozen people and months of dead ends to track down Jan Smithers, by far the most famous of the six teenagers Newsweek profiled in 1966. After appearing on the cover of Newsweek's teen issue—blond, sun-kissed, seated on a motorcycle and flashing a killer smile—Smithers received calls from "many, many" Hollywood agents hoping to represent her. Today, she's most known for playing Bailey Quarters in WKRP in Cincinnati, which aired from 1978 to 1982. She was also married to actor James Brolin for nine years.
Today, however, she lives in Southern California and avoids the spotlight. (Her most recent IMDb entry, for Mr. Nice Guy, is from 1987.) "People don't even know I'm an actor! If I ever let them know, they're so surprised," she says. "I'm very private about my personal life." Asked if her life unfolded how she imagined it would, she bursts out laughing. "No! Because of Newsweek magazine, I didn't have a chance to imagine how it would come out!"
Before Newsweek, Smithers was just a 16-year-old Valley girl. She grew up in a modest middle-class family in Los Angeles. Her father was a lawyer, her mother a homemaker, and she had three sisters, though the eldest died in a car accident at 21. Smithers was shy, liked art and was lukewarm on school. "Sometimes, when I'm sitting in my room, I just feel like screaming and pounding my pillow," she told Newsweek. "I'm so confused about this whole world and everything that's happening."
She attended Taft High School, and one day a guy she knew asked her to go surfing with him. "I thought, No, I couldn't! I can't play hookie!" But he talked her into it. The beach was empty, and Smithers remembers sitting on the sand watching him surf, wondering what her mother would say when she got home. Suddenly, she spotted two men dressed in black walking toward her. "They looked like little pencils walking down the beach. One had long hair and cameras around his neck. They walked right up to me and said, 'We're doing an article on teens across the country, and we're looking for a girl from California. We're wondering if you'd be interested in doing the article.'"
Smithers said yes. After the article came out, her mother took her to meet agents in Hollywood. "I remember sleeping in the car with her. She was looking for someone who communicated like a person." Smithers did commercials while finishing her last two years of high school.
She was accepted to Chouinard Art Institute, now the California Institute of the Arts, but quit after a couple of years to pursue acting full time. It paid off. In her early 20s, she landed a role in the 1974 film Where the Lilies Bloom, about a family of children living in the Appalachian Mountains. Four years later, she got her big break on the Friday night sitcom WKRP in Cincinnati. She calls her success "destiny" but also sees it as dumb luck: "Honest to God, I don't know how it happened!"
Smithers met her former husband, Brolin, on the set of Hotel, an '80s prime-time drama from Aaron Spelling. "I had been in WKRP, a situation comedy, which is a fast-paced dialogue between people," Smithers says. "When I did Hotel, we were about to do our scene, and James asked me if I was scared. I was sure of my lines, and I said no, I wasn't. I realized that he might be scared! And I realized he was a very sincere person. I don't know if he remembers that or not, but our relationship developed on sincerity."
- An Interview With Jan Smithers, Newsweek Teen Cover Star in 1966, NewsWeek.com, May 25, 2016.

2. By dumb luck, the two Washington bars where huge crowds of Germany and Mexico fans decided to watch their teams face off in the 2018 World Cup sit right next door to each other. By 10 a.m. on Sunday, a stretch of Connecticut Avenue swarmed with soccer fans wearing the signature green kits of Mexico's team or the white shirts of the German squad, the defending champions who went to Russia as a favorite to win again.
The German pub was already full, the line stretching for more than a block even though the men at the door had already told the fans outside that they had no hope of entry.
And so it was that I wound up standing next to two German men, both wearing replica Die Mannschaft kits, on the third floor of the other bar ― the three of us, German and German and American, shoulder-to-shoulder in a sea of Mexico fans who, in the United States' absence, have helped turn Mexico into America's World Cup team.
"It's more fun anyway, I think, to watch here with the Mexico fans," one of the Germans said as those fans sent the opening lines of the Himno Nacional Mexicano ringing through the bar, just as Mexico's supporters in Moscow were doing inside the stadium.
Mexican fans had already brought the party to Moscow, and on Washington's streets, you could have been forgiven for not realizing the World Cup was actually underway until it was Mexico's turn to play. Not that the result of the country's first match seemed much in question. With a roster made up of players from the world's biggest clubs ― Bayern Munich and Barcelona, Juventus and Real Madrid ― the Germans were overwhelming favorites. As for El Tri, the consensus was that the real tests would come later on, against South Korea and Sweden in the group stage and then, perhaps si Dios quiere, in the single-elimination round of 16.
No one thought Mexico had much of a chance, maybe least of all the Mexican fans. This is the nature of things at the World Cup. Basically, every World Cup country clings to the maudlin belief that it is unique in its fatalism. If anything about this sort of fatalism is unique, it's the culture that gets constructed around it — the various shibboleths and talismans and pop psychologies. Mexico has ya merito: "Nearly there but not quite. Almost just." Six straight losses in the knockout rounds? Ya merito. Holland's Arjen Robben taking a dive to win a penalty in 2014? No era penal, and also, ya merito.
- Is The World Cup's Most Neurotic Team Finally Self-Actualizing? By Travis Waldron, HuffingtonPost.com, June 19, 2018.

3. Luck – pure, dumb luck – is an underestimated advantage in politics, and Donald Trump is one lucky man. He ran for the Republican nomination against a fractured field, in which the other candidates tore each other to shreds. He drew a historically unlikable and self-destructive general-election opponent. He got a last-minute boost from then-FBI Director James Comey's inexplicable decision to announce the reopening of the Hillary Clinton email investigation. He entered office on an economic upswing. And he will choose two justices – at least – for the Supreme Court.
For Trump, the retirement of Anthony Kennedy could not be better timed. Replacing the Supreme Court's most prominent swinger combines every culture war battle into a single, all-consuming conflagration. And when hatred is at its height, and civility and comity completely break down, and Americans are at each other's throats, Trump is in his element.
The actual stakes of the struggle are a bit lower than either side – intent on whipping up the froth of their own partisans into stiff peaks – will admit. Activists are already making the shorthand argument that replacing Kennedy with a conservative judge means the death of Roe v. Wade and the illegality of abortion in much of America. In fact, replacing Kennedy with a conservative judge means that Chief Justice John Roberts will become the new swing vote. This will probably make the court more likely to take up decisive and fundamental cases on cultural matters (since the chief justice can be more confident in determining the outcome).
- Kennedy's retirement is more dumb luck for Donald Trump, The Washington Post, June 28, 2018.
本文仅代表作者本人观点,与本网立场无关。欢迎大家讨论学术问题,尊重他人,禁止人身攻击和发布一切违反国家现行法律法规的内容。
About the author: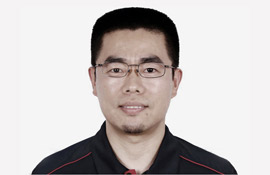 Zhang Xin is Trainer at chinadaily.com.cn. He has been with China Daily since 1988, when he graduated from Beijing Foreign Studies University. Write him at: zhangxin@chinadaily.com.cn, or raise a question for potential use in a future column.
(作者:张欣 编辑:丹妮)
中国日报网英语点津版权说明:凡注明来源为"中国日报网英语点津:XXX(署名)"的原创作品,除与中国日报网签署英语点津内容授权协议的网站外,其他任何网站或单位未经允许不得非法盗链、转载和使用,违者必究。如需使用,请与010-84883561联系;凡本网注明"来源:XXX(非英语点津)"的作品,均转载自其它媒体,目的在于传播更多信息,其他媒体如需转载,请与稿件来源方联系,如产生任何问题与本网无关;本网所发布的歌曲、电影片段,版权归原作者所有,仅供学习与研究,如果侵权,请提供版权证明,以便尽快删除。