Inner circle? 核心集团
中国日报网 2019-03-05 11:25
Reader question:
Please explain inner circle, as in "the president and his inner circle".

My comments:
One's inner circle refers to people who are closest to one. Circle being the shape of a ring, inner circle implies that they're closely surrounding you, like the meat or flesh of a peach encircling its core.
Yes, the core of the peach is the fruit's inner circle, or the innermost part, the part that's in the very middle.
Inner, you see, as against outer. The inner core of the Earth, for example, refers to the centermost part of our planet, which is believed to be made of a mixture of nickel and iron, heavy metals in other words. On the other hand, outer, as in outer space refers to what's outside, what's in the periphery. In the case of outer space, that refers to the universe beyond the Earth's atmosphere.
As we can see through the peach and the structure of the Earth, the inner circle is what's closest to the center and is kind of more solid and stronger while the outer circle is made of contents that are liquid- or air-like.
In other words, the inner circle or core is thick, the outer circles thin.
By this analogy, in terms of people and relations, one's inner circle are one's family and closest friends. The bond between oneself and these people are also strong and hard to break.
On the other hand, one's relationship with people beyond their inner circle are more remote, looser and more fragile.
Oh, the president's inner circle. That's the president and his closest family, friends and political allies.
The president being the top leader of a country, state or company, the "president and his inner circle" refers to, to use a Chinese cliché, the core leadership.
Needless to say, "the president and his inner circle", being the core leadership, necessarily wields a lot of influence and power.
All right, let's read a few more recent media examples for a better feel of who and what a person and his or her inner circle may all variously be:

1. Demi Lovato's near-fatal overdose has led to her reassessing who her real friends are.
Two weeks after she left rehab and returned to L.A., where she is splitting her time between the home of her mom, Dianna De La Garza, and a sober living facility, some Instagram comments she's posted suggest that she's still sorting out her inner circle in a post-overdose world. That includes the "Sober" singer figuring out who her real friends are.
Over the weekend, a Lovatic posted about the singer's team being "rotten" and claimed they "only care about her money." The fan's comments were related to Lovato axing her longtime trainer Danielle Martin, whom the fan said "really cares about Demi's health" while claiming that others she was friends with — singling out Lovato's dancers — didn't have Lovato's best interests at heart.
That prompted more than one response from Lovato, who wrote to the fan, "You have no idea what you're talking about." Lovato followed that with, "True friends don't do interviews about you when you OD." When fans speculated that she was speaking negatively about former backup dancer Dani Vitale, the star quickly responded, writing, "I'm not talking about Dani Vitale," making it clear she was referring to Martin.
Martin had just given an interview to online tabloid Radar, saying she was deeply "hurt" by being fired (by text!) by Lovato, who overdosed in July from oxy-laced fentanyl. "I lost my job for speaking up for her, to be honest," Martin said. "Pretty sad. I did nothing but empower her. Nothing bad to say. The people around her I'm sure were happy to run to her. They told her I was taking the situation and making it all about me. I'd never do that. Not ever. I was standing up for her. That's all."
- Demi Lovato reassesses inner circle after near-fatal overdose: 'True friends don't do interviews about you when you OD', Yahoo.com, November 20, 2018.

2. In a damning depiction of Donald Trump, the president's former lawyer on Wednesday cast him as a racist and a con man who used his inner circle to cover up politically damaging allegations about sex, and who lied throughout the 2016 election campaign about his business interests in Russia.
Michael Cohen, who previously pleaded guilty to lying to Congress, told lawmakers that Trump had advance knowledge and embraced the news that emails damaging to Hillary Clinton would be released during the campaign. But he also said he had no "direct evidence" that Trump or his aides colluded with Russia to get him elected, the primary question of special counsel Robert Mueller's investigation.
Cohen, shaking off incessant criticism from Republicans anxious to paint him as a felon and liar, became the first Trump insider to pull back the curtain on a version of the inner workings of Trump's political and business operations. He likened the president to a "mobster" who demanded blind loyalty from underlings and expected them to lie on his behalf to conceal information and protect him — even if it meant breaking the law.
"I am not protecting Mr. Trump anymore," Cohen declared.
"My loyalty to Mr. Trump has cost me everything: my family's happiness, friendships, my law license, my company, my livelihood, my honor, my reputation, and soon my freedom," Cohen said. "I will not sit back say nothing and allow him to do the same to the country."
- 'Racist,' 'Con Man': Cohen Assails Trump Before Congress, Associated Press, February 27, 2019.

3. "Leaving Neverland," the HBO documentary detailing an investigation into child sexual abuse allegations against Michael Jackson, generated an array of emotions for viewers after it debuted Sunday.
The film centers around Wade Robson and James Safechuck, two men who say Jackson repeatedly molested them when they were children. The first half that aired Sunday detailed their experiences, including perspectives from relatives who knew Jackson at the time and described him as a harmless, childish pop star.
Robson and Safechuck were separately brought into Jackson's inner circle as children under the guise of mentorship. The men allege that the pop star introduced them to kissing, pornography, masturbation, oral sex and more while they were kids. They said they only realized in their 30s that their alleged respective experiences with Jackson amounted to assault.
Many, including activists and celebrities, tweeted their support for the alleged victims.
- Michael Jackson Doc 'Leaving Neverland' Stuns Viewers, TheChestNutPost.com, March 3, 2019.
本文仅代表作者本人观点,与本网立场无关。欢迎大家讨论学术问题,尊重他人,禁止人身攻击和发布一切违反国家现行法律法规的内容。
About the author: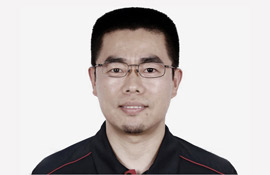 Zhang Xin is Trainer at chinadaily.com.cn. He has been with China Daily since 1988, when he graduated from Beijing Foreign Studies University. Write him at: zhangxin@chinadaily.com.cn, or raise a question for potential use in a future column.
(作者:张欣 编辑:丹妮)
中国日报网英语点津版权说明:凡注明来源为"中国日报网英语点津:XXX(署名)"的原创作品,除与中国日报网签署英语点津内容授权协议的网站外,其他任何网站或单位未经允许不得非法盗链、转载和使用,违者必究。如需使用,请与010-84883561联系;凡本网注明"来源:XXX(非英语点津)"的作品,均转载自其它媒体,目的在于传播更多信息,其他媒体如需转载,请与稿件来源方联系,如产生任何问题与本网无关;本网所发布的歌曲、电影片段,版权归原作者所有,仅供学习与研究,如果侵权,请提供版权证明,以便尽快删除。