Die-hards? 死硬派
中国日报网 2019-02-01 15:15
分享到微信 Reader question:
Why are some sports fans are called die-hards or diehards?

My comments:
As the hyphen (-) indicates, the word diehard is formed by combining two existing words, die and hard.
Literally, die-hards are people who are hard to change. Their ideas are strong and fixed. Savor "die" and "hard" a little bit and you'll probably get some idea. Die, as in die and cease to exist; hard as in hard (difficult) to move.
Originally, to die hard refer to soldiers who are wounded in battle but refuse to remove themselves from the battlefield. In other words, if they would die, they would "die hard", i.e. they would die being difficult for the enemy. They wouldn't make it easy for the enemy in any way. They won't give the enemy an inch, so to speak.
Metaphorically speaking, then, people who are called die-hard are those who are strong and unchangeable in their opinion or position.
In the sporting arena, die-hards or diehards refer to those fans who are fanatically loyal to their chosen team. They, for example, believe their team is the best and most lovable and that's all there is to it. There is no way you can change their mind.
A die-hard fan is different from, say, a casual fan. If the two got into conversation, say, about how good or bad their supporting teams are, you'll soon be able to tell who is who. While the casual fan sounds rational, reasonable and ready to change their mind and say sorry if the die-hard fan points out flaws or inconsistencies in the casual fan's argument, you cannot expect the same from the die-hard fan. In other words, no matter how terrible their team is, the diehard always finds something to defend their team; no matter how bad their team is playing at the moment, they'll always be able to find excuses and insist, in the end, their team is really the best and the most lovable team of all, in spite of current difficulties and everything else.
More or less so.
To be fair, though, the casual fan is no competition with the die-hard fan when it comes to real-time experiences. Watching a game on TV, for example, the casual fan looks at the screen nonchalantly now and then while perhaps minding the washing machine at the same time. When a goal is scored, his or her blood pressure does not soar.
The die-hard fan, on the other hand, has their eyes glued to the screen and won't be distracted by anything else. Watching their favorite team play is not unlike completing a rollercoaster ride. In other words, it's quite an up and down experience. It's a pulsating experience – they can feel their heartbeat literally thumping in the chest in tense moments.
Not to mention sweaty palms and the like.
In short, for the die-hard fan, watching their team play is nothing casual. It's emotional. It's personal. It's, like, life and death, do or die.
I'm sorry to point out here that every once in a while some unfortunate sports fan does end up dying from heart attack watching their team play, either in front of the TV or in attendance.
Ah, well, here are media examples of diehards, both in the realm of sports and elsewhere:

1. As I was arguing last week, it's time to call the eurozone what it really is: one of the biggest catastrophes in economic history.
There have been plenty of those lately. And it's not just the Great Recession. It's the way we've struggled to make up the ground we lost since. The United States, for one, has had its slowest postwar recovery. Britain has had its slowest one, period. But, six and a half years later, Europe has distinguished itself by not having much of a recovery at all. And, as you can see above, that's about to make it worse than the worst of the 1930s.
I've taken the chart above from Nicholas Crafts, and extended it a bit to put Europe's depression in, well, even more depressing perspective. Eurozone GDP still hasn't gotten back to its 2007 level, and doesn't look like it will anytime soon. Indeed, it already wasn't clear if its last recession was even over before we found out the eurozone had stopped growing again in the second quarter. And not even Germany has been immune: its GDP just fell 0.2 percent from the previous quarter.
It's a policy-induced disaster. Too much fiscal austerity and too little monetary stimulus have crippled growth like almost never before. Europe is doing worse than Japan during its "lost decade," worse than the sterling bloc during the Great Depression, and barely better than the gold bloc then—though even that silver lining isn't much of one. That's because, at this rate, it'll only be another year until the eurozone is well behind the gold bloc, too.
So how is Europe making the Great Depression look like the good old days of growth? Easy: by ignoring everything we learned from it.
Back then, there were two types of countries: ones that had left the gold standard, and ones that were about to. But that "about to" could take awhile. That's because governments were sentimentally attached to gold, even though, as Barry Eichengreen has shown, giving it up led to recovery. They simply equated the gold standard with civilization, so they were willing to sacrifice their economies for it. And sacrifice them they did. Although there were limits in extremis.
Britain, for example, refused to raise rates to defend the gold standard in 1931, because unemployment was already 20 percent. It devalued instead, and the rest of the "sterling bloc"—Sweden, Finland, Norway, Denmark, Portugal, and Canada—followed suit (silver line). The irony, of course, is that this economic weakness made them stronger. Abandoning gold let them do fiscal and monetary stimulus that jumpstarted rather rapid recoveries.
Then there were the diehards. Countries that had lots of gold, like France, could actually stay on the gold standard if they wanted to—so they did. They pushed through one austerity budget after another as offerings to almighty gold, and, for that, they paid the economic price. Now, they never crashed like the U.S. did, but they never recovered, either (yellow line). The vicious circle of falling prices, rising unemployment, and bigger budget cuts kept them in a never-ending slump. Until, that is, France and the remaining members of the "gold bloc," which, at its peak, included Belgium, Poland, Italy, the Netherlands, and Switzerland, finally gave up their Midas delusions in October 1936. Recovery followed.
- Worse than the 1930s: Europe's recession is really a depression, WashingtonPost.com, by Matt O'Brien, August 20, 2014.

2. For those who have grown up in the Boston area, deciding to go for a swim in the Charles River would historically elicit a brow-furrowing response of confusion.
" 'Ew you're disgusting — you're crazy!' " Tamara Lawrence of Roxbury said, imagining telling her friends about such a scenario.
But Tuesday afternoon, the prospect of swimming in the Charles seemed neither disgusting nor crazy, as dozens of swimmers gathered at Fiedler Dock near the Esplanade to take their turn doing what, most days, is not an option: plunge into the Charles for a swim.
"It's heavenly!" one woman popped above the surface to shout, splashing around with about 40 other swimmers.
Hosted by the Charles River Conservancy, City Splash is an annual chance to spend the afternoon in the Charles. Swimmers reserved a spot between 2:30 and 6:30 p.m. for $10, which granted them a 25-minute foray into the water.
"It's really quite a magical story, because most urban rivers have really struggled and gotten worse, and we haven't paid any attention to keeping them clean," said Paul Parravano, an Arlington resident who had just climbed out of the river, using his midday work break at MIT for a swim.
"It's not clean every day, but it's such a dramatic turnaround from what it was 20 years ago, when we started talking about doing this," Parravano said.
The first City Splash, in 2013, was one of the first public community swims in the Charles since beaches were shut down more than 50 years ago because of health risks caused by industrial activity along the river.
And as Parravano recalled, making the Charles swimmable has been years in the making. In 1995, the EPA launched an effort to make the Charles safe for swimming, but with a grade of "D," it had a long way to go.
As of last week, the river has been given a "B" by the Environmental Protection Agency. Though swimming in the Charles isn't usually permitted, SJ Port, director of development and communications with the conservancy, said the river was tested and the event received a special permit from the Department of Conservation and Recreation, also working with the Massachusetts Water Resources Authority and the Department of Public Health.
"Unless you really engage with your water, and your parks, you don't appreciate how much they bring to the community," Port said.
Throughout the five years of City Splash, Port has noticed that all sorts of swimmers come out to the event. Some have come every year, swim caps and goggles in tow. For others, finding the event was an accident as they stumbled upon it during their run along the river.
"The 2:30 slots — those are the diehards," Port said, referring to the visitors who were the first ones sunscreened and lined up along the dock, ready for the river.
- Swimmers cool off in the Charles River, BostonGlobe.com, July 18, 2017.

3. Giants fans who battled the cold weather in December of a 3-13 are the diehards. They were rewarded with season ticket prices Tuesday.
An emailed letter signed by co-owners John Mara and Steve Tisch informed season ticket-holders that the cost of their purchase is not increasing from 2017. The prices remain the same across the board regardless of section or years on a ticket holder's account, NJ Advance Media confirmed.
...
One year ago, coming off an 11-5 record with a playoff berth in coach Ben McAdoo's first season, the Giants raised season tickets by four percent. It calculated out to $10 per seat per home game in the lower level and $5 for all non-club seats.
For most season ticket holders, it was the first increase in price since the team opened the doors to a new stadium in 2010, according to the letter distributed last March.
The Giants are reverting to a fan-friendly no raise off of a 3-13 season that was uncharacteristic of the franchise given the in-season firings of McAdoo and former general manager Jerry Reese, turmoil in the locker room leading to three player suspensions, and a one-game midseason benching of iron-man quarterback Eli Manning that proved wildly unpopular with the fans.
- Giants not raising season ticket prices off 3-13 season | How does that compare to past? NJ.com, February 21, 2018.
本文仅代表作者本人观点,与本网立场无关。欢迎大家讨论学术问题,尊重他人,禁止人身攻击和发布一切违反国家现行法律法规的内容。
About the author: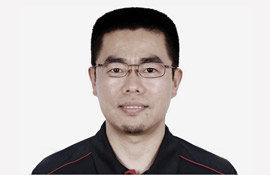 Zhang Xin is Trainer at chinadaily.com.cn. He has been with China Daily since 1988, when he graduated from Beijing Foreign Studies University. Write him at: zhangxin@chinadaily.com.cn, or raise a question for potential use in a future column.
(作者:张欣 编辑:丹妮)
中国日报网英语点津版权说明:凡注明来源为"中国日报网英语点津:XXX(署名)"的原创作品,除与中国日报网签署英语点津内容授权协议的网站外,其他任何网站或单位未经允许不得非法盗链、转载和使用,违者必究。如需使用,请与010-84883561联系;凡本网注明"来源:XXX(非英语点津)"的作品,均转载自其它媒体,目的在于传播更多信息,其他媒体如需转载,请与稿件来源方联系,如产生任何问题与本网无关;本网所发布的歌曲、电影片段,版权归原作者所有,仅供学习与研究,如果侵权,请提供版权证明,以便尽快删除。