All bets are off 世事难料
中国日报网 2019-07-30 12:17
Reader question:
Please explain this headline: All bets are off if Boris Johnson calls an early election (The Guardian, July 27, 2019). What does "all bets are off" mean exactly?

My comments:
It means the future is totally muddy and unpredictable.
So unpredictable, in fact, that betting houses would stop taking bets (All bets are off, off the table, that is, terminated) on who might win the election.
Literally, that's what all bets are off means. Betting houses place betting odds on, say, horses winning a certain race. Based on previous records, for instance, horses that used to win more races are given better chances or odds. Conversely, horses that never won in the past are not given much of a chance.
This means that if you stake your bets on the better horses, or the odds-on favourites, you win relatively little if those horses come out on top – because it's no big deal, right? Odds-on favourites are supposed to win.
Conversely, if you bet on the less favoured horses to win and they do, your winning margin is much greater – because, well, you deserve to win more due to the degree of difficulty involved in the least capable horses winning.
Anyways, this is the normal situation when all bets are on, so to speak. However, in some situations, things become so unclear that even betting houses don't want to take on bets. For example, all participating horses are new to the race, stormy weather is predicted on racing day, or some other irregularities are feared.
Or due to some unforeseen circumstance, the whole race may be cancelled altogether. In this situation, all bets are off, literally, off the table. In other words, the betting houses are all stopping accepting new bets.
In our example, Boris Johnson has moved into No. 10 Downing Street, having replaced Theresa May as leader of the Conservative Party and hence as the prime minister of Great Britain.
For the time being, he'll be the top leader of his party and country until the next election. However, if he calls an early election (people call early elections in order to secure, say, their own legitimacy – in Johnson's case, the election was won by May), the future will be totally unpredictable.
That is, no one knows whether the Conservative Party and Johnson will win (perhaps Labor will win; perhaps a coalition with the Liberal Democrats is necessary).
And what about Brexit?
Well, the bigger picture becomes cloudier than ever if the country cannot secure strong and steady, consistent and continuous leadership.
In other words, anything can happen now.
For better or worse.
All right, no more comment. Here are media examples of the expression "all bets are off":

1. Democratic frontrunner Hillary Clinton strengthened her support for President Barack Obama's proposed nuclear deal with Iran on Monday, saying that "all bets are off" if the deal is struck down.
"I'm hoping that the agreement is finally approved and I'm telling you if it's not, all bets are off," Clinton told supporters during a campaign stop in New Hampshire.
Clinton said that rejecting the deal would be a "very bad signal to send in a quickly moving and oftentimes dangerous world."
"The Europeans, the Russians, the Chinese, they're gonna say we agreed with the Americans, I guess their president can't make foreign policy," Clinton said. "That's a very bad signal to send."
After the deal was inked by the Obama administration, Clinton has consistently warned that the U.S. jeopardizes its standing among other world powers who worked on the deal -- including Europe, Russia and China -- if Congress spikes the deal.
"I think this is an important step that puts the lid on Iran's nuclear programs and it will enable us then to turn our attention as it must to doing what we can with other partners in the region and beyond to try to prevent and contain Iran's other bad actions," Clinton said in July.
- Hillary Clinton: 'All bets are off' if Iran deal spiked, CNN.com, August 11, 2015.

2. There has been a recent spate of legislation from various states around the country which has sought to outlaw abortion. In Alabama, legislation passed which makes performing an abortion at any stage of pregnancy a felony punishable by 10 to 99 years or life in prison. There are no exceptions for rape or incest.
Other states including Louisiana, Missouri, Georgia, Ohio, Utah, Mississippi, Kentucky and Arkansas have also passed anti-abortion measures which are somewhat less draconian than the Alabama law, but still limit access to legal abortion.
This anti-abortion sentiment is largely being fueled by pro-life evangelical Christians who espouse the belief that all life is sacred, and that to take a life — even that of a fetus — is a violation of God's law.
Personally, and I have stated this before, and will do so again — I am pro-life. I wish the issue of abortion never needed to come up.
...
I am waiting on the evangelical Christians response to this. Where would Jesus be? If the pro-life movement is only about "birth," but once the child is born all bets are off, then it is so full of hypocrisy that it should be rejected out of hand. Pro-life to me means that we value the life of each child that has been brought into this world; we ensure that they have clean water, good nutrition, adequate health care, competent education.
- Pro-life has to be bigger than a birthing issue, by Tom Westfall, Journal-Advocate.com, June 9, 2019.

3. On Sept. 12, 1984, the day Michael Jordan signed a seven-year, $6 million contract to play for the Bulls, the newly minted rookie held up his No. 23 jersey for photographers.
For all anyone knows, that might have been the last time Jordan held that jersey. What is known is the jersey ended up in the possession of a Bulls front-office executive, who later sold or gave it to a private collector.
Now that anonymous owner has put Jordan's jersey up for bid through Goldin Auctions.
The jersey has been photo matched to Jordan's 1984 news conference by Sports Investors Authentication.
The opening bid requires a minimum of $15,000, and the auction will run online up to and during a live auction Aug. 1 at the National Sports Collectors Convention at Rosemont's Donald E. Stephens Convention Center. Bidders must register with the auction house.
The live auction will feature 82 items, about 20 with a connection to Chicago.
Goldin Auctions founder Ken Goldin estimated the Jordan jersey could fetch between $400,000 and $500,000.
"If it went for $100,000, I would be disappointed," he said.
A half-million dollars would be a princely sum, especially by jersey standards, but any firsts in the collectibles world set a different market.
Babe Ruth's Yankees jersey from 1928 to 1930 was auctioned off for $5.64 million last month, making history as the most expensive piece of sports memorabilia ever sold.
"Imagine if there was a press conference in 1919 after Babe Ruth was sold to the Yankees, and the Yankees made up a jersey for him and you had a picture of Babe Ruth holding the jersey," Goldin said. "What would that would be worth today? That would be a $10 million jersey."
He called Jordan's first jersey "incredibly historically significant," particularly in a year that marks the 35th anniversary of the Bulls legend's signing.
Sports memorabilia appraiser Michael Osacky figures it will fetch a much lower price.
"Something like that? $50,000 to $75,000," he said.
However, if a bidder with deep pockets such as the Bulls or Jordan himself gets involved, then all bets are off.
The Bulls could say "we're going to put this on display as people walk into the United Center, everyone's going to see this," Osacky said. "If that's the case, then sure, the Bulls would pay a couple hundred thousand for it."
Or Jordan might covet a long-lost piece of his Hall of Fame history.
"Well, Michael Jordan has $1 billion in his bank," Osacky said.
- What is Michael Jordan's 1st Bulls jersey worth to him? It would have to top $15,000, ChicagoTribune.com, July 10, 2019.
本文仅代表作者本人观点,与本网立场无关。欢迎大家讨论学术问题,尊重他人,禁止人身攻击和发布一切违反国家现行法律法规的内容。
About the author: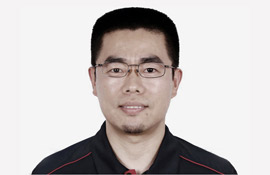 Zhang Xin is Trainer at chinadaily.com.cn. He has been with China Daily since 1988, when he graduated from Beijing Foreign Studies University. Write him at: zhangxin@chinadaily.com.cn, or raise a question for potential use in a future column.
(作者:张欣 编辑:丹妮)
中国日报网英语点津版权说明:凡注明来源为"中国日报网英语点津:XXX(署名)"的原创作品,除与中国日报网签署英语点津内容授权协议的网站外,其他任何网站或单位未经允许不得非法盗链、转载和使用,违者必究。如需使用,请与010-84883561联系;凡本网注明"来源:XXX(非英语点津)"的作品,均转载自其它媒体,目的在于传播更多信息,其他媒体如需转载,请与稿件来源方联系,如产生任何问题与本网无关;本网所发布的歌曲、电影片段,版权归原作者所有,仅供学习与研究,如果侵权,请提供版权证明,以便尽快删除。