Sucker punch? 出其不意的一击
中国日报网 2020-10-20 14:56
分享到微信 Reader question:
Please explain this sentence, particularly "sucker punch": The effect is a sucker punch to the funny bone, and an example of one of their creative secrets: Be unexpected.

My comments:
They could be talking about a movie or something. Whatever it is, the effect is clear – surprising and surprisingly funny. And artists should take a lesson from this example: Be creative and take advantage of the element of surprise. It's the secret to creative success.
First of all, the funny bone is the little bone or part of the elbow over which the ulnar nerve passes. A knock on the funny bone causes a tickling sensation along the forearm, a sensation that is not so much painful as it is numbing and shocking. In other words, when our funny bone is poked, usually unexpectedly, we want to laugh more than we want to cry out in excruciating pain.
Figuratively, therefore, funny bone represents our sense of humor or anything funny, fanny ha ha, that is.
Now, sucker punch. A sucker punch originally refers to an unexpected blow unleashed by a boxer to his opponent when the opponent is off guard. No boxer wants to be on the receiving end of a sucker punch, that's for sure.
No boxer should be punching their opponent when they're off guard, you say? Well, yes, so it may help to know that "sucker punch" is a pejorative term, as "sucker" itself is a pejorative term. Imagine an adult walking on the sidewalk sucking onto a rubber nipple for a baby.
Ewe.
What a sucker.
Exactly.
Anyways, a sucker punch is an unexpected blow. Figuratively speaking, it represents any surprising and potentially damaging move that we're not prepared for.
Here are media examples:

1. The reference to El Paso by President Donald Trump during Tuesday's State of the Union felt like a sucker punch to the stomach for U.S. Rep. Veronica Escobar.
Trump used El Paso as an example of a safe city to bolster his argument for constructing a wall along the U.S.-Mexico border. He said the city was among the most dangerous in the country before fencing was erected, a claim that has been found to be false in fact checks by the El Paso Times and other news outlets.
Escobar, the freshman Democrat from El Paso who was attending her first State of the Union since replacing former U.S. Rep. Beto O'Rourke, said her colleagues immediately turned to look at her when the president cited the city she represents as part of his pitch for the border wall.
"We all are extremely loyal to this community and communicating the truth about the border and to see him on the national stage doing that absolutely felt like a sucker punch," Escobar told the El Paso Times after the speech.
In his speech, Trump said El Paso was considered one of the nation's most dangerous cities before the fencing.
"Now, immediately upon its building, with a powerful barrier in place, El Paso is one of the safest cities in our country," Trump said.
- Trump's claim about El Paso crime rate in State of the Union was a 'sucker punch', ElPasoTimes.com, February 11, 2019.

2. Sitting in an empty bar Friday night, Macy Moore was still trying to absorb the news that Governor Greg Abbott ordered the closure of Texas bars again due to the latest surge of COVID-19 cases and hospitalizations.
"It's a bit surreal to be right back in it," he said.
Just one day earlier, Moore, the owner of HopFusion in Fort Worth told CBS 11 he didn't think the government would resort to another shutdown of businesses.
"I don't think they're going to make us close again," said Moore.
He woke up to learn bars statewide would have to close again indefinitely by noon.
"It's a sucker punch," he said. "This will be a pretty massive, massive hit."
It was just five weeks ago bars were allowed to reopen and celebrated the return of customers.
Taylor York showed up in Deep Ellum Friday evening to find some of those same bars shuttered.
"Now I just feel like they're going to shut everything down again," she said.
- Bar Owners Fear Impact Of Latest Texas Coronavirus Shutdown: 'This Will Be A Pretty Massive Hit', CBSLocal.com, June 26, 2020.

3. While the U.S. is dealing with a resurgence of coronavirus cases that continue to restrict movie theater reopenings, the rest of the world is ready to welcome Hollywood back to the big screen.
However, on Tuesday, international theater owners were caught off guard when Disney decided to launch the much-anticipated "Mulan" as a premium add-on to its Disney+ service. The move made it so that any country where Disney+ is present would not get a theatrical release of the film.
"With cinemas across the U.K. now continuing to reopen and welcome back their customers, the decision by Walt Disney Studios yesterday to put 'Mulan' on their Disney+ service and not into cinemas will be seen by many as hugely disappointing and mistimed,' Phil Clapp, chief executive at the U.K. Cinema Association, said.
Placing "Mulan" on Disney+ for an additional $30 is a way for Disney to recoup some of the film's $200 million production budget and its estimated $100 million marketing budget. By not doing a simultaneous release in theaters and on its streaming service, Disney avoids the dust-up that Universal faced following its release of "Trolls: World Tour."
In countries where Disney+ is not present and the company doesn't have plans to make it available, "Mulan" will be able to go to theaters. That means the film will likely reach Chinese viewers in theaters. "Mulan" was expected to do big business for Disney in China during its initial slated release back in March.
While pushing "Mulan" to Disney+ should help Disney meet its financial targets, it leaves movie theaters around the world in more precarious positions.
"For many this will seem a step backwards rather than forward," Clapp said.
"Mulan" was expected to exceed $1 billion at the global box office, and that was a conservative estimate. Those proceeds would be split between Disney and the movie theaters.
"Every exhibitor I have contact with feels like this is a sucker punch to the gut…" Doug Stone, president of Box Office Analyst, said.
- Movie theaters were relying on 'Mulan' to boost ticket sales, its move to Disney+ is a 'sucker punch to the gut', CNBC.com, August 5, 2020.
本文仅代表作者本人观点,与本网立场无关。欢迎大家讨论学术问题,尊重他人,禁止人身攻击和发布一切违反国家现行法律法规的内容。
About the author: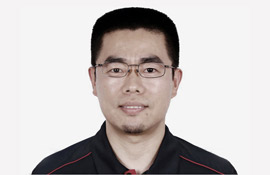 Zhang Xin is Trainer at chinadaily.com.cn. He has been with China Daily since 1988, when he graduated from Beijing Foreign Studies University. Write him at: zhangxin@chinadaily.com.cn, or raise a question for potential use in a future column.
(作者:张欣 编辑:丹妮)
中国日报网英语点津版权说明:凡注明来源为"中国日报网英语点津:XXX(署名)"的原创作品,除与中国日报网签署英语点津内容授权协议的网站外,其他任何网站或单位未经允许不得非法盗链、转载和使用,违者必究。如需使用,请与010-84883561联系;凡本网注明"来源:XXX(非英语点津)"的作品,均转载自其它媒体,目的在于传播更多信息,其他媒体如需转载,请与稿件来源方联系,如产生任何问题与本网无关;本网所发布的歌曲、电影片段,版权归原作者所有,仅供学习与研究,如果侵权,请提供版权证明,以便尽快删除。