Damned if I do, damned if I don't 做也完蛋,不做也完蛋
中国日报网 2023-05-23 14:27
分享到微信 Reader question:
Please explain this sentence: I was damned if I do, damned if I don't.

My comments:
Here, the speaker complains of a lose-lose situation, a situation where he could not win no matter what he did.
The speaker does not give specifics, but we can infer that he was doomed to failure. That's invariably what the expression "damned if you do, damned if you don't" means.
To be damned, of course, is be condemned and doomed to eternal punishment. Christians, for example, has the hell in reserve for the damned.
Colloquially, people used this expression a lot, even if in not-so-serious situations. In fact, some use it whenever they find themselves in a no-win situation, where if they do one thing, they fail; if they do the opposite, they fail just as well, i.e. miserably.
"Damned if you do, damned if you don't" finds its origin in religion, unsurprisingly. Here's an explanation from Trivia-Library.com:
The Story behind It: American evangelist Lorenzo Dow decided at a very early age to devote his life to teaching the word of God and began preaching at the age of 19. Although his views were similar to those of the Methodists, he was never formally affiliated with them. He roamed on horseback throughout the northern and southern parts of the U.S. Dow's dramatic sermons, eccentric manners, and strange looking clothes made him a frequent topic of conversation. He died in 1834, and in 1836 his written works were edited and published. They included "Reflections on the Love of God," a strong criticism of preachers who supported the doctrine of Particular Election and confused their congregations by pointing out conflicting statements in the Bible. In it Dow chastised "... those who preach it up, to make the Bible clash and contradict itself, by preaching somewhat like this: 'You can and you can't-You shall and you shan't-You will and you won't-And you will be damned if you do-And you will be damned if you don't.'"
Let's read a few recent media examples of people who face this lose-lose situation:

1. While other Republicans running for president assiduously avoid discussing abortion, Nikki Haley, a former UN ambassador with 20 years in American politics, is trying a novel approach: talking about it.
Days ago, Ms Haley, the only woman in the 2024 White House race, gave a lengthy speech stating she opposed abortion personally but, breaking with her party's right flank, she called for a national consensus. In a Tuesday television interview, she asserted a need for a broad middle ground.
People around the 51-year-old former governor of South Carolina, the daughter of two Indian immigrants, say her willingness to discuss the topic represents a calculated risk while other candidates dodge it.
"She's someone who does tackle tough issues like abortion, foreign policy and entitlement reform. She doesn't shy away from things just because they're uncomfortable," said Nachama Soloveichik, Ms Haley's communications director.
As governor, Ms Haley gained national attention in 2015 when, following a white gunman's murder of nine black men and women in a church, she helped lead the push to remove the Confederate battle flag from the South Carolina Capitol grounds, relegating a divisive symbol of the South's pro-slavery legacy to a museum.
...
In interviews, several attendees said they opposed abortion rights while others said it was an issue best left out of politics.
"I don't believe anybody should tell me what to do with my body," said retired nurse Claudia Roberts, one of the attendees.
Ms Roberts said she hoped New Hampshire's Republican governor, Chris Sununu, a self-described supporter of abortion rights, jumps into the race.
Faced with a damned-if-you-do, damned-if-you-don't dilemma, Republican candidates have focused on other issues.
The party's underwhelming performance in the 2022 midterm election was seen inside and outside the party as voter backlash against the US Supreme Court's overturning of its landmark 1973 Roe v Wade decision that had recognised women's constitutional right to abortion.
Mr Trump has barely mentioned abortion, though advisers have said he believes it is best left to each US state.
Governor DeSantis, Mr Trump's closest rival who is expected to announce a run within weeks, signed a ban on abortions after six weeks in Florida last month. He has barely mentioned it since.
Finding a way to differentiate herself will be particularly crucial as Mr DeSantis and South Carolina senator Tim Scott enter the race, said one of the people around Haley.
- White House hopeful Nikki Haley takes a calculated risk on abortion, BreakingNews.ie, May 5, 2023.

2. Trash bags full of ruined clothes, furniture stained with mold and ruined keepsakes filled the front yard of Carolyn Burton and Jerry Hofee's former rental home in north St. Louis County. It all had to go in the trash.
Burton and Hofee noticed the sewage leak not long after they moved into the rental home on Roslan Place.
For months, the pair complained to their landlord through emails reviewed by the Midwest Newsroom that sewage pipes leaked in the home's basement, destroying their belongings, causing the home to smell like sewage and backing up the upstairs toilet and bath.
"I just felt sick all the time," Burton said.
There were other problems, too. Burton said electrical outlets throughout the home hissed and smoked throughout the day and vents in the home blew hot air during the summer and cold air in the winter.
Still, Burton said repeated requests to the landlord went unanswered. When help did come, the problems weren't fixed.
The home on Roslan Place in unincorporated St. Louis County is just one of at least 2,400 properties in the St. Louis region owned by VineBrook Homes, an Ohio-based real estate company that owns more than 27,000 homes nationwide.
The Midwest Newsroom interviewed eight current and former tenants in the St. Louis area – residents with similar stories to Burton's – and reviewed court filings and Better Business Bureau complaints showing similar tenant issues with VineBrook rentals nationwide.
Complaints include unresolved maintenance issues, unfounded evictions, aggressive rent collection tactics, poor customer service and more.
...
Burton is among hundreds of St. Louis tenants VineBrook has filed evictions against. According to court records, since the company arrived in Missouri in 2019 it has filed more than 800 legal actions against its tenants.
Some tenants interviewed by the Midwest Newsroom sought help from nonprofit groups in the St. Louis area that represent tenants threatened with eviction.
Burton said the pair fell further behind on rent due to the death of a close relative, and by that time many of the home's issues still weren't resolved. She said she decided it was better to be evicted than to carry on in a home where she no longer felt safe.
"They promised me a clean, safe, sanitized place to live and I did not have that," Burton said of the eviction. "I was damned if I do, damned if I don't."
- Tenants are crying Foul, OmahaDailyRecord.com, May 18, 2023.

3. Prince Harry has never been shy when it comes to his feelings about the paparazzi who followed the Mercedes carrying Princess Diana into Paris' Ponte de l'Alma tunnel and stood around snapping photos of the tangled wreckage after the car had slammed into a pillar.
"I think one of the hardest things to come to terms with is the fact that the people that chased her through into the tunnel were the same people that were taking photographs of her, while she was still dying on the back seat of the car," he said in the 2017 BBC documentary Diana, 7 Days. And those that "caused the accident, instead of helping, were taking photographs of her dying on the back seat. And then those photographs made their way back to news desks in this country."
All of which factored into Harry's ongoing distrust and distaste for the British press—as well as the fear that a similar fate might befall his own wife, Meghan Markle. But instead of time assuaging his concerns as they settled into life as the Duke of Duchess of Sussex following their 2018 wedding, the couple uprooted their young family and left the U.K. for California in 2020, the step back heard round the world.
"I knew that I had to do everything I could to protect my family, especially after what happened to my mom," Harry shared in the 2022 Netflix series Harry & Meghan. "I didn't want history to repeat itself."
And while the change of scenery was meant to temper their fears for their safety, privacy and security have remained the hottest topic for the couple, a circumstance that isn't likely to change soon following news that they were involved, according to their rep, in a "near-catastrophic car chase" with "highly aggressive paparazzi" in New York City on the night of May 16.
According to an NYPD spokesman, "there were numerous photographers that made their transport challenging" and officers assisted the couple's private security team to ensure they arrived at their destination. There were no reported collisions, summonses, injuries or arrests in connection with the trip.
The Sussexes' rep described it as a "relentless pursuit, lasting over two hours" that resulted in "multiple near collisions involving other drivers on the road, pedestrians and two NYPD officers."
...
There is certainly a common thread running between the sort of damned-if-you-do, damned-if-you-don't attention that Diana received from the moment she got engaged to Charles in 1981 until her death in 1997 and the litany of "think" pieces about Meghan's perceived peccadilloes and the vitriol on social media that prompted the palaces to band together to issue behavioral guidelines earlier this year.
And conceivably it's a slippery slope between hateful words and the circumstances that led to Diana's unthinkable death, which resulted from a perfect storm of bad decision-making but also had some wondering if more nefarious forces had been at play. A six-month inquest featuring testimony from 278 witnesses finally determined, over a decade later, that Diana and Dodi Fayed had been unlawfully killed by Paul's "grossly negligent driving."
- What Really Happened to Princess Diana—and Why Prince Harry Got Busy Protecting Meghan Markle, EOnline.com, May 18, 2023.
本文仅代表作者本人观点,与本网立场无关。欢迎大家讨论学术问题,尊重他人,禁止人身攻击和发布一切违反国家现行法律法规的内容。
About the author: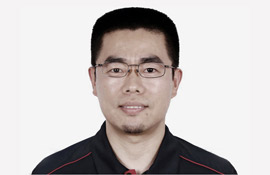 Zhang Xin is Trainer at chinadaily.com.cn. He has been with China Daily since 1988, when he graduated from Beijing Foreign Studies University. Write him at: zhangxin@chinadaily.com.cn, or raise a question for potential use in a future column.
(作者:张欣 编辑:丹妮)
中国日报网英语点津版权说明:凡注明来源为"中国日报网英语点津:XXX(署名)"的原创作品,除与中国日报网签署英语点津内容授权协议的网站外,其他任何网站或单位未经允许不得非法盗链、转载和使用,违者必究。如需使用,请与010-84883561联系;凡本网注明"来源:XXX(非英语点津)"的作品,均转载自其它媒体,目的在于传播更多信息,其他媒体如需转载,请与稿件来源方联系,如产生任何问题与本网无关;本网所发布的歌曲、电影片段,版权归原作者所有,仅供学习与研究,如果侵权,请提供版权证明,以便尽快删除。