2006年,只要你不曾与互联网隔绝,一定会知晓这条新闻——话题女王希尔顿为"汉堡"惹火烧身 酒后驾车遭警察起诉。不过,自始至终,这位希尔顿酒店女继承都认为自己"清白"。虽然她确实未通过血液酒精检测,但希尔顿始终认为是警察故意把事情搞大了。新年伊始,洛杉矶高级法院收到希尔顿律师呈递的"无罪申诉状"。据悉,法庭在审理此案前将于1月23日举行一场听证会。如果未来法院定"酒驾罪名"成立,社交名媛希尔顿有可能面临最高六个月的有期徒刑以及一千美元罚款。

相关链接:"酒后驾车"的相关说法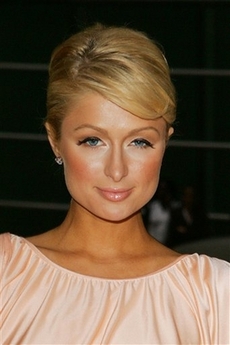 Paris Hilton, arrives at the private party thrown by her parents Rick and Kathy Hilton to celebrate her new fragrance, in this June 14, 2006 file photo in New York. Her attorney entered not guilty pleas in Los Angeles on her behalf Tuesday, Jan. 9, 2007, to charges of misdemeanor driving under the influence. (AP Photo/Dima Gavrysh, File)
Celebrity heiress Paris Hilton pleaded innocent todrunk drivingon Tuesday after she was arrested in September in Hollywood while she was hurrying to get a late-night burger.
Hilton did not attend the brief hearing in Los Angeles Superior Court at which her attorney, Shawn Chapman Holley,entered the not guilty plea.
The 25-year-old heir to the Hilton hotel fortune was not required to be in court because the charges,driving under the influence of alcoholand driving with a blood alcohol level over California's legal limit of .08, are misdemeanors.
Superior Court Judge Michael Sauer set a pretrial hearing for Jan. 23 and said it would go to trial within a month of that date.
The socialite and reality TV star faces a maximum penalty of six months in jail and a $1,000 fine if she is convicted, though first-time offenders are often givenprobationand required to attend alcohol counseling.
Hilton was stopped by police in Hollywood for driving erratically. She failed a sobriety test and was taken into custody. She later told KIIS-FM radio that she had been to a fund-raising party after a long day shooting a music video and had just one drink.
"I had one margarita (and) was starving because I had not eaten all day. Maybe I was speeding a little bit and I got pulled over," Hilton said.
"I was just really hungry and I wanted to have an In-N-Out Burger," she said, referring to the popular, California-based fast-food chain.
Hilton's spokesman has said that her blood alcohol level registered "the absolute minimum amount of alcohol in your system that would justify an arrest."
(Agencies)

Vocabulary:

drunk driving:酒后驾车

enter the not guilty plea:enter a plea of innocence(递呈无罪申诉状)

driving under the influence of alcohol:DUI(酒后驾车)

probation:缓刑

(英语点津陈蓓编辑)