LOS ANGELES: Michael Jackson, the child star turned King of Pop who set the world dancing to exuberant rhythms for decades, died on Thursday, the Los Angeles Times said. He was 50.
"Pop star Michael Jackson was pronounced dead by doctors this afternoon after arriving at a hospital in a deep coma, city and law enforcement sources told The Times," the newspaper reported on its website.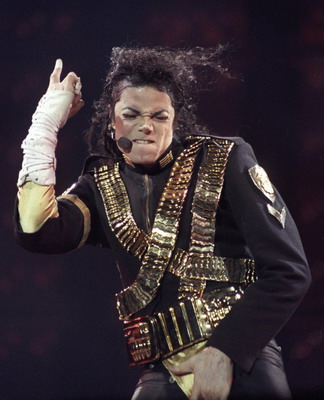 Pop superstar Michael Jackson performs a song dressed like a US 'Cop' during a concert in Sao Paulo, in this October 15, 1993 file photo. [Agencies]
Jackson had been taken ill at his home and found not breathing by paramedics who rushed him to a hospital, the paper said.
The paper's report followed news of Jackson's death first reported by the TMZ entertainment website, which said that the singer suffered a cardiac arrest. There was no immediate comment from spokespersons for Jackson.
Known as the "King of Pop," for hits that included "Thriller" and "Billie Jean," Jackson's dramatic stage presence and innovative dance moves were imitated by legions of fans around the world.
Related readings:

 Michael Jackson concerts face legal challenge


 Michael Jackson waiting for cancer OK


 Michael Jackson eyes $50 million concert payday


 Michael Jackson emerges as 10,000 fans less than thrilled at cancellation of concerts


 Michael Jackson concerts may face legal challenge
His one-gloved eccentric style also earned him plenty of critics and another nickname, "Wacko Jacko."
Jackson, who had lived as a virtual recluse since his acquittal in 2005 on charges of child molestation, had been scheduled to launch a comeback tour from London next month.
TMZ said on its website that Jackson suffered a cardiac arrest on Thursday afternoon at his Holmby Hills home and paramedics were unable to revive him. "We're told when paramedics arrived Jackson had no pulse and they never got a pulse back," the site said.
Earlier, the Los Angeles Times said the singer had been rushed to a Los Angeles-area hospital by fire department paramedics. The newspaper said paramedics performed cardiopulmonary resuscitation at the singer's home before taking him to the UCLA Medical Center hospital.