UN nuclear inspectors arrived in Iran on Sunday on a mission to clear up "all outstanding substantive issues" on suspected military aspects of Teheran's atomic work, on the day its lawmakers looked set to ban oil exports to Europe in revenge for new EU sanctions
"In particular we hope Iran will engage with us on our concerns regarding the possible military dimensions of Iran's nuclear program," Herman Nackaerts, deputy director general of the International Atomic Energy Agency (IAEA), said before departing from Vienna airport.
Iran insisted on its right to peaceful nuclear technology, which the West believes is aimed atmaking weapons.
Tensions with the West rose this month when Washington and the European Union imposed the toughest sanctions yet directly aiming at the ability of OPEC's second-biggest oil exporter to sell its crude.
Less than a week after the EU's 27 member states agreed to stop importing crude from Iran from July 1, Iranian lawmakers were due to debate a bill on Sunday that would cut off oil supplies to the EU in a matter of days.
By turning the sanctions back on the EU, Teheran hopes to deny the bloc a six-month window it had planned to give members most dependent on Iranian oil to adapt.
The EU accounted for 25 percent of Iranian crude oil sales in the third quarter of last year. Iran's official news agency IRNA reported that the head of the state oil company claimed on Sunday that the price of crude will go up to $150 per barrel.
However, analysts said the global oil market will not be overly disrupted if parliament votes for the bill that would turn off the oil tap for Europe.
Robert Smith, a consultant at Facts Global Energy, told Reuters it will "not pose any serious threat to oil market stability".
Saudi Arabia has promised to make up for any shortfall in the market should Iranian oil becurbed, although it is also dependent on passage through the Strait of Hormuz shipping lane.
Potentially more disruptive to the world oil market and global security is the risk of Iran's standoff with the West escalating into military conflict.
Iran has repeatedly said it could close the vital strait if Western sanctions succeed in preventing it from exporting crude, a move Washington has said it would not tolerate.
The possibility of military conflict, though limited, cannot be ruled out, Michael O'Hanlon, a senior fellow at the Brookings Institution, told Xinhua News Agency.
If Iran develops a nuclear program for military use, Israel is likely to launch an attack eventually, he said.
The nuclear issue is the core problem between Iran and the West, said Yin Gang, an expert on Middle East studies at the Chinese Academy of Social Sciences.
(中国日报网英语点津 Julie 编辑)

About the broadcaster: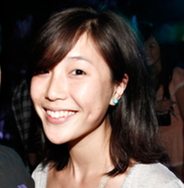 Emily Cheng is an editor at China Daily. She was born in Sydney, Australia and graduated from the University of Sydney with a degree in Media, English Literature and Politics. She has worked in the media industry since starting university and this is the third time she has settled abroad - she interned with a magazine in Hong Kong 2007 and studied at the University of Leeds in 2009.