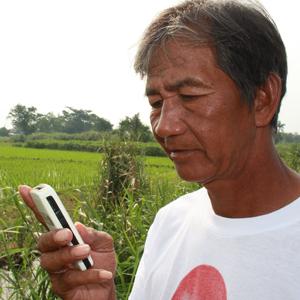 A pilot project gets underway soon to test whether mobile phones can be used to help educate the poor. It's estimated three quarters of the world's poor have access to mobile phones.
More and more people are downloading application software – better known as apps – to their mobile phones. They can be used to play games, navigate, surf the web, shop and much, much more. Now, a project announced at the recent World Economic Forum will use an app to help alleviate poverty and improve education.
It's called AppBridge. The idea is to link software developers with communities and non-governmental organizations, or NGOs. The pilot project is led by a World Economic Forum community called Young Global Leaders. It's made up of about 700 people under age 40 from business, civil society, government and academia.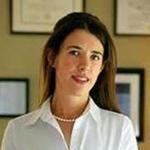 Margo Drakos is the founder of AppBridge. "There's an incredible opportunity to be able to deliver simple educational or job skill training tools to those who already have phones and are most in need. There's an incredible opportunity to help educate and reach them with something they already have in their hands".
AppBridge will be initially aimed at those who own feature phones. These not smartphones like the Apple iPhone. Nevertheless, they still have features that put them a level above a standard mobile phone that only can make and receive calls.
"This is really about providing simple tools to those individuals who have feature phones through SMS and to be able to accelerate penetration to smartphones or 3G access,"she said.
SMS, or Short Message Service, is for text messaging. 3G, or 3rd generation mobile telecommunications, allows the user to access the access the Internet, text message, make video calls and much more.
"So we started this concept of creating an online platform that would really allow local organizations and local partners on the ground to identify specific community needs and/or submit local content that they need to get out to individuals. And then to pair the local organizations on the ground with a global community of mobile app developers in tandem with universities," she said.
The early apps are expected to provide skills training.
"In some cases," Drakos said, "these are going to be very much technically oriented skills, like learning simple automotive or simple electrical or simple plumbing. To get the app through their phone and to know that it's not spam and it's not going to be costing them additional funds or so forth. So, there'll be a distribution way for them to access this in tandem with local partners on the ground".
Apps could also be used to link entrepreneurs with micro-credit lenders or with markets.
"In some cases, women are not able to go and sell their goods from their home unless they know that the store is open and the stores don't open at a consistent time. So, something as simple and basic as having an alert when the store is open for them to be able to leave their home and go sell their goods," she said.
Drakos wasn't always a technology entrepreneur. She used to make her living as a cellist, performing at concerts around the world.
AppBridge is working with telecommunication companies, educational institutions and non-profit organizations. Early versions of some of its apps could be available in March.
in tandem with: 同……合作/串联
Apple's Lion is latest to join download-only trend
(来源:VOA 编辑:Rosy)