Last year's bottom ranking in economic growth in China has not blunted Beijing's determination to bid farewell to GDP-oriented policies.
The capital city will continue to pursue sustainable economic growth and build a more livable environment for its residents, said Ji Lin, executive deputy mayor of Beijing.
The GDP growth rate in the capital slowed to 8.1 percent in 2011,the lowest of all provinces and municipalities in China, while the country's overall performance was 9.2 percent.
Ji said the slowdown resulted from the government's efforts to upgrade its economic development model.
For example, stricter regulation of the real estate market, purchasing controls on vehicles, and the relocation of Shougang Group, one of the largest steelmakers in China, dragged down Beijing's GDP growth by as much as 2.2 percentage points, he said.
"Although our economic growth was the slowest last year, it's just temporary. In the long run, its development will be sustainable and sound, conducive to the welfare of the public," he added.
"We will continue the controls on car and home purchases this year and make more efforts to improve the environment."
According to the deputy mayor, heavily polluting and power-hungry industries are not the only options for increasing economic growth.
"Environmental protection industries and those that benefit people's daily lives can also be the engine for growth," he said, adding that the city government will inject more cash into those industries this year.
Improving air quality in the city is one of the government's main goals.
Ji, who took the office in 2007, said the government will take more action to monitor and reduce the level of PM2.5, particulate matter smaller than 2.5 micrometers in diameter, which can be hazardous after reaching a certain concentration.
The city plans to switch most of its coal-fueled power and heating facilities to natural gas in the coming years to cut down coal consumption, he said.
The government will also remove more high-emission vehicles from streets and raise fuel standards to meet standard V (the highest standard in China for vehicle emissions) in the second half of 2012.
Ji said the city will continue to develop the service industry as the main industry, especially the financial sector.
In addition, Beijing plans to reduce the tax burden on enterprises in the city.
Ji said Beijing has applied to the central government for reforms to value-added tax, and if successful, the city will apply them in July.
(中国日报网英语点津 Helen 编辑)

About the broadcaster: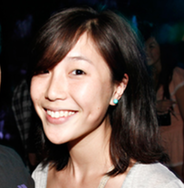 Emily Cheng is an editor at China Daily. She was born in Sydney, Australia and graduated from the University of Sydney with a degree in Media, English Literature and Politics. She has worked in the media industry since starting university and this is the third time she has settled abroad - she interned with a magazine in Hong Kong 2007 and studied at the University of Leeds in 2009.