Running his mouth? 满嘴跑火车
中国日报网 2021-07-06 13:33
分享到微信 Reader question:
Please explain "running his mouth", as in this sentence: "Trump Jr. can't stop running his mouth."

My comments:
Trump Jr., not Donald Trump?
The senior Trump, you see, or former president of the United States, is known for running his mouth, constantly.
Like, all the time.
Turns out that Trump Jr. is also a big mouth.
It's no surprise, actually.
Well, like father, like son, as they say.
Running one's mouth, as an idiom, means allowing oneself to talk rapidly and incessantly, but not necessarily wisely.
That's the point – not wisely and usually unnecessarily. If we liken our words to water off the tap, then allowing one's mouth to run off will be like turning on the faucet and letting water run off at full throttle.
Remember, this is a derogative term. Any time, anyone is said to be running their mouth, they're talking profusely and probably talking too much.
Well, they're definitely talking too much, talking too much and not making much sense. In other words, they're out of control.
To further illustrate the point, let's read a few media examples of people running their mouth in various situations:

1. Kendra Wilkinson remembers landing in hot water for exposing her days as Hugh Hefner's girlfriend in her tell-all Sliding Into Home – but the former Girls Next Door star believes her comments were far less hurtful than those of Hef's former wife-to-be, Crystal Harris.
"Her situation is a lot more harsh," Wilkinson, 26, told PEOPLE at Monday's NBCUniversal Press Tour All-Star party in L.A. "She was about to get married to him. I would have never agreed to get married to him."
Even though Wilkinson's book laid bare her sex-life with the Playboy mogul, 85, she says she would never go out of her way to hurt Hef the way Harris, 24, did when she gossiped with Howard Stern last week about Hefner's sexual prowess – or lack thereof.
"We both knew our place," Wilkinson says of her and Hefner. "He knew that we were friends. I knew that we were friends. But to [plan to] get married and then be a backstabber to someone like that – to take it to that level and then go and backstab, that's, like, cruel, you know?"
Being someone who has once experienced sheltered life in the Playboy Mansion, Wilkinson says she initially related to Harris's venting. But that all changed once the runaway bride turned on Hefner.
"At first I was really proud," Wilkinson says. "I was like, 'Wow, she's being classy about things.' But then lately, she's just like totally running her mouth and it's hard."
- Kendra Wilkinson: Why Did 'Backstabber' Crystal Harris Want to Marry Hugh Hefner? People.com, August 02, 2011.
2. Ricky Stenhouse Jr. had no apology for Kyle Busch about the accidents caused at Daytona last week, but he did warn the Cup points leader to stop "running his mouth."
Stenhouse had taken the blame during and after the July 7 race for the accident where he slid into Busch, but the Roush Fenway Racing driver didn't reach out to Busch during the week before their arrival at Kentucky Speedway.
"You wipe out half the field, and I'm pretty sure there would be a pretty busy Monday for him, but there wasn't. So apparently he just doesn't care," Busch said Friday afternoon during his media availability at Kentucky Speedway.
Busch indicated he wouldn't race Stenhouse much differently.
"I can't worry about people that far back in the field," said Busch, who leads the Cup standings.
Stenhouse, 16th in the standings, went over to talk to Busch between rounds of qualifying Friday night. Busch still had another round to run and was sitting in his car.
In a television interview afterward, Stenhouse said he told Busch he shouldn't run his mouth.
"I was like, 'Hey, you're right, you do run a lot further up front, but pick and choose your battles wisely because you will have to deal with me sometime whether you are lapping me or we get our cars better and we are up there racing with you,'" Stenhouse said.
"So I told him, if you want to keep running his mouth, he can come over and do it around me, and I'll stop it for him myself."
- Ricky Stenhouse warns Kyle Busch to stop 'running his mouth', ESPN.com, July 14, 2018.
3. After being confronted at a Walmart for not wearing a mask, a Texas woman said that she does not make her children wear masks because "they're one step closer to looking like a Muslim." After the woman posted a livestream rant on July 20, Reddit users dubbed her a Karen.
Crystal Pool Latu says in her Facebook livestream that a woman confronted her while she and her children shopped at Walmart without masks. Latu says that science is on her side, and her American "freedoms" allow her to not comply with mask mandates.
"I understand that it is a 99.6% recovery rate," Latu says. "I don't even gamble in Vegas, but I will take these odds. I will roll these dice, and I will exercise my freedoms to not put my kids in a mask because they're one step closer to looking like a Muslim."
The conspiracy theory that masks to prevent the spread of coronavirus will lead to mandatory enforcement of Muslim garb like burqas has often been parroted in far-right memes.
Latu also says she hopes her children get the novel coronavirus because then they will have "life-long immunity."
"We don't need to slow the spread, we don't need to limit all the germs, we need to take care of our temple," she says. "I will not comply."
Latu adds that if you can buy soda and cigarettes, "then surely we can go in and make a choice that wearing a mask is not healthy."
"Killing babies is legal," she says. "If we can kill babies in our society, surely dear Jesus, I can go into a Walmart without someone running their mouth."
Her child yells from the backseat of the car, "Stand up for your rights," and, "It's all about Jesus." Latu adds, "And, we're all about Jesus."
"This is how they're working on people, through shame and fear and guilt and that's how Satan has been working since the beginning of time," she says. "I will not put on the mask for anyone but Jesus."
- Karen refuses to make her children wear masks to avoid them 'looking like a Muslim', DailyDot.com, July 31, 2020.
本文仅代表作者本人观点,与本网立场无关。欢迎大家讨论学术问题,尊重他人,禁止人身攻击和发布一切违反国家现行法律法规的内容。
About the author: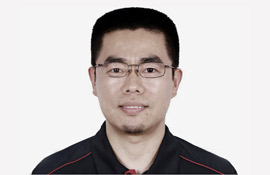 Zhang Xin is Trainer at chinadaily.com.cn. He has been with China Daily since 1988, when he graduated from Beijing Foreign Studies University. Write him at: zhangxin@chinadaily.com.cn, or raise a question for potential use in a future column.
(作者:张欣 编辑:丹妮)
中国日报网英语点津版权说明:凡注明来源为"中国日报网英语点津:XXX(署名)"的原创作品,除与中国日报网签署英语点津内容授权协议的网站外,其他任何网站或单位未经允许不得非法盗链、转载和使用,违者必究。如需使用,请与010-84883561联系;凡本网注明"来源:XXX(非英语点津)"的作品,均转载自其它媒体,目的在于传播更多信息,其他媒体如需转载,请与稿件来源方联系,如产生任何问题与本网无关;本网所发布的歌曲、电影片段,版权归原作者所有,仅供学习与研究,如果侵权,请提供版权证明,以便尽快删除。