Everything came unstuck? 崩了
中国日报网 2021-07-13 14:35
分享到微信 Reader question:
Please explain this sentence: "But, less than four months later, everything came unstuck." Unstuck?

My comments:
Yeah, unstuck, literally meaning loose, fractured, broken, falling apart.
Instead of being a cohesive whole.
Apparently, four months prior, everything was fine. Then things began to go wrong. People stopped sticking to each other perhaps. Relationships began collapsing. Everything started to fall apart.
Things "coming or getting unstuck" is an idiom meaning that they are beginning to collapse, fall apart and fail. A big box of chocolates, for example, may come unstuck literally when the tape to hold the box breaks, resulting in chocolate pieces dropping onto the floor.
If we liken that "everything" in our example to a paper house, a house made out of playing cards, for example, you'd get another idea of what it feels like to see it come unstuck literally.
We build the paper house by stacking cards up, one stack on top of another. As we build the house higher and higher, it begins to wobble due to its own weight. After all, a paper house is not going to be as strong as a house built with brick and mortar.
Eventually, in short, the paper house comes unstuck at some weak point and the house crumbles – the whole thing collapses, leaving a heap of mess on the floor.
As and idiom and figuratively speaking, if we say something begin to come unstuck, we mean to say they are failing or experiencing some kind of difficulty.
In other words, something is going wrong.
And, without further ado, here are media examples of things coming unstuck:

1. It was a tale of twin disasters: Pat Olson narrowly avoided one, only to lose his life in the second, just a few days later.
Mr Olson, a decorated World War II pilot, was working as a palaeontologist for the DSIR in Wellington on the eve of the Queen's visit to New Zealand in December 1953.
He was also a part-time member of the Territorial Air Force and was selected to be one of four pilots to fly over the Royal Yacht Gothic as the new Queen and Prince Philip sailed into Auckland just before Christmas.
The four were scheduled to fly from Wellington to Whenuapai on December 22, but Mr Olson stood down at the last minute after learning that his mother, Margaret, had been taken ill in Rotorua.
Of the four pilots who flew north, just two made it to Auckland. The Mustangs flown by Maxwell Stevens and Richard Westrupp crashed in bad weather off the north Taranaki coast, killing both pilots.
Two days after the crashes, Mr Olson was granted permission to fly a Territorial Air Force plane to Rotorua, where he intended to join his parents, wife Joan, son Jim and daughter Mary for Christmas Day.
While refuelling at Ohakea, he was told the plane was needed for the search for Mr Westrupp's Mustang, which was still missing.
So he made the fateful decision to catch the Auckland train as far as Waikato and then drive to Rotorua. It was the train that crashed at Tangiwai on Christmas Eve, killing 151 people.
In Rotorua, Joan Olson had no idea her husband had decided to board the train.
"I knew Pat was missing but I did not know he was on the train when we heard news of the disaster over the radio," she says, speaking publicly about the train crash for the first time in 60 years.
The big toy train her pre-school son Jim had been given for Christmas by his grandparents assumed poignant overtones when confirmation of Mr Olson's death came through with a police visit to his parents' home in Rotorua on December 27.
His body had been found a long way down the Whangaehu River after the Tangiwai rail bridge was washed away in a lahar that followed a volcanic eruption from Mt Ruapehu's crater lake.
"I had just turned 30," Mrs Olson says. "In the light of what had happened, I did not know where to go from there. That is where the good Lord stepped in. I was helped by kind people."
Before leaving Rotorua, she told her parents-in-law she loved them dearly but would never be able to return to their new retirement home again.
"Soon afterwards, they sold their home and moved down to the Kapiti Coast. From then on we always went to their house for holidays. They were marvellous to us."
At the time of his death, Mr Olson's DSIR boss in Wellington was Sir Charles Fleming.
"He and his wife personally lent us money to help us buy our house in Miramar.
"I received a letter from them waiving the loan.
"I'll always be grateful to them for that. It helped us a lot."
Some time after the disaster, there was also a payout from the government, which recognised her husband's death at Tangiwai.
Despite her financial struggle, Mrs Olson resolved she could not go out to work when her children were just beginning to go to school.
"The children had lost their father, so I couldn't go back to work and leave them without a mother as well. I had to become a fulltime mum.
"Life was hard with very little money, but it was the right choice. The children did well at school. Mary was the dux at Holy Cross [in Miramar] and Jim was the dux at Marist."
Jim, who retired from the public service last week, says his mother did a wonderful job of bringing them up.
"She was dealt one of the worst cards a young mother could have been dealt.
"Both our lives have reflected the quality of her efforts.
"This is not a story of how everything came unstuck through tragedy.
"This is a story of how a very remarkable woman kept it all together and rebuilt everything following disaster."
Now 90, Mrs Olson remains a very independent person in her home in Wellington's eastern suburbs. She bears no grudges or recriminations about the tragedy that took her husband.
"The crash was an act of God," she says.
"Although still young, Pat had already lived a very full life."
- Pilot avoided crash only to die at Tangiwai, Stuff.co.nz, December 22, 2013.
2. The UK has been fully detached from the EU for a month — how is Brexit going so far? Since the beginning of the year, I've been gathering Brexit stories into a single Twitter thread. Between them, those headlines give a very clear indication of how Brexit is going.
This is what one month's-worth of Brexit news looks like:
"'Clean shift' as euro share trading exits London for EU" — Reuters, 4 January
"Bank of England Governor Bailey warns Brexit Will Bring Big Economic Losses" — Bloomberg, 6 January
"Exclusive: 'It's a catastrophe': Scottish fishermen halt exports due to Brexit red tape" — Reuters, 8 January
"'We've lost 30 years': Brexit shatters supply chains for French fish hub" — Reuters, 12 January
"Scottish fish prices 'collapsing' by as much as 80% due to Brexit bureaucracy, industry warns" — Independent, 12 January
"N Ireland food shortages set to worsen, say UK supermarket heads" — Financial Times, 12 January
...
Many of these stories have been lost in the swirl of the pandemic. But what they are telling us is that Brexit seems to be failing on its own terms. The assurances given by the politicians who pushed so hard to leave the EU are beginning to come unstuck.
Britain's fishing industry is being crushed. Trade between the EU and Britain is weakening. London's position as the world's leading financial centre is under threat, as firms shift their activity to the Continent. Britain will need to broker more deals with the EU, on services — which makes up nearly three quarters of the UK economy — and also financial services, on which the US and EU recently agreed a deal.
Worst of all, the Union is coming under pressure. If the SNP wins yet another landslide at the Scottish elections in May, then the fight for another independence referendum will be on.
I will continue to gather Brexit headlines on that Twitter thread, which you can see in full here. And remember, these stories above represent a single month. 2021 is going to be a long year.
- Brexit: a thing that wasn't meant to happen has now happened, by Jay Elwes, TheArticle.com, January 28, 2021.
3. The euphoria of being granted the right to drive was a short-lived one for a teenager in France who tested positive for drugs at a traffic stop after only holding a valid license for 30 minutes.
The 18-year-old from L'Isle-d'Abeau in the southeastern region of Isère was enjoying the freedom of being a freshly minted driver behind the wheel on the open road—a rite of passage for any young person.
He was pulled over for a routine check and stopped in his Citroën Xsara near the entrance to the A43 motorway at Villefontaine, about 20 miles southeast of the city of Lyon, when officers asked him to show his license.
He explained that he had only passed his driving test three days before, and he had received online confirmation that he was allowed to drive.
Le Dauphiné Libéré reported that he did have the right to drive without the hard copy of the license—so no problem there. After a database check, the officers found that he had been eligible to drive for only 30 minutes.
But it was then that he came unstuck. The officers conducted a saliva test and he tested positive for cocaine and cannabis.
It could not be a worse start to a young man's driving days as the positive test meant that he lost his license and risks having it canceled altogether.
In France, those with a probationary license start with six points, while drivers with a license for more than three years have 12 points. Offenses result in points being deducted depending on the seriousness of the incident, according to Frenchentree.com.
Driving under the influence of drugs meant that the young man lost all six points of his license and he was also fined 600 euros (nearly $735), although he may have gotten off lightly as penalties can lead to a 4,500-euro (around $5,500) fine and a two-year jail term, Le Figaro reported.
- Teen Loses Driver's License 30 Minutes After Getting It Following DUI Stop, MSN.com, May 25, 2021.
本文仅代表作者本人观点,与本网立场无关。欢迎大家讨论学术问题,尊重他人,禁止人身攻击和发布一切违反国家现行法律法规的内容。
About the author: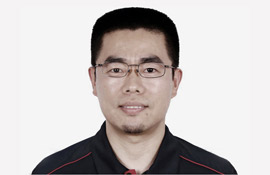 Zhang Xin is Trainer at chinadaily.com.cn. He has been with China Daily since 1988, when he graduated from Beijing Foreign Studies University. Write him at: zhangxin@chinadaily.com.cn, or raise a question for potential use in a future column.
(作者:张欣 编辑:丹妮)
中国日报网英语点津版权说明:凡注明来源为"中国日报网英语点津:XXX(署名)"的原创作品,除与中国日报网签署英语点津内容授权协议的网站外,其他任何网站或单位未经允许不得非法盗链、转载和使用,违者必究。如需使用,请与010-84883561联系;凡本网注明"来源:XXX(非英语点津)"的作品,均转载自其它媒体,目的在于传播更多信息,其他媒体如需转载,请与稿件来源方联系,如产生任何问题与本网无关;本网所发布的歌曲、电影片段,版权归原作者所有,仅供学习与研究,如果侵权,请提供版权证明,以便尽快删除。