Get real about climate change 面对现实
中国日报网 2021-11-02 12:37
分享到微信 Reader question:
Please explain "get real" in this: It's time to get real about climate change.

My comments:
This means it's time we got serious about climate change.
The earth's atmosphere is warming due to what's known as the greenhouse effect, among other things. But many people, including politicians, don't believe this is actually happening. And if they don't believe it's happening, how can you expect them to do anything about it?
That's why, now and then, we hear people make this plea: Get real about climate change!
Get real?
You should have been able to guess it by now. Yes, it means, be realistic. This is real. Understand it properly. Take it seriously. Don't keep hiding your head in the sand.
On personal levels, we have been sharing anecdotes about the changing weather, locally. For example, older people constantly tell us how extremely cold it was back when they were kids. For another example, we in Beijing are increasingly beginning to experience what's known as "sauna days" that people experience every summer south of the Yangtze River. And this year, so far, some places in northern China have had twice as much rain as they had last year.
What these anecdotal evidences show may be a one-off, or isolated events, you may say and rightfully so, you may be right. But there's also irrefutable scientific evidence proving that temperatures are rising across the globe. That's why people everywhere are starting to take it seriously.
Oh, let's get back to "get real" again. This colloquial expression, which is American in origin, is often used to remind people that they should understand something correctly, be realistic about it and not be overly fanciful. For example, we hear people warn others: Get real! He'll never marry you. Or: Get real. You'll never be President of the United States. Or: Get real. Your parents are not going to buy this big car for you. They can never afford it.
All good? All right, let's read a few real media examples of people urging others to get real, about this and that:

1. The Bahamas must "get real" on the urgent need to re-open its tourism industry, a Cabinet minister argued yesterday, adding: "We've got to pull the trigger."
Dionisio D'Aguilar, minister of tourism and aviation, told Tribune Business that The Bahamas "cannot sit in a bubble and wait for everything to be perfect" with COVID-19 as he unveiled his ministry's recommendation that hotels on every island be allowed to re-open on October 15.
Speaking after he unveiled this fresh attempt to revive tourism, which will see attraction, tour and excursion providers given the go-ahead to resume operations from November 1, Mr D'Aguilar said The Bahamas simply cannot afford the "trauma" of a second industry shutdown as he blasted: "We really have to get this right this time."
He added that the Government had decided to "take the lead" on tourism's return despite continued uncertainty over when the nation's two mega resort flagships, Baha Mar and Atlantis, will welcome visitors as neither has announced a revised opening following closures stretching past five months.
Mr D'Aguilar argued that "we cannot behold the country to those two properties", and wait for them to determine whether COVID-19 cases in The Bahamas' core US markets have fallen-off sufficiently to allow them to re-open, given that the economic interests of multiple other hotels scattered through the island chain must also be prioritised.
He also acknowledged that the continued surge in COVID-19 cases in The Bahamas remains "a concern", as this nation now cannot market itself as a COVID-19 free nation like it was able to do with the first re-opening in June. Another 39 cases were confirmed in this nation yesterday, taking the total to 2,585 - including 1,667 on New Providence.
But while the virus' spread, particularly in New Providence, may deter some potential visitors, Mr D'Aguilar said the markets that Bahamas-bound tourists will originate from are likely seeing greater infection and death rates than this nation as a percentage of their population.
Pointing out that The Bahamas' Tourism Readiness and Recovery Plan, and its health and safety protocols, had "worked the first time" and have altered little, the minister added that contract tracing had shown there were "zero transmissions" of COVID-19 from tourists to locals after the borders re-opened temporarily on July 1.
With no other industry able to generate the necessary jobs and foreign currency inflows that are vital to sustaining the US dollar currency peg, Mr D'Aguilar said the stability of Bahamian society and the economy depends on a sustainable tourism return at the second time of asking.
"We're going to make this work. We ain't going to worry about that. We really have to get this right this time. We have to pull the trigger and get things moving," he told this newspaper of the recommended October 15 re-opening.
"You don't have to be a genius to figure out that 50 percent of our [tax] receipts come from tourism, so we have to get it up and running. This country cannot run out of tourism receipts. If we don't get the business of what we do up and running, the Treasury will be suffering quite significantly.
"We have a country to run. There are expenses to pay for, and we cannot borrow indefinitely. We have to get the business of The Bahamas, which is predominantly tourism, back up and running so that the Government of The Bahamas can fund what it needs to do. Nobody will lend you money of you don't have a business. We have to get real quickly."
- Bahamas Must 'Get Real' Over Tourism Re-Opening, Tribune242.com, September 8, 2020.

2. Luxury consignment company The RealReal celebrated yesterday's National Consignment Day by launching various new initiatives that will promote fashion resale and combat apparel waste.
"It's time to get real about the future of fashion. If the industry continues on its current trajectory, its share of the world's carbon footprint could jump to 26 per cent by 2050 and it will miss the 1.5oC pathway laid out by the Paris Climate Accord by more than 50 per cent," said Julie Wainwright, the firm's founder and CEO.
"Recirculating just one in five items would put the industry on track to achieve that goal. Consigning is something everyone can do to make a difference."
- The RealReal details new circular plans, EcoTextile.com, October 5, 2021.

3. Boris Johnson will on Monday warn it is "one minute to midnight" in the race to avert a climate catastrophe, as he urges world leaders to "get real" about tackling global warming.
The Prime Minister will open the Cop26 climate change summit in Glasgow with a keynote speech calling for a "move from talk and debate and discussion to concerted, real-world action" and urging countries to make tougher plans to slash carbon emissions.
Britain will step up its own commitment to the cause by pledging an extra £1 billion to support developing countries on the frontline of the climate crisis by 2025. The vow, which depends on the economy growing as forecast, goes beyond a previous 2019 commitment to spend £11.6 billion by 2024.
Mr Johnson is expected to say: "Humanity has long since run down the clock on climate change.
"It's one minute to midnight and we need to act now.
"If we don't get serious about climate change today, it will be too late for our children to do so tomorrow."
…
Mr Johnson will use Cop26 to seek to convert the ambitions agreed at the 2015 climate change conference in Paris into concrete deliverables on phasing out coal, accelerating the transition to electric vehicles, ending and reversing deforestation, and supporting vulnerable nations with climate finance.
"We have to move from talk and debate and discussion to concerted, real-world action on coal, cars, cash and trees," Mr Johnson is expected to say.
"Not more hopes and targets and aspirations, valuable though they are, but clear commitments and concrete timetables for change."
He will say: "We need to get real about climate change and the world needs to know when that's going to happen."
- Boris Johnson to tell world leaders to 'get real' about climate crisis as he pledges extra £1bn, Politics69.com, October 31, 2021.
本文仅代表作者本人观点,与本网立场无关。欢迎大家讨论学术问题,尊重他人,禁止人身攻击和发布一切违反国家现行法律法规的内容。
About the author: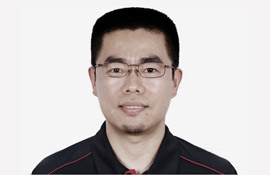 Zhang Xin is Trainer at chinadaily.com.cn. He has been with China Daily since 1988, when he graduated from Beijing Foreign Studies University. Write him at: zhangxin@chinadaily.com.cn, or raise a question for potential use in a future column.
(作者:张欣 编辑:丹妮)
中国日报网英语点津版权说明:凡注明来源为"中国日报网英语点津:XXX(署名)"的原创作品,除与中国日报网签署英语点津内容授权协议的网站外,其他任何网站或单位未经允许不得非法盗链、转载和使用,违者必究。如需使用,请与010-84883561联系;凡本网注明"来源:XXX(非英语点津)"的作品,均转载自其它媒体,目的在于传播更多信息,其他媒体如需转载,请与稿件来源方联系,如产生任何问题与本网无关;本网所发布的歌曲、电影片段,版权归原作者所有,仅供学习与研究,如果侵权,请提供版权证明,以便尽快删除。