Playing politics? 弄权
中国日报网 2022-03-01 14:08
分享到微信 Reader question:
Please explain "playing politics" in this sentence: A lot of people played politics with the pandemic.

My comments:
To play politics like it's a game, that is, a game of scheming, conniving, stabbing somebody in the back and such like.
Playing politics is a negative term. It's bad. Don't do it.
Don't do it if you can help yourself, that is.
Well, people and politics. Where there are people, there is politics.
Politics in itself refers to all kinds of the activities associated with the governance of a country, such as democratic debates and forming alliances with those who share your political views and values.
Politics can be innocent. It's what politicians do.
Playing politics, though, isn't so innocent, because it's kind of playing politics for the sake of it.
Such as?
Such as, for example, saying or doing things for political reasons, for the opportunity to take personal advantage of a situation instead of saying or doing what they know is right.
In our example, if you persuade political foes to follow science and wear a mask in order to limit the spread of the coronavirus, you're doing normal politics, that is, good politics. If, on the other hand, you say masks don't work and things like that just to sabotage the good work of your political opponents, then you're playing politics.
And that's not the best you can do.
Well, politics being politics, it's hard to say.
No further ado. Let's read a few media examples of people playing politics:

1. One of the most striking – and infuriating – things about season one of Total Control was the way newly minted Coalition Senator for Queensland Alex Irving (Deborah Mailman) was so bad at playing politics. Instead, she brought to Canberra an aggressive insistence on moral clarity that her colleagues, particularly Prime Minister Rachel Anderson (Rachel Griffiths), found naïve and foolish.
As the second season begins, Alex has ended Rachel's prime ministership after revealing the government had covered up the killing of an Aboriginal girl in a juvenile justice centre. Having then quit the Coalition, Alex is courted by self-satisfied Labor Opposition Leader Laurie Martin (William McInnes), whose factional warlord Paul Murphy (Wayne Blair, who also directs this season) is quietly manoeuvring to become Australia's first Indigenous prime minister.
But Alex bridles at the idea of being 'owned' by Laurie: parachuted into a Western Sydney seat where she knows nobody, forced to toe an equally odious party line, and becoming a despised stranger in her own rural hometown of Winton. So she decides she'll run as an independent in her home seat of Freeman against the complacent Coalition incumbent, Jack Ramsay (Colin Friels), and convinces her leftie political-science academic brother Charlie (Rob Collins) to manage her campaign.
Meanwhile in North Sydney, Rachel's refused to retire diplomatically and has been disendorsed by her former immigration minister, right-wing populist Damian Bauer (Anthony Hayes). Like Alex, Rachel has decided to run as an independent – in her case, as a reasonable centrist, backed by Machiavellian think-tank operator Nick Pearce (Alex Dimitriades).
And when she makes friendly girlboss overtures to Alex, saying they could both potentially hold the balance of power and so need to work together, Rachel is shocked when Alex harshly rebuffs her. That's the central tension in Total Control: to Rachel, politics is a pragmatic profession; but to Alex, it's always been personal.
- TV Review: Total Control S2 brings real anger to political drama, ScreenHub.com.au, November 2021.

2. The Government said it is "completely untrue" that it is "playing politics" with Transport for London's funding.
At transport questions, shadow transport minister Sam Tarry asked the Transport Secretary to "get around the table today" with the Mayor of London to help TfL.
Labour MP Mr Tarry told the Commons: "Yet again this Government seems to be engaging in a blatant act of political sabotage for London's vital transport networks.
"This week Londoners have listened to Government advice, done the right thing and worked from home to keep our NHS and communities safe, and as a result passenger levels of course dropped by over a quarter, which means there is a further impact on TFL's revenue.
"All the while ministers continue to force a cliff-edge negotiation on TFL finances in what only can be seen as a political attack that will punish hardworking Londoners simply for doing the right thing."
Transport Secretary Grant Shapps replied: "The letter that I received with the measures that the Mayor of London has to meet, these were actually outlined in the agreement, arrived on my desk three weeks late.
"Not unreasonably, on behalf of the taxpayers I therefore went back to him and asked him to clarify some of those points. He accuses us of playing politics with this issue. Completely untrue."
- Government accused of 'playing politics' with Transport for London's funding, ITV.com, December 16, 2021.

3. Gov. Greg Abbott on Tuesday pushed back against critics of his border security mission and the suicides that have been linked to it, saying the loss of any life is "extraordinarily hurtful" but that his detractors are "just playing politics."
The group of critics includes his challengers for reelection in both parties, who have been highlighting reports that there have been four suicides, pay delays and other problems among the National Guard troops that Abbott has sent to the border as part of "Operation Lone Star."
During a campaign stop here, Abbott said the pay issue affected a small portion of the troops and has been resolved. However, when it came to the suicides, Abbott gave an animated answer during which he lamented the deaths but said critics should also be focused on the military suicides that have happened under President Joe Biden.
"If they are saying something about what's happening to the National Guard in Texas, why are they not at the very same time saying something about President Biden and having lost hundreds of members of the U.S. military … to suicide?" Abbott said. "Why are they silent about that? The answer — they're just playing politics. The life of a soldier is far more valuable than the words of a politician playing politics."
The Army Times reported in December that four soldiers tied to Operation Lone Star had died by suspected suicide over two months. The publication reported last week that a fifth solider had accidentally shot and killed himself while off duty and that a sixth had attempted suicide and survived.
- Gov. Greg Abbott says critics are "playing politics" over Texas National Guard suicides, TexasTribune.org, January 11, 2022.
本文仅代表作者本人观点,与本网立场无关。欢迎大家讨论学术问题,尊重他人,禁止人身攻击和发布一切违反国家现行法律法规的内容。
About the author: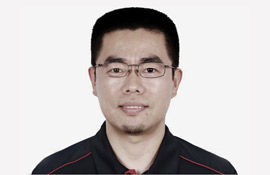 Zhang Xin is Trainer at chinadaily.com.cn. He has been with China Daily since 1988, when he graduated from Beijing Foreign Studies University. Write him at: zhangxin@chinadaily.com.cn, or raise a question for potential use in a future column.
(作者:张欣 编辑:丹妮)
中国日报网英语点津版权说明:凡注明来源为"中国日报网英语点津:XXX(署名)"的原创作品,除与中国日报网签署英语点津内容授权协议的网站外,其他任何网站或单位未经允许不得非法盗链、转载和使用,违者必究。如需使用,请与010-84883561联系;凡本网注明"来源:XXX(非英语点津)"的作品,均转载自其它媒体,目的在于传播更多信息,其他媒体如需转载,请与稿件来源方联系,如产生任何问题与本网无关;本网所发布的歌曲、电影片段,版权归原作者所有,仅供学习与研究,如果侵权,请提供版权证明,以便尽快删除。