Special shout out? 公开致意
中国日报网 2022-05-13 16:16
分享到微信 Reader question:
Please explain "shout out" in this: I want to give a special shout out to my coach.

My comments:
Here, the speaker wants to give a special thank-you to his or her coach, without whose coaching and encouragement, the speaker might not have accomplished what they have accomplished.
At least in so far as we can infer.
Literally, a shout out or shoutout or shout-out refers to an occasion when you shout someone's name out loud so that they can hear you.
Metaphorically in the phrase "give someone a shout-out", we want to loudly and prominently give an acknowledgement or praise to them – for their help and assistance or their own contribution and achievement.
As is the case with our example, people often give the proverbial shout-out on the podium when they receive an award of one type or another. There, they give shout-outs to their mother, father, family, teammates, colleagues, teachers, siblings or what have you.
In other words, we salute them.
Let's read a few recent media examples because that's how we can best learn about this colloquial expression, which is American in origin:

1. Alex Guarnaschelli loves a good cause. According to Serendipity Social, the judge on Food Network's competition show "Chopped" has a big heart and a lot of compassion for others and their struggles. She's an advocate for organizations like Alex's Lemonade Stand, Wellness in the Schools, and Share Our Strength. Per E! Online, she also supports causes like the nonprofit Vitamin Angels, which provides prenatal vitamins and nutritional items to pregnant women on a global scale. The celebrity chef told the outlet that when she was asked to get involved and help the organization raise awareness, "It's the kind of call you love to get."
Guarnaschelli went on to further explain, "Because I know when I was pregnant, I was like, 'I'm a chef, shouldn't I know what I should [eat]?' But how do you know? How do you feel good? I feel like when you're pregnant or you're the parent to a small child, you have so many questions. Now imagine if you were in a remote community with limited resources. I can't imagine." The culinary expert definitely has a great perspective, and now the cooking star has taken to Instagram to give her buddy Harold Moore and his delicious coconut cakes a shout-out for a sweet reason that speaks her love language of giving back and supporting those in need.
Alex Guarnaschelli shared on her Instagram profile that, by purchasing one of Harold Moore's coconut cakes, you are helping make the wish come true of a child with a serious or life-threatening disease. Guarnaschelli wrote, "@haroldmoore is a restaurant friend of over 20 years. Do you know this man? If you do, you know catching him SMILING with his signature coconut cake is a MIRACLE. He is baking these and ALL (100 %) proceeds go to @makeawishamerica so hit him up on his page and buy one. The cake brings joy and Make-A-Wish speaks for itself in its amazingness."
- The Sweet Reason Alex Guarnaschelli Gave A Shout-Out To Harold Moore's Coconut Cakes, Mashed.com, January 8, 2022.

2. In honor of International Women's Day on Tuesday, Kate Middleton's younger brother shared a new photo of his wife, Alizée Thevenet, on Instagram. Alongside the photo, which shows his wife feeding a baby goat while surrounded by the couple's dogs, he posted a sweet caption that included a shout out to his older sister Kate, younger sister, Pippa Middleton, and mom, Carole Middleton.
"Celebrating International Women's Day through our love of dogs, because they are Woman's best friend too", he wrote.
"I am fortunate to be surrounded by incredible women, my wife, my mother, my sisters, my friends, my colleagues and many more who inspire me every day. Happy International Women's day," James concluded.
The Middleton family is close-knit and the three siblings have long supported one another.
In recent years, James has opened up about how his family has been by his side during his battle with depression. After visiting a private psychiatric hospital for a consultation, he spent almost a year in cognitive behavioral therapy, sometimes attending sessions with his family, including the Duchess of Cambridge.
- People.com, March 8, 2022.

3. Mamma Mia, how can we resist the words of Abba?
They taught us a bit of French with Voulez-Vous and gave us a history lesson on Waterloo so concise and catchy it scooped the top prize at the Eurovision Song Contest in 1974.
But nothing gets a Glaswegian crowd going quite like watching bearded men in spangled pantsuits sing the line "I was sick and tired of everything" a beat before collectively roaring "when you called me last night from GLAASGAE"
One of the biggest, beardiest and brashest band of the 20th century, Abba certainly knew how to construct the perfect pop song. In fact, when the Abba musical show Mamma Mia! was first proposed, singer songwriter Bjorn Ulvaeus made one rule: "You cannot change the lyrics... the story is more important than the song."
It is time to acknowledge Glasgow's shoutout in the hit tune as one of the city's biggest boasts – and the most powerful influence Scandinavia has had on our public conscious since the Vikings.
But how exactly did the lyric come about?
Saxophonist Ulf Andersson, who toured with the band in the late 1970s, around the same time Super Trouper was penned, revealed in an interview in 2020 that name-checking Glasgow was a coded love note from Bjorn to wife Agnetha Faltskog.
At the time their marriage was on the rocks – in fact just months after the release of the track the pair would file for divorce – but the song was initially written to reflect on happier times.
In an interview with the Scottish Mail on Sunday, Ulf said the line referencing Glasgow "was a personal thing between Bjorn and Agnetha".
He said: "Bjorn was in Glasgow for some Abba promotion. It was around the time they were about to separate. He wrote the lyrics and Agnetha sings it, but really it was meant to be from him.
"Even though things were not so good for them Bjorn was cheered that he would soon be seeing Agnetha again."
The band only played in Glasgow twice: once in 1977 and again in 1979 but the city clearly had an impact on the members.
"A lot of the songs were little stories within themselves," said Bjorn recently. "They're good to illustrate different situations in life."
We couldn't agree more. Thank you for the music, Abba. But thank you, even more, for giving a shoutout the best city in the world.
- Why Abba gave Glasgow a shoutout in hit song Super Trouper, Glasgowlive.co.uk, May 8, 2022.
本文仅代表作者本人观点,与本网立场无关。欢迎大家讨论学术问题,尊重他人,禁止人身攻击和发布一切违反国家现行法律法规的内容。
About the author: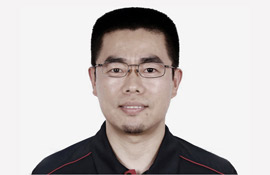 Zhang Xin is Trainer at chinadaily.com.cn. He has been with China Daily since 1988, when he graduated from Beijing Foreign Studies University. Write him at: zhangxin@chinadaily.com.cn, or raise a question for potential use in a future column.
(作者:张欣 编辑:丹妮)
中国日报网英语点津版权说明:凡注明来源为"中国日报网英语点津:XXX(署名)"的原创作品,除与中国日报网签署英语点津内容授权协议的网站外,其他任何网站或单位未经允许不得非法盗链、转载和使用,违者必究。如需使用,请与010-84883561联系;凡本网注明"来源:XXX(非英语点津)"的作品,均转载自其它媒体,目的在于传播更多信息,其他媒体如需转载,请与稿件来源方联系,如产生任何问题与本网无关;本网所发布的歌曲、电影片段,版权归原作者所有,仅供学习与研究,如果侵权,请提供版权证明,以便尽快删除。