We won going away?
中国日报网 2023-02-24 16:02
分享到微信 Reader question:
Please explain this sentence: "We won going away." Going away?
My comments:
We won easily, in other words.
That's what winning going away means – winning easily, without challenge and by a large margin.
Going away?
Going away literally means going farther and farther away.
Away from what?
From the rest of the competition, where everyone else is.
This expression may have come from horse racing. In horse racing, sometimes a quick horse will stand out, so to speak. This horse runs so fast that the audience can see visibly the gap growing between this horse and other trailing horses.
This horse runs faster and faster and the rest of the field are left further and further behind. It's as if this particular horse is running away from the rest, never to be caught up with again.
Simply put, this horse is out of reach.
As a result, this horse is described be a runaway winner. It's said to have run away with the championship. Its success is described as, you guess it, a runaway success.
Hence and figuratively, if someone wins a competition going away, then they win it handily, easily and by a very large margin.
In other words, they're much better than the competition or other competitors.
All right, let's read a few recent media examples of people winning something going away:
1 Cavaliers star Donovan Mitchell enjoyed the game of a lifetime with his 71-point effort against the Bulls on Monday night, but the NBA now says it never should've happened.
In its last-two-minutes report on the game released Tuesday, the league said Mitchell should've been called for a lane violation with 4.1 seconds left in regulation when he shot a free throw and stepped over the foul line early. Mitchell then rebounded his own deliberately missed shot and hit a field goal to send the game to overtime.
Had the lane violation been called, it's extremely unlikely the Cavs could've forced overtime. Mitchell had 56 points at the time, and the final field goal of regulation gave him 58. He then added 13 points in overtime as Cleveland won going away, 145–134.
Mitchell's 71-point outburst is tied for the eighth-highest single-game total in NBA history, and it's the most in a game since the Lakers' Kobe Bryant scored 81 against the Raptors on Jan. 22, 2006. Mitchell also recorded 11 assists and eight rebounds Monday night.
- NBA Says Missed Call Enabled Donovan Mitchell's 71-Point Game, SI.com, January 3, 2023.
2 Reigning world champions Alexa Knierim and Brandon Frazier can all themselves national champions once again, too.
After missing the U.S. Figure Skating Championships in 2022 due to a positive Covid-19 test for Frazier, the 2021 American winners climbed to the top of the podium in San Jose, Calif., at the SAP Center on Saturday evening.
They won going away, bringing the audience to its feet as a 146.01 in the free skate gave them a 227.97 overall, a 30-point gap between them and second-place finishers Emily Chan and Spencer Howe, who skated last and scored a 196.86 total (130.00 free).
It's a fifth national title for Knierim - having won three previously with her husband Chris - and third for Frazier, who formerly skated with Haven Denney.
Earlier, in ice dance, another veteran duo in Madison Chock and Evan Bates claimed their fourth national title and second in a row, landing on the podium for an 11th time in 12 appearances. Chock/Bates first won gold in 2015, then added titles in 2018 (also in San Jose), 2022 and this year.
The three-time world medallists won with a 229.75, over 20 points ahead of Caroline Green and Michael Parsons, who took silver with a 207.46.
Both Knierim/Frazier and Chock/Bates will lead their respective three-team squads for March's World Championships in Japan, U.S. Figure Skating announced on Saturday night.
- Veteran duos Knierim/Frazier, Chock/Bates win U.S. titles in pairs and ice dance, respectively, Olympics.com, January 28, 2023.
3 Tonight at home against the New Orleans Pelicans, your 26-32 Los Angeles Lakers are hoping to make up for a surprisingly lackluster road loss to the Portland Trail Blazers on Monday night.
Powered by 23 made triples (!), Portland won going away, 127-115, but the final margin doesn't accurately reflect how darn out of reach the game really was for much of the night. All the trouble started in earnest when LA head coach Darvin Ham benched Davis for the final three minutes of the game's opening quarter, after which the Trail Blazers promptly went on an epic run.
Star Los Angeles center Anthony Davis got proactive – and deleted his Instagram account, as Clutch Points reveals.
Davis just missed out on notching an extremely rare 20-20 double-double, with 19 points on 8-of-18 shooting from the floor and 20 boards (he also blocked three shots and recorded an assist, to boot).
So why the rush to ditch his Instagram? He still has his Twitter account, in case you were wondering. Maybe he just wanted to cut down on outside noise and focus on the task at hand, which should be returning to the postseason with a total revamped post-deadline LA rotation.
Lakers News: Anthony Davis Deactivates Instagram Following Blazers Blowout, SI.com, February 15, 2023.
About the author: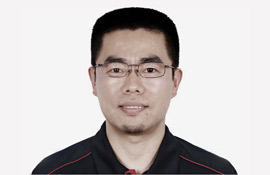 Zhang Xin is Trainer at chinadaily.com.cn. He has been with China Daily since 1988, when he graduated from Beijing Foreign Studies University. Write him at: zhangxin@chinadaily.com.cn, or raise a question for potential use in a future column.
(作者:张欣 编辑:yaning)
中国日报网英语点津版权说明:凡注明来源为"中国日报网英语点津:XXX(署名)"的原创作品,除与中国日报网签署英语点津内容授权协议的网站外,其他任何网站或单位未经允许不得非法盗链、转载和使用,违者必究。如需使用,请与010-84883561联系;凡本网注明"来源:XXX(非英语点津)"的作品,均转载自其它媒体,目的在于传播更多信息,其他媒体如需转载,请与稿件来源方联系,如产生任何问题与本网无关;本网所发布的歌曲、电影片段,版权归原作者所有,仅供学习与研究,如果侵权,请提供版权证明,以便尽快删除。