Many Chinese are welcoming the new policy measures the government announced during this NPC session to help low- and mid-income earners. They have high expectations for the new leadership to make it happen.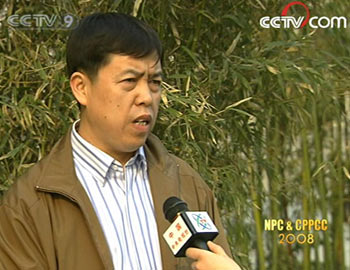 Professor Li Junlin's big interest is the new state policies for education. He's especially pleased by the push to bring down the cost of education for all children.
Professor Li Junlin from Renmin University of China said, "A new measure is to expand the government's fiscal support for the nine-year compulsory education from the rural to the urban area. According to the government work report, starting this autumn, tuition and other miscellaneous fees in elementary and junior high schools in cities will be exempted."
And it's not only education. Some Chinese also welcome favorable policies aimed at helping low and mid income earners as promised by Premier Wen Jiabao.
"I'm very glad to hear the government will step up safeguard measures on housing for low and mid income earners. And the wording to let low income earners share the benefits of reform and opening up gives me a warm feeling."
Others have expressed their expectations for the government's future performance.
"The income increases have not kept pace with the speed of consumer price rises. I hope the government can better adjust the relation between income and price hikes."
"It's good to build more low-cost homes. But the key is to make sure the low-income-earners are the beneficiaries."
And many want to see the reform of state organs improve government efficiency and reduce corruption.
Many citizens I talked to have confidence and high expectations for the new leadership. They hope the newly-elected officials can turn their words into deeds and perform as what they call, a people-oriented government, should.
(Source: cctv.com 英语点津姗姗编辑)