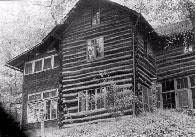 President Obama promises that once the nation's wobbly economy gains some strength, he'll propose a comprehensive plan to deliver quality health care at more affordable costs.
Actually, at least one model of this kind of care is as old as the hills. It's called midwifery,providing help from trained nurse-midwives for women giving birth.
Early on in the eastern mountain states - where many families could not afford, or even find, doctors - midwives were called "granny women." And in 1923, a sophisticated, well-educated woman got on a horse and rode deep into those hills in the coal country of Kentucky, surveying the need for obstetrical care and training women in modern midwifery.
Mary Breckinridge, who was the granddaughter of a U.S. vice president and the daughter of the nation's ambassador to Russia, had learned nursing in England. The Frontier Nursing Service that she set up in the poorest county in that state is still in business.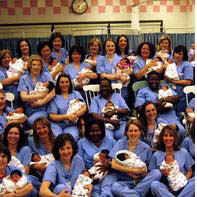 Since birthing is an age-old, natural process, midwives assist but do not manage labor with anesthesia. If any sort of trouble is anticipated, midwives work in tandem with physicians from the hospitals and clinics that are spread thinly throughout the remote hillsides.
In fact, in 1923, Mary Breckinridge rounded up the money to establish a full-service hospital in the tiny town of Hyden, Kentucky - population 200! Over time, the little building became a school of midwifery and family nursing. And a new, bigger hospital opened in town in 1975. It is named, quite naturally, Mary Breckinridge Hospital.
wobbly: inclined to shake as from weakness or defect(不稳定的)
as old as the hills:极古老的
midwife: a person trained to assist women in childbirth(助产士,接生婆)
in tandem with:同……合作
Nursing program gives immigrants path out of poverty
Broadcast clutter or interesting content?
Young Americans serve nation in successor of Roosevelt-era program
(Source: VOA 英语点津编辑)