The International Federation of the Red Cross announced Tuesday the results of a survey indicating that climate change is the top humanitarian concern of policy makers, worldwide. The organizational elements of the Red Cross hold their biennial internal summit this week in Nairobi - the first time the global gathering has been held in Africa.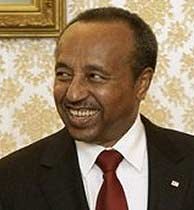 The Red Cross surveyed officials from the G20 nations, a grouping of the world's dominant economies from both the developed and developing worlds, to find out the broad humanitarian policies of the world's main powers.
In an interview with VOA, IFRC Secretary-General Bekele Geleta says that officials from both industrialized and emerging economies believe a warming planet will bring enormous humanitarian challenges in the coming decades.
"They believe that climate change contributes to aggravating disaster, aggravating poverty, aggravating vulnerability," said Geleta. "They believe that disasters are increasing and the task of the humanitarian world will be more complicated."
The policy officials also expressed concern over armed conflicts and the spread of deadly diseases.
The survey revealed the international community believes relief policies must adjust to focus more on crisis prevention.
But the G20 members also fear that raising the funds to meet these challenges will be a significant challenge, itself. The industrialized nations expressed a desire that emerging economies contribute more in aid funds and that national governments taker greater responsibility for leading relief efforts.
The Red Cross General Assembly meets every two years to approve organizational plans and budgets. The Council of Delegates follows, which combines the three separate Red Cross entities - the International Federation of Red Cross and Red Crescent Societies, the International Committee of the Red Cross and the National Red Cross and Red Crescent Societies.
Geleta says the delegates will discuss strengthening the organization's development programs to support its more traditional relief efforts. He lists the group's health promotion, water sanitation, community education and conflict resolution programs as areas that should receive a renewed focus, under this strategic shift.
"Essentially, what used to happen is that when there was a food security problem, we tended to raise resources and do the relief side, [with] not that much concentration on the recovery and the rehabilitation and on helping the community to re-build its life," said Geleta. "That has to change now."
Geleta is the first African to lead the IFRC. He says that, although this week's conference is global in scope, the humanitarian needs of the hosting continent will receive extra emphasis, including food insecurity, the expected impact of climate change on the region and the effects of the financial crisis.
The week's events will include a panel of African personalities who will be discussing the African leadership needed to solve the region's humanitarian crises.
Scientists report abnormal sea level rises off Western Australia
Survey: Arctic ice thinner than thought, melting fast
Republicans to delay US climate bill
African leaders meet to create unified climate stance
(Source: VOA 英语点津编辑)