这周日就是一年一度的父亲节了,人们在庆祝父亲节的时候,常忽略一个特殊的群体——单亲爸爸。父兼母职的他们有着非比寻常的辛劳和付出,实际上第一个父亲节就是为纪念一位单亲爸爸而设的。现在我们一起来盘点一下银幕上的那些经典的的单身爸爸形象吧!
Father's Day is almost here and it's time to celebrate those dedicated dads in our lives. While many devoted fathers love their kids unconditionally—taking them fishing, showing them how to shoot hoops and half-jokingly threatening potential boyfriends—others also fill the tough role of primary caregiver, be it as a single parent, divorced dad or widower. Over the years, a few movies have positively depicted these single parents as devoted dads who change diapers, sing their babies to sleep and even dress-up as 60-year-old women just to spend time with their kids. Check out our favorite single fathers from film who have all gone to great lengths for their little ones.
Three Men and a Baby 《三个奶爸一个娃》:三位奶爸
When bachelors Peter (the architect), Michael (the artist) and Jack (the actor) find a baby girl that was left at their front door, things get a little wacky. Jack is surprised (to say the least) when he finds out the child is his—the result of an affair with a co-star. The three men change their lifestyles completely to accommodate and properly care for little Mary. As this trio of dads add a nursery to their New York City bachelor pad, spend countless hours singing Mary to sleep and replace their six packs with baby food, they turn into great father-figures along the way.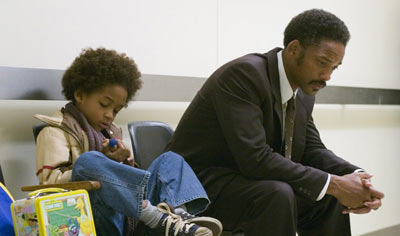 The Pursuit of Happyness 《当幸福来敲门》:克里斯·加德纳
Based on a true story, when struggling salesman Chris Gardner loses his job, his wife and all of his assets (including the house, bank account and credit cards), he becomes determined to find a job to support him and his son, Christopher, played by Smith's real-life son Jaden. The father-son duo experience homelessness and many other trials and tribulations together, but through Gardner's sheer willpower he manages to get his family-of-two back on track.
Finding Nemo 《海底总动员》:玛林
After losing his wife Coral and all but one of their babies to a barracuda, Marlin the clownfish becomes very protective of his remaining child, Nemo. When Nemo gets scooped up from the ocean by a scuba diver and plunked into a dentist office fish tank in Sydney, Australia, Marlin travels across the ocean, encountering many different obstacles all in order to find his missing son. The story of his devotion travels from sea to land, finally leading the father and son back together again.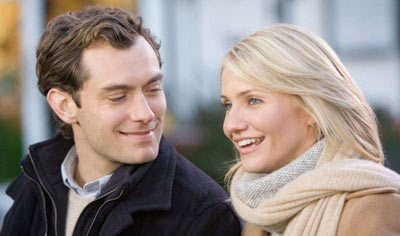 The Holiday 《恋爱假期》:格雷厄姆·辛普金斯
When heart-broken Amanda Woods, played by Cameron Diaz, decides to do a house swap with a woman in England, she meets one of our favorite single dads—Graham, played by the dashing Jude Law. The widowed father of two little girls revolves his life around his daughters' happiness, indulging them in everything from building a dreamy indoor fort to playing "Mr. Napkin Head" each night of the week. This dad won our hearts as much for his adorable parenting skills as for his disarming smile.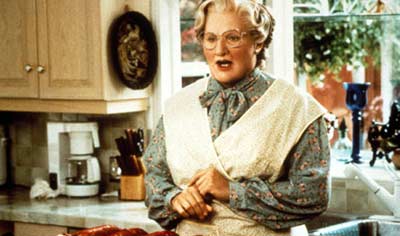 Mrs. Doubtfire  《窈窕奶爸》:丹尼·希拉德/道菲尔太太
It comes as no surprise that this father made our list for going above and beyond his fatherly duty. Daniel Hillard disguises himself as a 60-year-old widow from England so that he (or, shall we say, "she") can act as his own children's nanny at his ex-wife's house—an act of devotion like we've never seen. The task isn't easy and juggling panty hose, wigs and dentures is all part of what he endures to see his children. We say, "Do it like a lady!"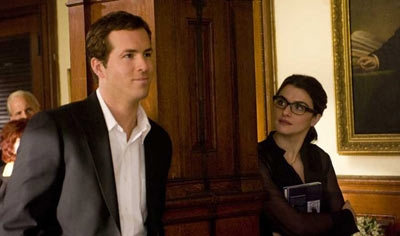 Definitely, Maybe 《确定地可能》:威尔·海斯
Will Hayes is in the middle of a divorce, an event that prompts his daughter Maya, (Abigail Breslin), to become curious about who her dad dated before he married her mom. In order to tone down his romantic past, Will tells her the story of three different women—never letting on which is her mother—and ends up teaching her that love isn't as easy as it sometimes seems. The experience brings this cute father-daughter pair closer as they discover things they never knew about each other.
In this film about love stories, Daniel plays a recent widower who has been left to care for his stepson, Sam. In addition to coping with the loss of his wife, he is also trying to teach his young son about the fickle ways of love. Daniel comforts Sam when he learns his school-crush, Joanna, is moving from England back to the United States, but together they devise a plan to catch Joanna at the airport so Sam can tell her his true feelings. Simultaneously, Daniel and his son begin to find love again.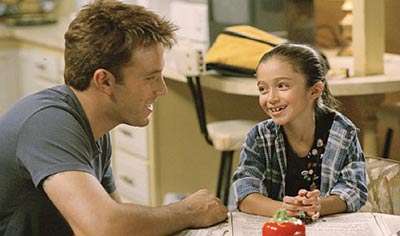 Jersey Girl  《新泽西爱未眠》:欧立
When Ollie tragically loses his wife during childbirth, he has no choice but to raise their daughter Gertie by himself. He decides to move from Manhattan to his father's house in New Jersey, and after a series of ups and downs, workaholic Ollie finally realizes that raising his daughter is more important than anything else. He endures challenging diaper changes, Gertie's colic and the loss of his job, but they both soon learn that they are the most important thing in each others' lives—and that nothing can ever come between them.
Indiana Jones and the Last Crusade  《夺宝奇兵3之圣战奇兵》:亨利·琼斯
Professor Henry Jones has a lot to learn about being a father. While his son Indiana did a fine job of growing into an accomplished professor and explorer, his dad always put work before his son. For Indy's latest adventure, he must rescue his dad and then help him find the Holy Grail. The two run into some trouble along the way, but both men soon discover that there is more to life than the wild dreams of discovery that they've been chasing.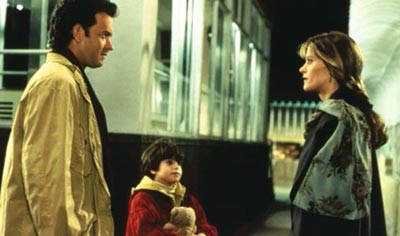 Sleepless in Seattle  《西雅图夜未眠》:山姆
Sam Baldwin is an architect who just lost his wife to cancer and recently moved to Seattle with his son, Jonah, to start a new life. Tired of watching his dad try to find love with the wrong women, Jonah shares their story on a talk radio show. Of course, his dad doesn't believe that Annie—a woman who contacts him after listening to the show—is the one for him, so Jonah takes matters into his own hands. Though Annie and Sam eventually meet each other, the more touching story is the bond between this devoted father and son.
相关阅读
(来源:womansday.com  编辑:崔旭燕)