The coming Oscars ceremony may be threatened by the ongoing writers' strike, but Chinese entertainment reporters and cineastes have one less reason to worry about it. This week, it was announced that all three Chinese language movies submitted for Best Foreign Language Picture consideration - from the Chinese mainland, Hong Kong and Taiwan - failed to get on the nine-nominee shortlist.
This may not say much about the quality of these films. Voting for a best artistic work is capricious at best because art, as beauty, is often in the eye of the beholder. Case in point: this year, many of the most promising movies - the Chinese submissions not included - were snubbed in this category.
We may not like to admit it, but we look towards Western confirmation for the excellence of Chinese films, or the lack of it. Chen Kaige did not become a "master" until his Farewell, My Concubine took the coveted Palme d'Or. Zhang Yimou did not secure his status until he was consistently lauded by the big three European awards.
Our lack of an aesthetic authority or standard of our own is the result of many factors: Our own prizes are often pretenders. They may be preceded by lavish stage productions, but the selection process is opaque and whatever yardsticks that can be detected smack of outdated mentalities. Our entertainment press rarely looks beyond the box-office champions, and our academic journals are laden with second-hand research at least 20 years out of sync with the times.
Most of all, we do not have the self-confidence to assert our own aesthetic standards when it comes to our own artistic work.
We Chinese have a saying: "A flower blossoms outside the wall, and its fragrance wafts into the courtyard." That means, you'll have to leverage outside forces to build your name inside. That is good when a genius is overlooked at home and trumpeted overseas. If you reverse the equation, things no longer look good.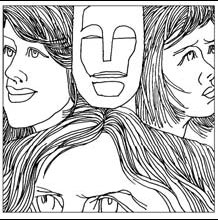 Cultural differences exist, even in this age of globalization. In the 1980s, a widely acclaimed Chinese movie, My Memory of Old Beijing aspired for an Oscar and failed to make the grade. Nobody in China lamented. The film had such a quintessential Chinese style that it was only natural that outsiders did not pick up the nuances. If we left the selection of the greatest Chinese fiction to Western experts, Dream of the Red Mansions would never fit the bill.
I'm not advertising a psychological balancing act by discounting the significance of Western accolades, an attitude many Chinese filmmakers have adopted in their frustration over their perceived neglect. What I'm saying is, we should know what is good Chinese art even when outsiders do not recognize it because we live in this country and live the aesthetic values espoused by these works.
One way to assert our cultural identity is to introduce to the outside world what is truly good and great in our literary and artistic canon, not what suits the current political winds. Familiarize opinion leaders such as media critics, academics, agents and impresarios with these works. Their attention has been drawn to those we tend to demonize. Beijing's 798 art community was almost demolished until it became a favorite destination for foreign visitors. And honestly, many of our official submissions to the Oscars are so mediocre that I wonder if those in charge of the selection process have any clue of what is universally considered high quality.
Do not get carried away when our traditional arts get respect. It is more important that they are understood and appreciated. Italian opera is performed all over the world - often by non-Italians; in comparison, Peking Opera is like museum art.
E-mail: raymondzhou@chinadaily.com.cn
(China Daily 01/19/2008 page4)