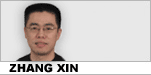 Reader question:
Please explain "long in the tooth" in this passage (IPhone appeal dims as Samsung shines, AP, July 30, 2012):
For a dose of smartphone envy, iPhone owners need to look no further than Samsung Electronics Co., the number-one maker of smartphones in the world. Its newest flagship phone, the Galaxy S III, is sleek and wafer-thin.
By comparison, the iPhone "is getting a bit long in the tooth," says Ramon Llamas, an analyst with research firm IDC.
My comments:
Have you heard of the saying "Do not look a gift horse in the mouth"?
That means that all gifts are free and valuable (thanks to the good will that's in the gesture) and, therefore, we as receivers of gifts should never be ungrateful by nitpicking the material value of them.
Hence the adage – never look a gift horse in the mouth. Literally, when we receive a horse as a gift, we should not look the horse in the mouth.
Why?
Lest we appear to be examining the teeth of the horse, that's why. To be exact, lest we see that the horse's teeth are long.
Which brings us to our topic today. You see, with horses as well as with men, as they age, their teeth grow longer.
Actually, as people grow older, their gums recede as well, which makes their teeth appear longer than before.
The long and short of it all is, if the horse has long teeth, it is an old horse – and therefore perhaps quite useless.
Hence the proverb not to look the gift horse in the mouth, lest you see and say it out loud that it is useless. To say it out loud is ungracious and ungrateful, of course. So, never even look for the material value of a gift and you'll be fine.
Besides, if the good will in the gesture of gift-giving is not enough for you, you probably don't deserve any gift in the first place.
Alright, let's get back to today's question involving the iPhone.
When the Apple smartphone is described as long in the tooth, the person who makes the assessment means to say that the iPhone is increasingly looking old and outdated – in terms design, screen size, etc. Its design and screen size, for example, have remained the same for years. Rivals such as Samsung in the meantime have churned out thinner smart phones with bigger screens, thus posing more of a threat to the iPhone.
I am not worried, though. Apple does not depend on me to make a profit either. I have never bought an iPhone, you see, and probably never will. So let Apple and its loyal customers worry about iPhone's future.
I'm only concerned with the phrase "long in the tooth", and that means someone or something is getting old and, perhaps, obsolete.
Here are media examples:
1. Health Minister Tony Clement unveiled a new website on Wednesday combining food and children's product recalls, with the aim of informing concerned consumers about potential safety problems.
"Recent events have called into question the safety of various products such as food for our families and toys that our children use," Clement said at an Ottawa news conference Wednesday.
The online database combines information from Health Canada and the Canadian Food Inspection Agency with information on recalls dating back to 1995.
Clement said consumers have expressed serious concerns about the skyrocketing number of recalls involving a range of products from organics to natural health products. He also noted Health Canada is continuing to review the recall and inspection process.
"The tools available to me are long in the tooth and, quite frankly, haven't been revised in decades and don't mirror the pace of globalization today," he said.
- Consumer worries spur new product-recall database, CBC News, October 24, 2007.
2. In second quarter results released on Monday, Einhorn's Cayman Islands-based Greenlight Capital Re reported a net loss of 98 cents a share or $36.1 million, marked by a souring of the company's investment portfolio. "During the second quarter of 2012, our investment portfolio gave back some of the gains we generated in the first quarter of the year," said Einhorn, in a statement released with earnings. The firm reported a $36.9 million loss on investments in the quarter, a turn from a $34.8 million profit in the first quarter.
"Equity markets in the U.S. and Europe are volatile, due to slowing economic growth and concerns about the sustainability of monetary and fiscal policies. Rising concern about sovereign debt, particularly in Europe, appears likely to limit further fiscal stimulus. Given the challenging macroeconomic environment, we intend, for the foreseeable future, to continue holding a significant position in gold and other macro hedges," said Greenlight Capital RE, in a Monday SEC filing that indicated the firm holds a 'conservative' 51% net long position.
In contrast, Paulson has been burned recently by a bullish stance on U.S. equities and a stronger performing gold bet that's recently looked long-in-the tooth. On July 26, NovaGold, a miner 13% owned by Paulson funds fell by 25%, after a joint venture with Barrick Gold ABX fell through. Other Paulson gold stocks like AngloGold Ashanti ANG have also struggled in 2012. Still, recent investor letters indicate that Paulson is also concerned by an escalating European debt spiral.
- Hedge Funds Getting Burned in Offshore Insurance, TheStreet.com, July 31, 2012.
3. Crane District students agree there's nothing good about drug use, a conviction that recently inspired three students to earn the state's top honors in an essay contest.
The 2010-11 Elks National Drug Awareness essay contest sponsored by the Benevolent and Protective Order of Elks challenged young writers with the prompt: "I've Better Things To Do Than Drugs."
Winning first place in Arizona was Alex Garcia, a 13-year-old student at Crane Middle School. Alex topped 150 competitors and now advances to the national judging level at the Elks headquarters in Chicago.
Alex earned a $50 check and a $500 savings bond from the Elks.
He said he was excited to be chosen for the honor and explained the inspiration behind his essay.
"I promised my mom I'd never use drugs. Some of my family has died by using drugs and I didn't want to end my life like that."
Alex told the Yuma Sun that he was approached once by a drug trafficker, but said he is determined to stay away from anybody involved with contraband.
He added that enjoys writing because it gives him the opportunity to express the thoughts he has inside. He credits his teacher, Tim Bowers, for teaching him how to write clearly. "He always pushes us to do our best."
Bowers said that knowing Phoenix-area students historically perform well at such competitions really motivated his students.
"I'm extremely proud our students won at the state level and that Alex is now moving on to the nationals. Drugs are a major problem in Yuma due to our proximity to the border."
Bowers added that an especially helpful tool for students was the website The Faces Of Meth, a slide show displaying the pictures of meth users before and after.
"It had a major impact on the kids when they saw the deterioration of drug users. The people were 25 but they looked like 75. They were long-in-the tooth and looked emaciated."
- Truth about drugs inspires state's top essay, YumaSun.com, May 13, 2010.
本文仅代表作者本人观点,与本网立场无关。欢迎大家讨论学术问题,尊重他人,禁止人身攻击和发布一切违反国家现行法律法规的内容。
About the author:
Zhang Xin is Trainer at chinadaily.com.cn. He has been with China Daily since 1988, when he graduated from Beijing Foreign Studies University. Write him at: zhangxin@chinadaily.com.cn, or raise a question for potential use in a future column.
相关阅读:
(作者张欣 中国日报网英语点津 编辑:陈丹妮)