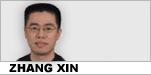 Reader question:
Please explain Lady Luck, as in this sentence: Trust your own ability, rather than relying on Lady Luck.
My comments:
In other words, rely on yourself rather than anybody else.
Lady Luck stands for good fortune, the chance of something good happening to you. Here, you're advised to work hard instead of giving everything over to chance.
Lest Lady Luck lose her patience with you.
Rod Stuwart, in his gravelly voice, once sang a nice song with the title Lady Luck:
    Lady Luck
    Ain't you the fickle kind
    Why are some folks lucky
    While the rest are tryin'
    You keep on playin'
    It's still a mystery
    You're laced with a touch of inconsistency
    So why don't you give us all a break
    Make us all rich healthy and fine
    Five months holidays and a four hour week
    And a horse that wins all the time
See? Lady Luck doesn't play favors – at least not the same favors, I'm sorry to say.
Like the wheel of fortune (an Indian concept), Lady Luck works, or rather plays without a care – at least not a particular care for you or I. Yet, people trust her to be there for them whenever they're in a position to win, such as when they play the national lottery or in the casino, hoping she'll lend them a hand.
When people pray to Lady Luck, it's the same as religious people praying to god or any superstitious person praying to the sky above. But, the important point, the only important point to note is, as Christians say, God only help those who help themselves. A similar idea is found in China, too, also since ancient times. Every once in a while some pious person wonders aloud why heaven doesn't protect him from hardship, danger and misfortune, given that every time he prays to heaven, he puts good food on the table. Every once in a while some particular wise person will explain to him that bribery doesn't work with the lord from thin air. Heaven, in fact, protects no one but those who are in tune with the Way of the Dao and therefore know how to utilize its power. This power is inexhaustible and free and but must be utilized effortlessly. That's how the Way works. Can't force it.
God or heaven or Lady Luck, in short, are all neutral. As it is with the Roman personification of luck Fortuna or the Greek goddess of fortune Tyche, Lady Luck brings both good fortune and bad. In fact, no deity or heavenly figure has any particular intention to work for or against you.
Indeed, it beggars the question, who do you think you are?
See? Therefore in the end it's all you. Do what you have to do and accept what happens willingly – because you ARE your luck. No point looking elsewhere.
Or, as it is more likely the case with most people, don't do what you're supposed to do and lament over what happens to you next, not knowing that you deserve your luck. You do. Just on the account of the very fact that you give yourself over to chance, you do.
As an expression, by the way, Lady Luck is a relatively new invention. Lady Luck is said to have been popularized in the 1930s in the casino. Some gamblers, you see, sometimes bring women to watch them play. When they win, they are often polite enough to attribute their good luck to their lady standing by. Hence, luck is personified as a lady instead of a lad.
Don't take her too seriously, though. As Rod Stuwart sings, like any good woman (or lad for that matter), Lady Luck can turn real inconsistent, and fickle.
Here are media examples:
1. Mary Poppins said it first, to Michael and Jane in the nursery: "In every job that must be done there is an element of fun. You find the fun and—snap!—the job's a game!" Enterprising college students are building businesses everywhere: either by taking over the world Zuckerberg-style or simply promising to deliver late-night noshes direct to your dorm room. Now, a couple of lads, formerly of the University of Pennsylvania and New York University, after much head-scratching and experimentation, have hit upon the element of fun in higher education—such tedium!—and invented a Web site, Ultrinsic.com, which allows students to bet on their own college grades. Snap! Scholarship's a game.
Many of us received allowances as children, and often for things that should have been ends in and of themselves. One young girl I knew was even paid to smile when she was woken up in the morning and given cash when she was polite to guests. Ultrinsic exploits such mercenary training. "Do you like getting good grades?" asks the site. "The right amount of cash should provide you with the needed motivation to pull all-nighters and stay awake during the lectures of your most boring professors." The impetus? The good old green stuff. The grades? A side benefit. The wisdom gained? Not even mentioned.
To set the odds, the site, which is set to spread to thirty-six universities this year, including Harvard and Princeton, relies on an algorithm that takes into account the difficulty of the class and topic, and the student's previous school records. The student can place a wager, betting that he'll receive a better grade, or gamble that he'll fail through sinister-sounding "grade insurance." The idea has raised red flags, with some critics claiming that, though Ultrinsic may motivate, it makes the desire to learn anything but intrinsic. In fact, the strange hybrid name derives its eww-inducing prefix from "ulterior motive"—never mind that ulterior motives usually include an intent to deceive and manipulate. We're into money here, not meaning.
Is it even legal? Online gambling, after all, is not. But, according to the site's C.E.O., Steven Wolf, Ultrinsic doesn't count as gambling because of the element of skill. "The students have one hundred percent control over it, over how they do," said Wolf. "Other people's stuff you bet on—your own stuff you invest in."
Okay, so maybe one hundred per cent is an overstatement—natural intelligence and professorial whims should be taken into account—and perhaps it isn't much of an investment if you don't get any returns—the house, after all, sets the odds, and the house wants to win. Still, he has a point, and his point takes much of the pleasure out of the thing. Part of the titillating fear of betting is giving yourself over to chance, to lady luck (or, if you prefer, fate, the thrill of the three sisters). Betting on your grades ignores your own role in getting them. If you do it right, the game is rigged. But if you're smart, you also know that no money-making venture would allow you that liberty.
- Earning an A the Gambler's Way, NewYorker.com, August 27, 2010.
2. An ancient Roman dramatist notably said: "Luck is what happens when preparation meets opportunity."
Well, Ford Motor Co. could be really lucky this summer.
First, Ford's Asian competitors are likely to see vehicle inventories tighten this summer from the supply chain problems stemming from the March earthquake in Japan.
Now, factor in rapidly rising U.S. gasoline prices that are pumping up demand for small, fuel-efficient cars -- again, cars that Asian automakers are likely to have in short supply.
And Ford is prepared. It redesigned the Focus compact and launched it this spring. The Focus comes on the heels of the all-new Fiesta subcompact, which Ford launched last summer. Both cars can earn up to 40 mpg highway.
All of these conditions seem to indicate the stars are aligning for Ford.
In fact, some analysts believe among all the U.S. automakers, Ford stands to benefit most from the Japan quake through improved pricing, as opposed to volume, since Ford itself is running on tight inventories of the small cars.
If Ford plays its cards right, keeps churning out just enough Focus and Fiesta cars to meet demand and shun incentives, watch for a wink from Lady Luck.
- Lady Luck seems to be smiling on Ford, AutoNews.com, May 4, 2011.
3. Three wins from their final five games, the manager Roberto Martínez believes, will be sufficient for Wigan Athletic to pull off their now customary feat of avoiding relegation by the skin of their teeth. Given the last of those games is against Aston Villa, after Saturday's results the team closest to the Latics in the table, he may be right. The question is whether they will pick up the two other wins Martínez reckons will leave their fate resting on that final day showdown.
If they play as well as he maintained they did in both this game and in their previous match against Manchester City, Martínez thinks they have every chance. And to be sure for long periods, including most of the second half, his players had West Ham chasing shadows. What they failed to do, however, was convert their extraordinary share of possession into the thing that matters most.
Accepting they were being outplayed, West Ham devoted their considerable energies to defending, enjoyed a decent slice of luck when Wigan allowed Matt Jarvis's low cross to curl across their six-yard box and into the far corner of the net, and with 10 minutes remaining made the game safe when Kevin Nolan scored on the break. Job well done, shrugged their manager, Sam Allardyce, who indicated he would sign a new contract now his side are effectively safe from relegation.
Spurs at home, West Brom away and Swansea at home are Wigan's next three fixtures, with the minor distraction of an FA Cup final against Manchester City then coming before a trip to play Arsenal at the Emirates. "At this stage of the season you can look too far ahead and lose concentration on the day to day," said Martínez. "It is a real shame we have nothing to show for our last two performances, because they have been as good as they can get really."
Yet they scored in neither game and lost both. In that context, the Spaniard was asked, what makes him so confident that this will be, as he put it, the most memorable season in Wigan Athletic's history?
"Because the players are in a great moment," he replied. "It would be different if you looked at the squad and didn't see how it was going to win football games, but the squad is ready to finish the season really, really strong.
"Lady Luck hasn't been with us in the last couple of games, but if we carry on playing like this Lady Luck will get very close to us. What does worry me is we could lose bodies in the squad, Antolín [Alcaraz] coming off [with a soft tissue injury after 15 minutes] was a real blow because we prepared the game in a certain manner, then all of a sudden we lose him and I do feel the first goal would never have happened if Antolín is on the pitch.
"Those are the key moments when you need to be a little bit lucky, but if we keep working as hard as we did in the second half, the luck will come."
- Roberto Martínez looks to Lady Luck after Wigan suffer at West Ham, Guardian.co.uk, April 21, 2013.
本文仅代表作者本人观点,与本网立场无关。欢迎大家讨论学术问题,尊重他人,禁止人身攻击和发布一切违反国家现行法律法规的内容。
About the author:
Zhang Xin is Trainer at chinadaily.com.cn. He has been with China Daily since 1988, when he graduated from Beijing Foreign Studies University. Write him at: zhangxin@chinadaily.com.cn, or raise a question for potential use in a future column.
相关阅读:
(作者张欣 中国日报网英语点津 编辑:陈丹妮)