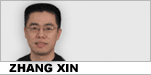 Reader question:
Please explain "cash cow", as in this sentence: "The car parking slots in the street are being treated as a cash cow."
My comments:
This means the people who run and manage car parking spaces in the street are making a steady stream of income from them, as if they were cows that produce cash (money) on a daily basis.
Cows that produce cash?
Not directly, of course. They are metaphorically speaking milking cash out of these parking spaces as if they were cows.
The cows produce milk, which is freshly sold and earns the farmer ready cash everyday. These cows provide not only meat for the farmer but an additional amount of milk to be sold for cash every day. Hence, like the golden goose, it's considered doubly valuable. And like the golden goose which lays golden eggs, you don't want to kill or hurt your cash cow because you want it to continue to bring in an income on a daily basis.
In other words, you want to maintain the cash flow. You want to keep that stream of income. Stream of income, as in streams of milk, are an unbroken flow, hence the analogy.
All of this means, of course, that perhaps the parking slots in the streets of Beijing occupying what used to be bicycle lanes are going to stay. They're not going to go away because they're important to people who run and manage them. They provide a steady stream of income to them – I don't even know who they are as the city never publishes facts regarding these – and they are going to keep them.
In fact, they're probably going to draw the lines on more streets, making life even more difficult for the cycler and pedestrian.
And the situation is going to get worse before it gets better, if it gets better, ever. When they're money driven, you see, matters often become unreasonable and difficult to argue, for or against, just as the parking fares themselves can be unreasonably exorbitant.
However, for now, let's be satisfied with "cash cow" itself and be happy that we've got another useful expression under our belt.
And here are media examples of "cash cow":
1. HIGHWAYS chiefs in Herts have failed to hit a deadline set by roads minister and Hemel Hempstead MP Mike Penning to publish data about speed cameras.
Herts County Council was told to reveal accident and prosecution rates at camera spots to show which are reducing crashes and which are merely making money.
So far 75 authorities across the country have published the information but another 75 failed to do so by last week's deadline.
Mr Penning said: "Herts is one of the ones that haven't. I've said publish by the end of September otherwise I will be out there saying: 'Why aren't you being honest with motorists about what's going on?'"
The minister said the data collected so far showed the majority of cameras were 'cash cows'.
"At the moment it looks like the largest group is where there were no accidents before the cameras have been installed and there's still no accidents but there are lots of fines," Mr Penning said.
"Motorists have felt that cameras have been used as cash cows and the evidence is out that they have been right.
"This is the next stage in stopping the war against the motorist."
The MP said he was aware of one camera at Queensway in Hemel Hempstead that had caused rather than prevented accidents. "I've seen accidents where people pull out of Allandale and collide with cars accelerating away from the camera," he said.
- 'Most speed cameras are cash cows' says MP, HemelToday.co.uk, September 3, 2011.
2. Retailers braced for the possibility of yet another rise in business rates have urged the Government to stop using crumbling High Streets as a 'cash cow'.
Business rates have shot up by a total of more than ten per cent over the past two years and another decision is looming this autumn over the next likely increase.
Groups representing the retail sector and their suppliers are rallying to Financial Mail's campaign calling on Ministers to cap or freeze the rate rise.
They argue that the increases so far have contributed to the decline of the High Street as more people shop online. About 15 per cent of shops are now empty.
The Government's review of the situation, under television shopping guru Mary Portas, has been heavily criticised as inadequate.
A spokesman for the British Independent Retailers Association said: 'Shops are suffering badly from the inequalities that the Government has built into the tax system.
'The Government tells us that the world has changed and that retail must change with it, but the Government itself is not changing with the times. Retail is treated as a cash cow.'
- Retailers urge Government to stop using crumbling High Streets as a 'cash cow', ThisIsMoney.co.uk, July 7, 2012.
3. Federal officials swooped in to rescue mortgage finance giants Fannie Mae and Freddie Mac in 2008 with the largest of all the financial crisis bailouts — a combined $187.5 billion — because they were considered too big to fail.
Now, despite bipartisan support to shut them down, Fannie and Freddie may prove to be too profitable to close.
Fannie and Freddie play a vital role in the mortgage market by purchasing or guaranteeing more than 6 in 10 new loans. And the housing market's recovery has reversed the finances of the once-private companies, now wards of the U.S. government.
Fannie and Freddie are not only making money but also sending huge dividend checks to the Treasury — a combined $39 billion this week for their latest quarterly payment — and some are wondering why they should be put out of business.
"We're a country that's running huge deficits, and here are two government entities that are going to produce somewhere in the neighborhood of $40 billion to $50 billion a year for the government," said Guy Cecala, publisher of Inside Mortgage Finance Publications, which produces industry newsletters. "Can we really afford to kill off cash cows?"
- Fannie Mae & Freddie Mac Are Cash Cows For U.S. Taxpayers, LATimes.com, January 02, 2014.
本文仅代表作者本人观点,与本网立场无关。欢迎大家讨论学术问题,尊重他人,禁止人身攻击和发布一切违反国家现行法律法规的内容。
About the author:
Zhang Xin is Trainer at chinadaily.com.cn. He has been with China Daily since 1988, when he graduated from Beijing Foreign Studies University. Write him at: zhangxin@chinadaily.com.cn, or raise a question for potential use in a future column.
相关阅读:
Kicking the can down the road?
(作者张欣 中国日报网英语点津 编辑:陈丹妮)