据彭博新闻社对全球六大洲用户进行的调查显示,2月份的彭博专业人士全球信心指数从1月的8.7下降到8.5。这一指数低于50意味着悲观者人数多于乐观者。数据显示,2月份,美国对本国的经济信心指数从9.5下降到8.6,拉丁美洲的信心指数从16.1跌落至10.4,西欧的指数从8.4上升到9.1,亚洲由8.2升至11.6。专家指出,消费者对就业前景感到担忧,就算更多的财政刺激计划也不容易让经济摆脱困境,人们认为经济衰退将会持续。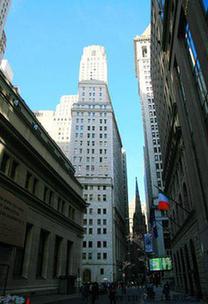 Confidence in the world economy waned in February as stimulus packages were slow to revive growth and unemployment climbed, a survey of Bloomberg users on six continents showed.
Confidence in the world economy waned in February as stimulus packages were slow to revive growth and unemployment climbed, a survey of Bloomberg users on six continents showed.
The Bloomberg Professional Global Confidence Index fell to 8.5 from 8.7 in January. A reading below 50 means pessimists outnumber optimists. Sentiment about Latin America deteriorated the most, while respondents in Asia were the least pessimistic about their region, the year-old survey showed.
Advanced economies are already in a depression and government spending alone won't succeed in dragging the global economy out of its mire, according to International Monetary Fund Managing Director Dominique Strauss-Kahn. Central bank officials say transmission channels for their policy actions are still clogged, delaying the effect of interest-rate cuts.
"People are coming to the recognition that even with additional government spending it's not going to be easy," said John Silvia, chief economist at Wachovia Corp. in Charlotte, North Carolina, who regularly participates in the survey. "They're thinking this recession is going to persist."
A measure of US participants' confidence in the world's largest economy dropped to 8.6 from 9.5, the survey showed. Sentiment declined in most other markets, with the index for Mexico plunging to 7.8 from 17.9. The gauge for Western Europe rose to 9.1 from 8.4.
The survey of more than 3,060 Bloomberg users was conducted between Feb 2 and Feb. 6. Since the January survey, the IMF lowered its 2009 global growth forecast to the weakest in the postwar period.
Confidence worsened in the US as concern grew that the recession will be longer and deeper than was anticipated at the start of the year, the survey showed. President Barack Obama is pushing to enact a stimulus plan as companies including General Electric Co and Wal-Mart Stores Inc cut jobs.
Employers cut 598,000 jobs from US payrolls in January and the unemployment rate reached 7.6 percent, the highest level since 1992, government figures showed last week. The job losses of 3.57 million since the US recession began in December 2007 marks the nation's biggest employment slump of any economic contraction in the post World War II era.
"The jobs situation has really upset a lot of people," Silvia said. "Consumers aren't going to turn around and spend" all the money they may get from tax cuts under the stimulus plan.
Latin America
In Latin America, confidence plunged to 10.4 in February from 16.1 percent last month as the global crisis spread beyond commodity exports.
Brazil, the region's biggest economy, lost a record 655,000 jobs in December as companies slashed production by the most in at least 17 years. Mexico, which depends on the US to buy 80 percent of its exports, may enter a recession this year for the first time since 2001, the central bank said Jan 27.
With credit having shrunk, and five of the region's seven currencies down by more than 10 percent since September, Morgan Stanley expects economic growth in the region to contract 0.4 percent this year and the jobless rate may rise for the first time since 2003, according to the United Nations.
"Domestic demand has also lost momentum and now is contracting very fast," said Rodrigo Valdes, chief Latin American economist for Barclays Capital. "That's caught many people by surprise."
German survey respondents were among the few groups that were less pessimistic. The index for Germany rose to 14 from 13.2.
German business confidence unexpectedly climbed for the first time in eight months in January after the government doubled its economic stimulus package, Ifo data show.
Respondents in Western Europe still expect short-term and central bank interest rates to fall further, the survey showed.
The European Central Bank kept interest rates unchanged last week after cutting its main refinancing rate by a total of 225 basis points since early October to 2 percent.
(Agencies)
(英语点津 Helen 编辑)