Falling into place 水到渠成
中国日报网 2018-09-25 11:03
Reader question:
Please explain "fall into place" in this paragraph (LeBron 'humbled' to join Lakers, expects 'something special', Associated Press, September 24, 2018):
"There's going to be good times. There's going to be bad times. That's what happens when a team is new. But if we continue to work the process and we continue to sacrifice for one another and put in the commitment and the time to being great, everything else will fall into place."

My comments:
That's LeBron, LeBron James that is, speaking about his new team, the Los Angeles Lakers. He's a super star of the National Basketball Association, the North American basketball league. This upcoming season will be the first year in which he plays in Los Angeles, having left his hometown team of Cleveland Cavaliers in summer. Here, LeBron talks about how he and his new teammates can put the pieces together and make the whole enterprise work.
By saying that if he and his new teammates do certain things, like "sacrifice for one another and put in the commitment and time to being great", then everything will work out ("fall into place"), he's practically likening this process to completing a jigsaw puzzle.
A jigsaw puzzle, you see, consists of a lot of small and irregularly cut pieces that are to be fitted together to form a picture. If you've ever played this game, you understand perfectly how it works. In the beginning, it's kind of more difficult because you haven't got a clue where to begin and whether you've going to be successful or not. By being patient and slowly beginning somewhere, however, you'll find that the game actually becomes easier later on, when it becomes kind of obvious how and where some pieces fit.
Nearing the end, some pieces fall into place naturally, without great effort. And when all pieces fall into place, that is, fall into their rightful places, the whole picture becomes clear and coherent.
In other words, the jigsaw puzzle is solved – and you, the player, will feel happy and satisfied for completing the task.
Hence, by analogy, when people say things fall into place, they mean to say that when separate elements come together, a coherent whole picture will come into form, or shape. And when the picture comes into form, the whole thing becomes clear. Everything begins to make sense.
In other words, something has happened in a satisfactory way, without problems.
In our example, when everything falls into place for LeBron and co, you can be sure of all of the above. In other words, everybody finds his role and plays it to perfection. The team plays well. Everybody will be happy and satisfied.
And King James, as LeBron is known, may even end up winning another championship.
And last but not least, leaving for La La Land, will make sense for some of his doubters, especially those fans back home in Cleveland.
All right, no more ado. Let's read a few more media examples for a better understanding of the idea of something falling into place:

1. The jobs debate has kept economists busy. Their estimates of how many jobs are being created in India vary wildly. Consider the most recent disagreement. Surjit Bhalla of The Observatory Group estimates that 15 million jobs were created in fiscal year 2017. Mahesh Vyas of the Centre for Monitoring Indian Economy believes the number is barely a tenth of that. Their exchange should be seen against the wider debate on whether India has been growing without generating enough jobs for a young population.
Indian labour market data is devilishly difficult to analyse. There are several reasons why this is so. First, a large part of the labour force is in the informal sector, where information is very difficult to collect on a monthly basis. Second, sample survey data is often confusing because of the withdrawal of women from the labour force over the past 15 years. Third, employment numbers for the young need to be handled with care since more children are staying back in college rather than seeking work. Fourth, the formalization of the Indian economy means that there are profound structural shifts taking place in the composition of the labour force.
The decision by the government to release payroll data last week—based on the number of accounts in key social security schemes such as the Employees' Provident Fund Organization, the National Pension Scheme and the Employees' State Insurance Corporation—is thus welcome. Economists Soumya Kanti Ghosh of the State Bank of India and Pulak Ghosh of the Indian Institute of Management, Bangalore have been pioneers in this work, and their paper had also sparked off heated debate. Such payroll data could eventually give us a good idea about job creation in the Indian economy.
The new data series needs to be handled with care. It tracks the growth in payrolls rather than actual job creation, as even its proponents warn. It needs to be seasonally adjusted. More data points are needed. Payrolls give us some sense of what is happening in organized sector enterprises, but it is possible that job growth there could be balanced by job losses in the unorganized parts of the economy (it is interesting that economists on both sides of the argument accept that the role of the formal economy is growing rapidly).
However, there is little doubt that the release of monthly payroll data is a big step in the right direction. The NITI Aayog task force on improving employment data had said in its report last year that there are four primary sources of employment data—household surveys, enterprise surveys, administrative data and data from government schemes. The release of payroll data last week deals with the third of these four possibilities. There is now an urgent need to improve capabilities in the other three. Existing data sets such as the Employment-Unemployment Survey conducted by the National Sample Survey Office or the Quarterly Employment Survey of the Labour Bureau are riddled with problems. In a recent interview with television channel CNBC TV 18, former chief statistician T.C.A. Anant said that the other missing elements will begin to fall into place later in the year, especially information about employees working in enterprises covered by social security laws.
- The difficulty of making sense of Indian jobs data, LiveMint.com, May 1, 2018.

2. During an interview about his upcoming movie The Battleship Island, Song Joong Ki answered some questions on his upcoming marriage with his Descendants of the Sun co-star Song He Kyo. Since most Hallyu stars marry at an older age, Song Joong Ki was asked about his decision to tie the knot at a young age. The actor showed no hesitation in answering the question.
"I definitely have to get married at some point, and I just think some things are more important than popularity. The biggest reason is because it's Song Hye Kyo. Since it's Song Hye Kyo, I figured it'd be great to spend the rest of my life with her."
In addition to his heartwarming response, the actor added he was not planning of marrying late. According to him, "Things really fell into place."
- Song Joong Ki On Why He Is Getting Married Early: 'Because It's Song He Kyo', Inquisitr.com July 25, 2017.

3. Neither US President Donald Trump nor Prime Minister Benjamin Netanyahu will be forced from office in the immediate future.
But as their legal troubles heat up, the question arises: Whose seat may be in jeopardy sooner?
There's no question that Trump took a hit on Tuesday with the conviction of his former campaign manager Paul Manafort and with his personal lawyer Michael Cohen implicating him as a co-conspirator to cover up alleged marital affairs – including by violating campaign financing laws.
These body blows fell into place as the US Office of Special Counsel investigation is at an advanced stage. All of this, plus the fact that several former Trump officials have already been convicted, could suggest that Trump is in more imminent danger of losing power.
But this would ignore the crucial legal differences between Israel and the US.
The US presidency is conceptually built on the idea of a reduced kingship. In that way, the president has several independent powers – including, crucially, the power to pardon – that the Israeli prime minister does not have.
In Israel, the president, who otherwise is mostly a figurehead, has the extraordinary power to pardon.
In that light, the legal obstacle to trying to prosecute Trump is that the majority view holds a sitting president cannot be indicted while in office. How can you prosecute the official who holds the power to pardon?
There is a minority group of legal scholars who contest this, but overall it likely means that to prosecute a sitting president, he must first be impeached.
Only a vote by both houses of Congress, including a two-thirds vote in the Senate, can lead to impeaching a president, and the grounds are "treason, bribery or other high crimes and misdemeanors."
Even if all political parties were totally objective – and no party is going to help impeach a president from its side unless it feels there is no choice – it is far from clear whether the Cohen campaign finance allegations against Trump would reach that high standard.
- THE PROBES OF NETANYAHU AND TRUMP: WHO MIGHT BE FIRST TO GO? JPost.com, August 23, 2018.
本文仅代表作者本人观点,与本网立场无关。欢迎大家讨论学术问题,尊重他人,禁止人身攻击和发布一切违反国家现行法律法规的内容。
About the author: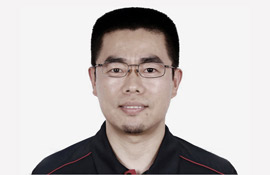 Zhang Xin is Trainer at chinadaily.com.cn. He has been with China Daily since 1988, when he graduated from Beijing Foreign Studies University. Write him at: zhangxin@chinadaily.com.cn, or raise a question for potential use in a future column.
(作者:张欣 编辑:丹妮)
中国日报网英语点津版权说明:凡注明来源为"中国日报网英语点津:XXX(署名)"的原创作品,除与中国日报网签署英语点津内容授权协议的网站外,其他任何网站或单位未经允许不得非法盗链、转载和使用,违者必究。如需使用,请与010-84883561联系;凡本网注明"来源:XXX(非英语点津)"的作品,均转载自其它媒体,目的在于传播更多信息,其他媒体如需转载,请与稿件来源方联系,如产生任何问题与本网无关;本网所发布的歌曲、电影片段,版权归原作者所有,仅供学习与研究,如果侵权,请提供版权证明,以便尽快删除。