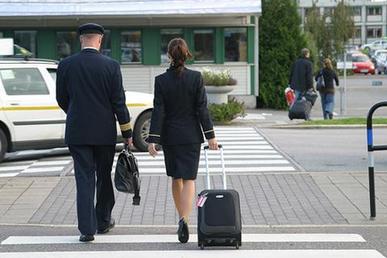 A number of US airlines are in financial trouble. Several have merged or will do so soon.
Just about all of them are charging fees for checked bags, and selling, rather than giving away, whatever food is offered onboard.
And many are turning to in-flight sales pitches to raise money.
On a recent flight, we heard an attendant make a cabin announcement asking passengers to consider signing up for a Bank of America credit card.
Where could this lead?
"Uh, this is Captain Bigley from the flight deck. Welcome aboard Cash-Strapped Airlines flight 241. And speaking of two-for-one, a reminder that you can stay two nights at Happy Inn Motels across America for the price of one. Our destination is Denver, where the folks at Reliable Rent-a-Car are waiting to serve you. So sit back in your seats by Ferndale Furniture, purchase a couple of Frosty-Up Sodas, and enjoy your flight. When we reach our cruising altitude, the flight attendants will be by, selling Cash-Strapped Airlines' Scratch-off Lottery tickets."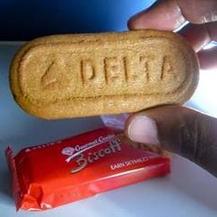 "And good morning from your cabin crew. I'm Debbie, your sales manager. You'll notice we're all wearing fashions by Franco Bistelli, on sale this week only. We'll be passing through the cabin with coupons good for a free drink at Freddy's Lounge in Denver. And if you need some extra cash, a friendly loan officer from First Second Bank - "where we take your money with a smile" - will be on hand back in Coach to assist you. And check under your seats, where 10 lucky passengers will find vouchers good for 20-percent off your next purchase of perfumes by Pierre of Paris."
On-board movie channels are already peppered with commercials. And we've seen advertisements on passenger tray tables. Can entire airplanes, plastered with beer ads, be far behind?
Turtles invade New York airport, delaying flights
Volcanic ash delays more flights
Airlines need to buck up service levels
Obama: 'Systemic failure' permitted foiled airline attack
(来源:VOA 编辑:Rosy)