Beijing has reiterated China's sovereignty over the Diaoyu Islands on Tuesday, following thegovernor of Tokyo's sudden announcement of a plan to buy part of the islands.
Shintaro Ishihara, Tokyo's governor, said in Washington on Monday that his city prefecture isnegotiating with the so-called "owner" of the islands, with the aim of "buying them by the end of this year", Kyodo News Agency reported.
Ishihara said in a speech to the conservative Heritage Foundation that he had begun negotiations to purchase three islets of the Diaoyu Islands, which Ishihara claimed are "owned by a Japanese family".
The Diaoyu Islands and its affiliated islets have been China's territory since ancient times, and China has undisputable sovereignty over the islands, Chinese Foreign Ministry spokesman Liu Weimin told reporters on Tuesday.
"Any unilateral action taken by the Japanese side over the Diaoyu Islands and its affiliated islets is illegal and invalid, and will not change the fact that these islands belong to China," Liu said.
But Japan's government also seems to have been taken by surprise by the governor's remarks.
The relevant prefectural department in Tokyo said they "had not received a detailed request from Ishihara so far".
Japan's Jiji Press News Agency also warned that the remarks would "give rise to a new round of frictions between both countries".
Tokyo's disputes with Beijing over the sovereignty of the Diaoyu Islands have given rise to frequent friction between the two countries and have cast a shadow over bilateral relations. Japan has repeatedly taken measures since the 1990s aimed at putting the Diaoyu Islands under its control.
Ishihara, elected for a fourth term as governor a year ago, was described as an "outspoken and hawkish" politician by Japanese media.
This year marks the 40th anniversary of the normalization of China-Japan diplomatic relations.
Questions
1. What is the name of Tokyo's governor?
2. What reason did Ishihara give for wanting to purchase the three islets?
3. What does this year mark?
Answers
1. Shintaro Ishihara
2. He claimed they were owned by a Japanese family.
3. The normalization of China-Japan diplomatic relations.
(中国日报网英语点津 Julie 编辑)

About the broadcaster: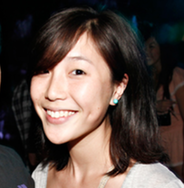 Emily Cheng is an editor at China Daily. She was born in Sydney, Australia and graduated from the University of Sydney with a degree in Media, English Literature and Politics. She has worked in the media industry since starting university and this is the third time she has settled abroad - she interned with a magazine in Hong Kong 2007 and studied at the University of Leeds in 2009.