Agence France-Presse and news websites The Huffington Post and Politico each won their first Pulitzer Prizes on Monday as the prestigious journalism awards highlighted global issues and online reporting.
The New York Times won two Pulitzers. The committee notably did not make awards for editorial writing or fiction in a year which saw Web journalism mark further gains.
AFP's Massoud Hossaini won the award for breaking news photography "for his heartbreaking image of a girl crying in fear after a suicide bomber's attack at a crowded shrine in Kabul", the committee announced.
His AFP photograph published on December 7 shows young Tarana Akbari screaming after a suicide bomber detonated a bomb in a crowd at the Abul Fazel Shrine in Kabul on December 6.
Sig Gissler, the Pulitzer administrator, called the AFP picture "one single riveting photograph", and "a picture you will long remember".
AFP chief executive Emmanuel Hoog said the committee "has honored one of our bravest and best photojournalists, Massoud Hossaini, and the award is recognition of AFP's insistence on quality and commitment across the range of journalistic pursuits".
Hossaini, who is based in Kabul, said he was "shocked and happy" to receive the news.
The image brings back such painful memories that he now avoids it, he said. "I don't look at it any more because my heart beats faster and it brings back the emotions of that day."
The Pulitzers, which date back to 1917, began allowing online-only publications to compete three years ago.
David Wood of The Huffington Post won the national reporting prize "for his riveting exploration of the physical and emotional challenges "facing American soldiers wounded in Iraq and Afghanistan, the committee said.
Politico's Matt Wuerker won the award for editorial cartooning, satirizing the partisan conflict in Washington in 2011.
The public service award went to The Philadelphia Inquirer "for its exploration of pervasive violence in the city's schools".
The prize for breaking news went to the staff of the Tuscaloosa News for the Alabama paper's coverage, using real-time updates, to help locate missing people after a deadly tornado, which forced the newspaper to publish at another site.
The AP was recognized for reporting on the New York Police Department's clandestine spying program, which monitored daily life in Muslim communities.
The Pulitzer Board, made up of journalists from around the country and representatives of Columbia University, also bestows awards for literature, drama and music.
(中国日报网英语点津 Julie 编辑)
About the broadcaster: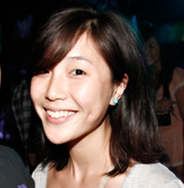 Emily Cheng is an editor at China Daily. She was born in Sydney, Australia and graduated from the University of Sydney with a degree in Media, English Literature and Politics. She has worked in the media industry since starting university and this is the third time she has settled abroad - she interned with a magazine in Hong Kong 2007 and studied at the University of Leeds in 2009.