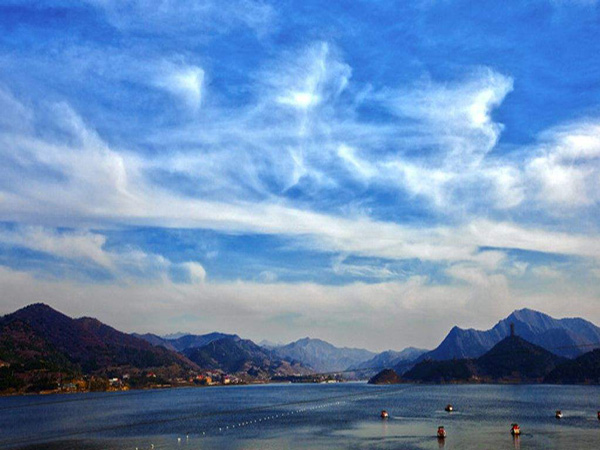 By James Healy
It was my good fortune recently to travel to Beijing's far-flung Pinggu district, where I was greeted by strikingly blue skies and white, cotton-puff clouds.
An extraordinary feast of Yangtze fat-head fish cooked over a wood fire awaited me, but that was merely icing on the cake.
I went to Pinggu, about an hour's drive from my home in Chaoyang district, specifically to consult with Liu Ming, a fortune teller in his 80s who, though deprived of sight, is known for his insights.
Only once before have I consulted a seer, and that episode increased my respect for the mysteries of the universe. I came across the clairvoyant by chance as she was seated in a lighted booth on a dark, remote hillside at a Halloween pumpkin patch in my US hometown. She told me I would soon travel to a faraway land and, in fact, three months later I was offered a job in Beijing.
In Pinggu, my Chinese friends and I arrived at Liu's home after passing through a gate that creaked eerily as it swung in the breeze.
The seer sat cross-legged atop a raised brick platform on which bedding was neatly stacked. The furrows of his forehead and wrinkles on his face were bathed in brilliant sunlight that streamed through open curtains.
Pausing occasionally as he coughed and leaned forward to use a plastic bucket as a spittoon, he asked my friend Anne, a Beijing native, to tell him her full name as well as the date and time of her birth.
He then conducted what seemed to be a conversation, a give-and-take with an ethereal accomplice, whispering and pondering and sometimes counting on his fingers.
With a rising pitch, Liu then issued a lengthy pronouncement, punctuated by ironic grins, before it was my turn to sit before the seer.
I learned that my prospects would be better if I stayed longer in China rather than returning to the United States, and that I had been born at a time of day that attracted bad luck.
What struck me, though, was Liu's reference to two serious accidents in my past and a third that loomed this year, unless I followed his prescription - the nature of which indicated he was aware of the sort of accidents I'd had.
My prescription, admittedly involving a heavy dose of superstition, called for a special formula painted on red paper and placed in an envelope, which I was then to toss into a busy intersection at 6 pm.
My two accidents were terrible crashes that should have taken my life. One involved an airborne car rolling several times down an embankment, which flattened the car like a pancake. The other was a high-speed, head-on collision on a California freeway.
Happenstance? Perhaps. But I found Pinggu's fresh air and the ancient art of fortune-telling to be a spell-binding and exhilarating potion.
The fish was likewise out of this world.
Broadcaster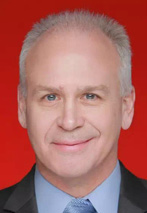 James Healy is from the United States and has been a copy editor at China Daily since 2014. He is an advanced student of Chen style tai chi and enjoys Chinese culture, food and carvings.