Nature of the beast?动物本性?
中国日报网 2021-02-05 15:16
分享到微信 Reader question:
Please explain this sentence, with "nature of the beast" in particular: Due to the nature of the beast, fiscal policy doesn't always impact everyone the same way - and will often hurt or help a certain demographic more than others.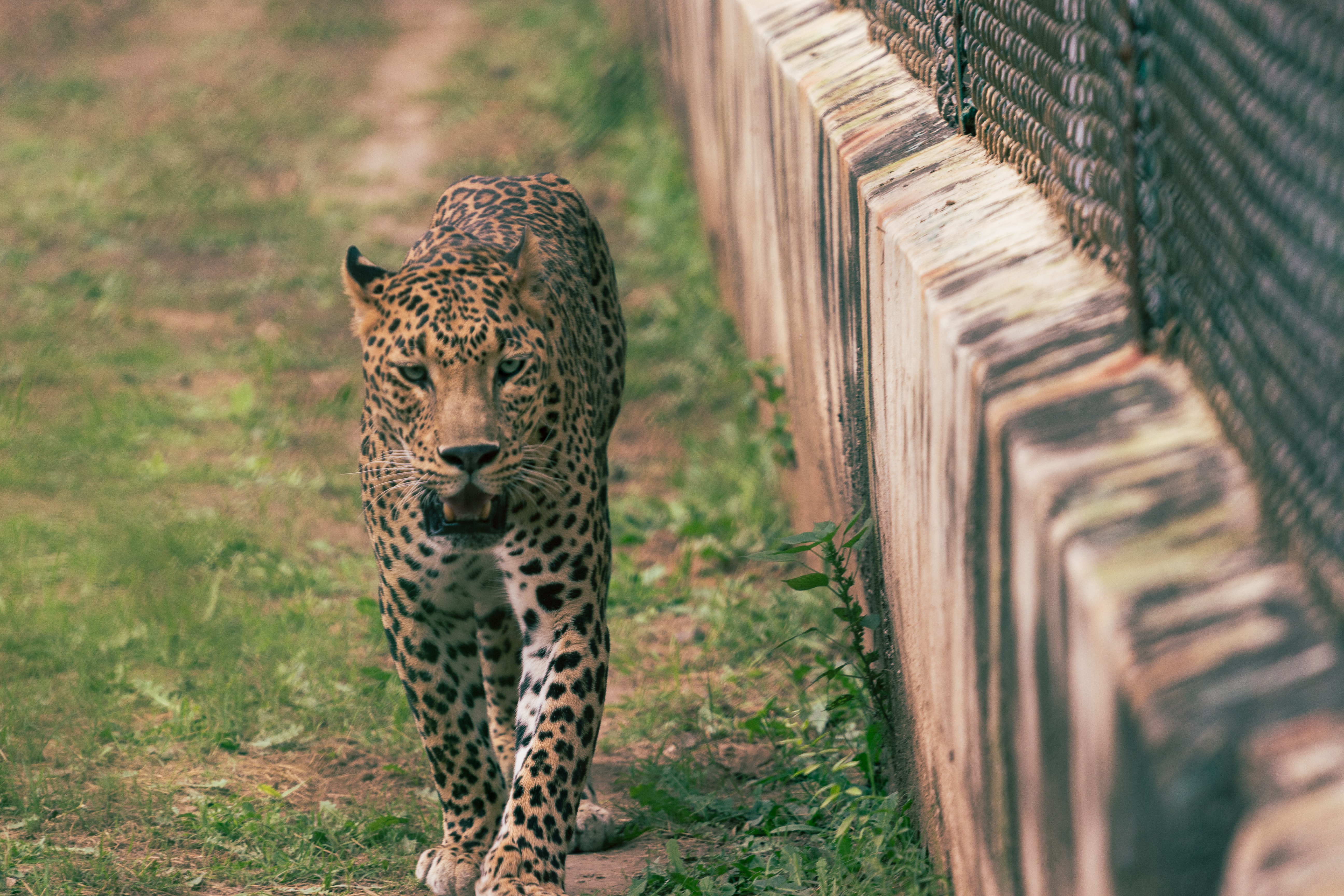 My comments:
First of all, fiscal policies are about government revenue, how it makes or rather collects money, usually from taxes. So, it impacts people. It's a question of, you know, how much of your money has to go to government coffers.
And the impact of a fiscal policy is not distributed evenly across the board. It doesn't affect all people in the same way. That's just the way it is. A tax cut for the rich, for example, helps people with high income but not people earning a minimum wage.
That's the nature of the beast – That's how fiscal policies work. That's what fiscal policies are. They don't impact everyone the same way. They just don't.
Nature of the beast?
That's the essential characteristic of the beast, the thing or situation we're dealing with.
We understand "beast" as a wild animal, but originally it referred to man himself, a brutish man. If you look up the dictionary now, you can see that "beast" represents, among others, a person's animal or untamed characteristics.
When someone loses his temper, for example, we may say that he behaves like a beast.
Metaphorically speaking, when we talk about the nature of the beast, we are addressing the essential or inherent or unchangeable character of something, usually something vexing and hard to deal with.
In our example, the message is, a fiscal policy may perhaps not be helpful to you but that's just the way it is. There's nothing you can do about it.
In other words, it is what it is. Recognize this. Try to deal with it the best you can. Don't always try to change it, because often times, it can't be changed.
All right, here are media examples of "the nature of the beast":

1. The Colts are 0-2 and starting the season that way always leads to criticism of players and coaches.
Offensive coordinator Pep Hamilton has been one of the leading targets of that criticism with his game plan on Monday night getting dinged for relying heavily on the run right up until the fourth quarter when he called a third down pass to T.Y. Hilton with the Colts in range for a field goal that would give them a 10-point lead. The pass was intercepted, the Eagles tied the game and the Colts went three and out to hand the ball back to Philly for the game-winning drive.
On Thursday, Hamilton said the emphasis on the run was designed to play the game at a pace that suited the Colts and admitted that there were some calls he'd like to have back. He also said that he understands criticism comes with his position.
"That is the nature of the beast," Hamilton said, via the Indianapolis Star. "I understand that and embrace that challenge of making sure that, on a weekly basis, we put our players in the best position to be successful. We played a really physical football game up front. Trent [Richardson] ran the ball well and Ahmad [Bradshaw] ran the ball well. We made some plays in the passing game. But at the end of the day in this league, you guys know it always comes down to one or two or three plays that makes the difference in the game."
There were similar criticisms of Hamilton's reliance on the run last year as some believe the Colts aren't putting enough of their offense on the shoulders of quarterback Andrew Luck. The approach wound up being good enough to get the Colts a division title, but anything less this year will lead to even more detractors and perhaps a hot seat under Hamilton.
- Pep Hamilton: Criticism is "the nature of the beast", NBCSports.com, September 19, 2014.

2. Wales captain Alun Wyn Jones faces a race against time to be fit for the start of next year's Six Nations after he was ruled out for up to 10 weeks with a knee problem.
Ospreys lock Jones, who is test rugby's most capped player and has played 143 internationals, suffered the injury during Wales' Autumn Nations Cup victory over Italy on Dec. 5.
Ospreys coach Toby Booth said Jones is in line to miss up to "double figures" in weeks from when he was injured.
Wales kick off their Six Nations campaign at home to Ireland on Feb. 7 followed by a Murrayfield clash with Scotland six days later.
"We think he'll be double-figure weeks," Booth told reporters. "If I said it to Alun, he'd say: 'I'll be back in eight.' That's the nature of the beast.
"He's probably going to be somewhere around that sort of time frame, which is disappointing for him and obviously for us."
- Wales captain Alun Wyn Jones could miss 2021 Six Nations after knee injury, Reuters, December 18, 2020.

3. Vaccination appointments have filled up and many people in South Florida don't have a way to get one without direct connections to labs, hospital systems or universities.
Memorial Healthcare System's phone line has a message letting callers know that they don't have any more spots available. Broward Health has no updates on availabilities. The websites of Jackson Health System as well as the Florida Department of Health in Broward County both have messages pointing to their lack of doses. The Monroe County and Palm Beach County health departments have also urged patience and highlighted a lack of vaccines.
Gov. Ron DeSantis hosted a press conference Wednesday, at Hard Rock Stadium in Miami Gardens, to announce that some selected people age 65 and older were already getting a COVID-19 vaccinations. The site will also continue to offer drive-through COVID-19 testing and will soon have vaccinations for people 65 and older, too.
DeSantis said the people chosen for the test run included retired police officers and firefighters but didn't give any other information on who those people were or how they were chosen. Members of the National Guard were on site to help with the process.
Next week, he added, Florida will get roughly 250,000 doses split between the Pfizer-BioNTech and Moderna vaccines.
"I have enough people telling me they can do more," DeSantis said. "We want them to do more and so we've asked for more, and I think you're gonna start to see really pop to scale very soon."
After the press conference, Lt. Gov. Jeanette Nuñez told WLRN that the state is considering sites to vaccinate people quickly, where COVID-19 testing is already taking place, like Tropical Park and Marlins Park, both in Miami-Dade County.
"Places where they will get shots in arms," Nuñez said. "That is the nature of the beast, we want shots in arms as quickly as possible."
Nuñez admitted that the rollout hasn't been smooth but said the biggest problem hasn't been the logistics.
"It's more than an issue of whether things have gone wrong, whether websites have crashed whether phone lines have crashed, it's more of an issue of supply for the amount of demand, and unfortunately we don't have the supply to meet the demand," she said.
Florida's Government Blames Lack Of COVID-19 Vaccine Supply On Heightened Demand, WLRN.com, January 7, 2021.
本文仅代表作者本人观点,与本网立场无关。欢迎大家讨论学术问题,尊重他人,禁止人身攻击和发布一切违反国家现行法律法规的内容。
About the author: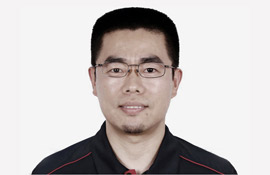 Zhang Xin is Trainer at chinadaily.com.cn. He has been with China Daily since 1988, when he graduated from Beijing Foreign Studies University. Write him at: zhangxin@chinadaily.com.cn, or raise a question for potential use in a future column.
中国日报网英语点津版权说明:凡注明来源为"中国日报网英语点津:XXX(署名)"的原创作品,除与中国日报网签署英语点津内容授权协议的网站外,其他任何网站或单位未经允许不得非法盗链、转载和使用,违者必究。如需使用,请与010-84883561联系;凡本网注明"来源:XXX(非英语点津)"的作品,均转载自其它媒体,目的在于传播更多信息,其他媒体如需转载,请与稿件来源方联系,如产生任何问题与本网无关;本网所发布的歌曲、电影片段,版权归原作者所有,仅供学习与研究,如果侵权,请提供版权证明,以便尽快删除。