Representatives from the world's top energy consuming and greenhouse gas emitting nations are through Tuesday in Paris for global warming talks before a major U.N. conference in December.
The so-called Major Economies Forum brings together 17 of the biggest world economies - including the United States, the European Union and China. These countries also account for about 80 percent of the world's energy consumption and human-induced greenhouse gas emissions.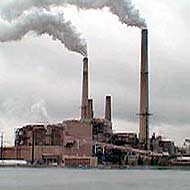 The Paris forum is the second of three Major Economies meetings, an idea proposed by the Obama administration. The third is scheduled to take place in Mexico next month.
Washington hopes the meeting in Paris will find common ground on issues like green technology and ways to finance climate prevention programs ahead of a major U.N. climate change summit in Copenhagen in December. During that summit, countries will try to agree to a successor to the Kyoto global warming protocol, which expires in 2012.
Damien Demaille, a climate expert at the Paris branch of the WWF, an international environmental group, says he has seen some positive changes recently.
"The US first, with [President Barack] Obama being much more committed to fight against climate change than (former president) George W. Bush for example, for sure," Demaille said.
Demaille says other countries, such as China and South Africa, have also made positive steps when it comes to climate change.
But he says plenty needs to be done, including in Europe, which has traditionally been a leader in cutting greenhouse gasses.
"The European Union is not that bad in terms of emissions reduction. But the European Union still has no position on how to provide financial and technical support to developing countries and especially to the most vulnerable countries," Demaille said.
Demaille says participants at the Paris conference must not forget the plight of countries that are most vulnerable to the effects of climate change, such as small island nations, who face threats from rising sea levels. Their future, he says, is not negotiable.
common ground: 共同点
expire:to come to an end; terminate, as a contract, guarantee, or offer(期满,失效)
in terms of:在……方面
(Source: VOA 英语点津编辑)