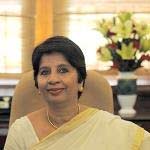 Officials are also maintaining India will keep to its hard-line stance of not compromising on what they call New Delhi's "non-negotiable positions."
On the eve of Prime Minister Manmohan Singh's departure for the U.N. climate conference in Copenhagen, government officials did little to hide their frustration and pessimism with the talks.
Foreign Secretary Nirupama Rao expresses hope for a bridging the gap between developed and developing countries, but acknowledges there has been little progress.
"The numbers put on the table, so far, unfortunately are disappointing," Rao said.
Rao reiterates Prime Minister Singh will not be negotiating on certain issues that are at the core of India's stance.
"We will not accept a legally-binding emission reduction cut," Rao said. "We will not, under any circumstances, accept an agreement which stipulates a peaking order for our emissions."
India also maintains it would not allow any international scrutiny of whatever voluntary mitigation actions it funds domestically with its own money.
Mr. Singh's special envoy on climate change, Shyam Saran, says India is still trying to reach an accord with other countries for what he terms a "good" outcome at the talks.
And the top Indian negotiator on site at the meeting in Denmark tells reporters the current global emissions treaty, the Kyoto Protocol, "is in intensive care, if not dead."
Supporters of the 1997 agreement have been hoping the current talks would pave the way for extending or toughening the pact which obligates 40 rich countries to limit carbon emissions. The Kyoto accord expires in 2012.
The Copenhagen negotiations, in which nearly 200 nations are participating, are deemed to be deadlocked. That is dashing hopes a meaningful deal - or even a political agreement - can presented by Friday to Mr. Singh and other key heads of government, including U.S. President Barack Obama and Chinese Premier Wen Jiabao.
UN envoy: Climate change talks moving forward
European leaders home in on global warming policy
Billionaire Soros: Finance gap may 'wreck' climate talks
Copenhagen conference gets down to work amid calls for results
(来源:VOA 编辑:陈丹妮)