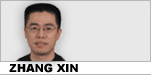 Reader question:
Please explain the following sentence, with "dug a hole" in particular:
He dug a hole for himself by not telling the truth at the beginning and he has to live with that.
My comments:
He did not tell the truth at the beginning and finds it difficult to explain himself now. Not being upfront when he had the chance has its consequences and he has to live with that.
Or die with it, to put it more gravely.
Gravely is exaggerating things a bit, I admit, but, you see, digging a hole for oneself was originally the same as digging a grave for oneself.
Serious?
Serious. I first read this many, many years ago, I believe, from, if memory serves, A People's History of United States of by Howard Zinn, who gave an account of the history of America entirely through the views of the downtrodden instead, as is the usual case, from the political elite. For example, his account of America's colonial history is not from the point of view of Christopher Columbus, but the local Indians, American Indians that is, and slaves.
At any rate, back in the day, times were, in a nutshell, hard. Times were so hard that prisoners didn't have shelter – they did not live in modern cells complete with television that we see today. No. They lived in holes in the ground. Unsheltered.
In fact, the prisoner was ordered to dig a hole for himself, a hole of about one meter in diameter and three meters deep. Maybe less, but the upshot is, when the hole was deemed deep enough, the prisoner is ordered to jump right into it.
And from there the prisoner was supposed to serve out his sentence, be it a month, six months, a year and half, whatever.
Many died while in there, summer and winter, rain or shine, sometimes en masse.
Which is not very surprising, of course.
The long and short of it is, the idiom that someone has dug a hole for himself means, metaphorically, that he has done something wrong to put himself into a difficult position.
In other words, he's in big trouble. And if the hole is too deep for him to climb out of, he's doomed, as though he'd dug his own grave and perished therein – being buried alive.
Sports people often use this term to describe the situation where they trail opponents in points in the course of a match. A few days ago, for example, in the NBA, the American pro basketball league, the Phoenix Suns lost 102-91 to the San Antonio Spurs. The lost by 11 points, but at one time in the second quarter, they trailed by as many as 19. After the game, Suns coach Alvin Gentry addressed this 19-point hole they dug for themselves (Duncan helps Spurs improve to 9-0 at home, AP, January 16, 2012):
"You just can't spot them 19, especially playing at home. It was an uphill battle from there. We gave ourselves an opportunity to make it interesting at the end but, you know, once again, we dug a hole and spent a whole lot of time trying to dig ourselves out of it."
Got it?
Well, then, here are a few more examples of people who dig a hole for themselves:
1. While his 2008 rivals in Washington, D.C. spent the morning in congressional panels debating the future of US involvement in Iraq, GOP Presidential candidate Rep. Ron Paul charged the U.S. has "dug a hole for [itself]" in Iraq, and simultaneously defended his anti-war place in the Republican party and jabbed the current administration saying, "you don't have to be a war monger to be a conservative."
At a policy forum at Johns Hopkins University in Washington, D.C., Paul described Iraq as a "preemptive war" saying it was a "planned invasion and occupation" of a "country that was no threat to us whatsoever."
- Ron Paul: 'U.S. Has Dug a Hole for Itself in Iraq', ABCNews.com, September 11, 2007.
2. Whitman's campaign demonstrated the difficulty in winning the vote of both anti-illegal immigration stalwarts and Latinos.
At the outset of her campaign, Whitman stated that she needed to win over Latinos and outperform typical GOP candidates in that community to win. But when Republican primary opponent Steve Poizner made illegal immigration a centerpiece of his campaign, Whitman fought back by saying she'd be "tough as nails" on the issue – and featured the border fence in an ad.
She stopped short of embracing Arizona's law cracking down on illegal immigrants and declined to discuss strategies for those in the country illegally, but called for tighter border control and more workplace enforcement. By the general election, she'd dug a hole for herself with Latinos and it got deeper with her handling of news that she'd hired and fired an illegal immigrant maid.
- California GOP's immigration problem, OCRegister.com, January 12, 2011.
3. If Adam Sandler, Russell Crowe and Star Wars can't shake Hollywood out of its box-office slump, can anything save summer?
Studio execs are grasping for answers as the industry enters the 15th week of its attendance slide. Ticket sales are down 7% from 2004 (about $245 million); summer box office is down 9% from last season.
Executives agree that small films will have to perform better, and big films will have to go beyond target audiences, to turn the trend.
"It seems like the bigger movies are playing more like niche movies," says Jim Tharp, distribution chief of DreamWorks, which released Madagascar, No. 1 this week. "They're appealing to their specific audiences, but we're not seeing that crossover appeal yet."
Hollywood "has probably dug a hole too deep to get out this summer," says Brandon Gray of Box Office Mojo. "For every small overachiever like Crash ($41 million) or Monster-in-Law ($70.4 million), you've got a House of Wax ($30.7 million) or a Lords of Dogtown ($5.7 million debut). Audiences are feeling indifferent, and indifference is the death knell for box office."
- Box office slump: 'Probably dug a hole too deep', USAToday.com, June 5, 2005.
本文仅代表作者本人观点,与本网立场无关。欢迎大家讨论学术问题,尊重他人,禁止人身攻击和发布一切违反国家现行法律法规的内容。
About the author:
Zhang Xin is Trainer at chinadaily.com.cn. He has been with China Daily since 1988, when he graduated from Beijing Foreign Studies University. Write him at: zhangxin@chinadaily.com.cn, or raise a question for potential use in a future column.
相关阅读:
(作者张欣 中国日报网英语点津 编辑陈丹妮)