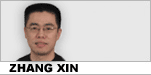 Reader question:
Please explain the following paragraph, particularly "running rings around iPad":
Within a year, though, rival tablets had entered the market and started running rings around the iPad—at least, in terms of performance and features, if not ease of use and elegance of design.
My comments:
The iPad, Apple's latest iFad, had been setting standards for nimble tablet computers. Within a year of its launch, however, other companies have caught up. Some even produced better tablets than the iPad, that is, "in terms of performance and features, if not ease of use and elegance of design."
The iPad, in short, is a great gadget, but some rival products are also good, even better. For rivals to run rings around the iPad is for them to have brought about gadgets that outperform the Apple product.
This, by the way, is a good reason why you should seriously consider not buying another product from Apple, the company which has been able to make outrageous profits due in part to its sweatshops.
Or, precisely, due to the fact that it effectively allowed contractors such as Foxconn to run those sweatshops for them. A series of worker suicides at Foxconn factories have put Apple on the spot, leading to widespread media calls for consumers to boycott Apple. Consumers, they argue, have enormous powers to bring changes to ill corporate cultures which have hitherto cared nothing but the bottom line, i.e. profits over people.
Yes, consumers like you and I have the ultimate power in this era of consumer. Simply stop buying Apple's product and you'll see it immediately improve its behavior, not just with the glass screens of the iPhone but the company's moral fiber as a whole.
The iPad, as I said earlier, is a great gadget. However, if you decide to boycott Apple and refused to buy another Apple product, I won't fault you for doing so, as yours truly will be doing the same.
Don't forget, though, that our immediate concern here is the phrase "running rings, or circles, around someone". This phrase was developed originally from hunting. This explanation, from Phrase.org:
It was used by fox-hunters but more often by those indulging in hare-coursing, which is now banned in the UK. The circling runs made by the hare in its attempts to outrun the chasing greyhounds were called rings.
As for people, this term is literally seen during long-distance running at the sports meet. In 10,000-meter running, for instance, athletes are to run around the 400-meter track 25 times, i.e. running 25 laps in order to cover the distance in full. Some runners run so fast that they sometimes are able to lap their opponents, i.e. running one or a few more laps than their opponents do using the same amount of time - I have seen some runners give up after being lapped a few times. And to lap one's opponents is, like, to run rings (circle) around them.
And that simply means you run much faster than them. Similarly, to say you run rings around someone can also mean you outwit, outsmart and generally outperform your foes.
In Apple's case, I think it has simply been out-Foxconned.
Yeah, you heard it right. Out-foxed, and out-conned.
本文仅代表作者本人观点,与本网立场无关。欢迎大家讨论学术问题,尊重他人,禁止人身攻击和发布一切违反国家现行法律法规的内容。
About the author:
Zhang Xin is Trainer at chinadaily.com.cn. He has been with China Daily since 1988, when he graduated from Beijing Foreign Studies University. Write him at: zhangxin@chinadaily.com.cn, or raise a question for potential use in a future column.
相关阅读:
(作者张欣 中国日报网英语点津 编辑陈丹妮)