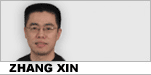 Reader question:
"He was a man of the world." What does that mean exactly?
My comments:
That means, basically, he was very experienced. Pretty old in age, too, perhaps.
Yes, old and experienced as against being young and green and not knowing much of the way with the world – the way in which people go about business and their daily lives.
Yes, experienced as against being innocent.
A man of the world is also man of the worldly world, the earthly world, that is. In other words, he is not completely above the mundane and the commonplace.
And I'm sure you can almost say that a man of the world is a man of the "real world".
The real world, you see, is not the dream world. In the dream world, everything can be, well, too wonderful for words, as Woody Allen once said in a film. In the real world, all things happen, both the good and the bad.
And someone who is described as a man of the world is probably one who is not naively idealistic. He is instead practical and pragmatic and will do what it takes to win, whatever it takes.
Still, in other words, the man of the world has "been there and done that," as they say. He is perhaps well travelled, very accomplished and knows a lot of people, etc and so forth.
And you do not want to mess with him. The man of the world can be difficult, nasty and dangerous as well as easygoing, charming and harmless.
Yes, the important thing to note is that the phrase "man of the world" covers both end of the spectrum. When used to describe a man, it has both positive as well as negative connotations, usually both.
Or to describe a woman, for that matter. It means the same thing.
Here are media examples for you to get a better feel, via context, of what a man or woman of the world is like:
1. Carine Roitfeld's first project since leaving French Vogue has been revealed and it's not her and Tom Ford taking over Dior. So the overreaching rumors can stop.
Roitfeld will style and even serve as somewhat of an inspiration for Barneys New York Fall 2011 advertising campaign and catalogue. She will even style the store's Madison Avenue windows. All these will be unveiled in September.
Barneys New York tapped Mario Sorrenti to photograph the campaign and catalogue in two locations – New York and Paris. And it is Roitfeld's laid back and cool Parisian attitude which will set the mood. Barneys creative director Dennis Freedman says of Roitfeld, "She is the ideal muse as well as editor. She has a unique and extraordinary personal style. She appeals to all ages. She is independent and strong, and yet she is completely feminine. She is a woman of the world, which we like to think our customer is, as well."
- Carine Roitfeld To Style And Inspire Barneys New York Fall 2011 Campaign, FashionLover.com, March 24th, 2011.
2. After it was revealed earlier this year that current 007 Daniel Craig will feature in advertisements for Dutch brewing giant Heineken, it has now been confirmed he will also be seen drinking that particular brand of beer in at least one scene of the film franchise's latest installment, Skyfall.
Heineken's partnership with the Bond franchise dates back to 1997, but the world's most famous secret agent is more well known for sipping martini cocktails than lager.
"There is no doubt that James Bond will always be synonymous with 'shaken not stirred', but he is a man of the world, so it's not surprising that a contemporary Bond might enjoy a Heineken beer occasionally," said a Heineken spokesperson.
"There are numerous references to Bond enjoying a beer in both Ian Fleming's original novels, and in subsequent films such as 'On Her Majesty's Secret Service' and 'Quantum of Solace'."
- From classy to gassy, James Bond will swig Heineken in next film, MarketingMag.com.au, April 10, 2012.
3. It is exponentially easier to look back at a life than to live it forward. In retrospect it becomes apparent that New York was crucial to Obama. If he had not quite found his place yet, he was learning in which directions not to go and how to avoid turns that would lead him off the path and into traps from which it would be hard to escape. Even when he was uncertain about much else, Obama seemed hyper-alert to avoiding a future he did not want.
At age 20, Obama was a man of the world. He had never been to south-central Kansas or western Kenya, the homelands of his ancestors, yet his divided heritage from Africa and the American heartland had defined him from the beginning. He could not be of one place, rooted and provincial. From his years living in Indonesia, where he was fully immersed in Javanese schools and culture; from his adolescence in Hawaii, where he was in the polyglot sea of hapa and haole, Asians and islanders; from his mother's long-term commitment to development work overseas; from his friendship with Pakistani students at Occidental and his extended visit to their country—from all of these he had experienced far more global diversity than the average college junior. He knew the ways of different cultures better than he knew himself.
- Becoming Obama, Vanity Fair, June 2012.
本文仅代表作者本人观点,与本网立场无关。欢迎大家讨论学术问题,尊重他人,禁止人身攻击和发布一切违反国家现行法律法规的内容。
About the author:
Zhang Xin is Trainer at chinadaily.com.cn. He has been with China Daily since 1988, when he graduated from Beijing Foreign Studies University. Write him at: zhangxin@chinadaily.com.cn, or raise a question for potential use in a future column.
相关阅读:
(作者张欣 中国日报网英语点津 编辑:陈丹妮)