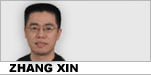 Reader question:
Please explain "in the same boat" in this passage:
The Eastern Cape village of Qunu hosted one of the most important events in South Africa's history on Sunday, yet many of the thousands of journalists who were there watched from a distance, cordoned off and directed to a media centre by police, viewing the same footage beamed around the world. Most of the locals, many who had met former President Nelson Mandela long before we came for his funeral, were in the same boat.
My comments:
Many journalists who'd come to cover the funeral of Nelson Mandela, the great man, had to watch the event from a distance.
Many locals faced the same situation, having to watch the event on TV.
The journalists couldn't attend the event in person. Neither can most of the locals.
In other words, not much to quibble on the part of journalists.
Not that any of them did that sort of occasion but anyways, to say they and the locals are "in the same boat" points to the fact that they share the a similar fate: "to be cordoned off and directed to a media center by police, viewing the same footage beamed around the world."
"In the same boat" is such a simple and commonplace idiom that I never expect myself to answer a question on it but here I am, happily writing about it. This is because I am getting old. I mean, as one gets older, one begins to prefer things that are simple. Besides, "in the same boat" is an idiom everybody is more likely to use, much more than other phrases such as "hue and cry" or "Lilliputian proportions", just mentioning two phrases I may write about in future.
Anyways, imagine a group of people going far out to sea in a small boat. How does it feel? Soon, the waves begin to rise. The men then realize they have not brought enough food to last everybody for a week, the previously planned period of travel. Members among the crew begin to quarrel with each other, some wanting to abandon the trip immediately and return home. And things like that.
Imagine yourself in this situation and you'd understand what it means to be in the same boat with someone else.
Yes, you share the safe fate. You share the same risks and a common desire not to let any mishap happen – the ship itself may capsize, for instance.
In that type of situation, they have to work together, put differences aside and make a concerted effort in order to overcome their common difficulties and get safely back to shore together.
Alright?
All right. Here are a few of many media examples of situations where people find themselves to be, figuratively, in the same boat with others:
1. Microsoft and Google, the Hatfields and McCoys of the high-tech industry, have carried their scrap into the race to digitize health care.
The tech rivals launched similar personal health record services in 2007. Both are pitching consumers on an electronic record that they can control and share, as they see fit, with health care providers. With Google Health and Microsoft's HealthVault, consumers can maintain a digital health record that contains various data from medical offices, hospitals, pharmacies, and even patients themselves.
But as the warring tech giants extend their reach into health care, they are saying nice things about one another--at least for now.
"I love Google Health," said Sean Nolan, the chief architect of Microsoft's HealthVault service. "What they are trying to do is a good thing...We are in the same boat. We're not really fighting with these guys. We're all trying to make it work."
The love, apparently, is mutual. "I think it is critically important that there is more than one company trying to do this. (Personal health records) are very hard to get right," Google Health product manager Roni Zeiger said. "We certainly haven't done so yet."
So what gives? Perhaps mutual interest comes before brass-knuckled competition. Google and Microsoft face many of the same issues--privacy, bureaucracy, and technological intransigence in the health industry--as they attempt to put their own spin on e-health.
- Microsoft, Google In Healthy Competition, CBSNews.com, May 18, 2009.
2. Playing the opening game of the World Cup against Italy in the Amazon jungle might easily be viewed as case of 'I'm an England celebrity, get me out of here'.
But the England manager and TV pundits alike were keen to look on the bright side of life after being paired with Italy, Uruguay and Costa Rica.
Whilst Manaus in the far north of Brazil was a venue Roy Hodgson was hoping to avoid, the upside of the draw was that England will be playing a fellow European team.
Yes it will be hot, yes the humidity will be ridiculous (99 per cent, we are led to believe), but as Hodgson says: "It will be the same for both teams so we are in the same boat."
Confirmation of the draw seemed to produce a sharp intake of breath, but this is not exactly the group of death and there are plenty of positives to be drawn.
An initial daunting prospect may not actually prove to be so bad and Glenn Hoddle, a former England manager of course, put things into some sort of sensible context.
Hoddle said: "I think the draw may have done us a favour because expectations will not be as high as if we had an easier group. There are a lot of positives to take from this draw."
- England kick off with a rumble in the jungle, Football.co.uk, December 6, 2014.
3. Eight-year-old Widlene Gabriel has lived nearly half her life in a camp for the hundreds of thousands of people displaced by the devastating January 2010 earthquake in desperately poor Haiti.
As the fourth anniversary of the disaster approaches, more than 170,000 Haitians are still living in makeshift housing, in extremely precarious conditions and sometimes facing eviction.
Widlene and her family live in a tent on a private lot along a main road linking the capital Port-au-Prince to the eastern suburb of Petionville.
The girl has never been to school and spends her days staring blankly at cars and trucks speeding along the road nearby.
"On January 12, 2010, the roof of our house fell on top of our heads. I wasn't hurt but our house fell apart and so we came here," Widlene recalls, her bare feet covered in dust.
Manette Nazius, a mother of six, says Widlene is hardly the only child seemingly left behind.
"All the kids here are in the same boat. All days are the same. They drag around all day. In fact, we are living without hope and we all feel abandoned," she says.
- Nearly Four Years after Quake, Haitians still in Tents, SudanVisionDaily.com, December 24, 2013.
本文仅代表作者本人观点,与本网立场无关。欢迎大家讨论学术问题,尊重他人,禁止人身攻击和发布一切违反国家现行法律法规的内容。
About the author:
Zhang Xin is Trainer at chinadaily.com.cn. He has been with China Daily since 1988, when he graduated from Beijing Foreign Studies University. Write him at: zhangxin@chinadaily.com.cn, or raise a question for potential use in a future column.
相关阅读:
(作者张欣 中国日报网英语点津 编辑:陈丹妮)