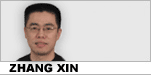 Reader question:
Please explain "the job is yours to lose" in this sentence: Once you have the face-to-face interview, the job is yours to lose
My comments:
Put it another way: Once they grant you a face-to-face interview, the job is virtually yours.
Don't be intimidated by the word "lose". "Yours to lose" is an American expression which actually means your chance of winning is great.
In our example, to make your feel better, they might have told you simply: "Pass the interview and the job is yours."
Normally they won't do that and I don't even know if those encouraging words help even if they do tell you that. Being human, sometimes the closer we're to the finish line and victory in sight, the more we choke and fail to perform.
Anyways, "yours to lose" simply stresses the point that you may still lose it.
Why is the face-to-face interview that important?
For a number of reasons, the most important of which has to do with the fact that most companies asking to see if you're fit for their job really mean to give it to you if you're fit for it. In other words, they're not advertising for job vacancies that don't exist just to waste their time and yours.
No, when they say they have vacancies, they do have vacancies to fill, and they need you to come to work soon too, or their overall business is affected.
That's why they have, say, put up adverts on television announcing they have two jobs on offer. Then they have sorted through some 70 CVs to finalize a list of three people for a face-to-face interview.
Let's say the first interviewee passes the interview with flying colors and is given the job. The second person somehow fails to impress and therefore is eliminated. That leaves you the only person left for the second and last job on offer.
That is a perfect situation for someone to say to you, by way of encouragement "the job is yours to lose", meaning so long as you don't make a major fool of yourself in the interview terribly, the job is yours.
One vacancy, one applicant. It obviously is yours, but you may still lose it. That's why people, especially Americans, like to say: It's yours to lose.
Alright?
All right, here are a few media examples of the real-world situation where some prize becomes somebody's to lose – and, no doubt, other people's to win.
1. So what happens next?
All the pressure is on Sarah Palin for the vice presidential debate. She goes in with many voters concerned about her answers to media questions over the last week or so. A significant number of Americans do not believe she is qualified to be president. And concern and infighting is beginning to surface among Republicans about her performance.
In fact, many Republicans are saying the problem is that the McCain campaign needs to "let Palin be Palin". (Hmmm, I remember well many folks saying that about Bush after some mistakes in his campaigns, and thinking, well, sometimes we didn't want Bush to be Bush.)
This kind of statement by Republicans encourages me to add another rule to some rules I have come up with which are tell-tale signs a campaign is in trouble.
Rule One: When a campaign starts attacking the media, things aren't going well.
Rule Two: When a campaign says the polls are wrong, things aren't very good.
Rule Three: When a campaign says "the only poll that counts is the one on election day" usually means a campaign is about to lose.
Now we could probably add a new one: when partisans start saying let the candidate be the candidate, it means things are off course.
What will McCain and Palin do at this point? My guess is the campaign will encourage Palin to make some off the wall accusations at the debate in order to get under Biden's skin, and hope he makes a mistake by engaging her too passionately.
Or maybe McCain will fly to Afghanistan and look for Osama Bin Laden himself. You just never know.
At this point, this race is Obama's to lose, and absent a significant mistake it will be tough for McCain to win. McCain's destiny is no longer in his hands. Though in a strange election, strange things can happen.
- Obama's race to lose; Pressure points on Palin, HuffingtonPost.com, September 30, 2008.
2. With seven different champions in the last seven grand slam tournaments, it is nearly inconceivable that Serena Williams would be seen as the overwhelming choice to win the U.S. Open.
But after her Wimbledon and Olympic triumphs, many of her rivals seem to think the year's final grand slam is hers to lose.
"Serena is probably the favorite coming in given her recent form," said Australian Samantha Stosur, the defending champion. "No matter who you are, I don't think you can really deny that."
- Serena Williams: Why she is the favorite at 2012 US Open, Reuters, August 27, 2012.
3. Brendan Rodgers has said the Boxing Day visit to Manchester City holds no fear for Liverpool despite his belief that the Premier League title is City's to lose.
Manuel Pellegrini's side enjoy an unblemished home record in the league, winning all eight games at the Etihad Stadium with a remarkable return of 35 goals, an average of 4.37 goals per game.
City have put six goals past Arsenal and Tottenham Hotspur in the past month but with Liverpool boasting the second-highest goals tally in the Premier League, the competition's finest player in Luis Suárez and a one-point lead over City, Rodgers insists there will be no trepidation at the Etihad Stadium.
"We arrive there with no fear," said Liverpool's manager. "We outplayed Manchester City last year, home and away. We had two draws and we should have won both games but we will go there with every respect for them. I believe with the squad they have, it is their title to lose.
"For us, we will go there and play our game. We will go there and be aggressive and to press the football. We had 23 shots on goal against Cardiff [on Saturday]. They will have seen from Cardiff and from Tottenham [whom Liverpool beat 5-0 at White Hart Lane this month], that we can score goals."
- We don't fear trip to Manchester City, says Liverpool's Brendan Rodgers, The Guardian, December 25, 2013.
本文仅代表作者本人观点,与本网立场无关。欢迎大家讨论学术问题,尊重他人,禁止人身攻击和发布一切违反国家现行法律法规的内容。
About the author:
Zhang Xin is Trainer at chinadaily.com.cn. He has been with China Daily since 1988, when he graduated from Beijing Foreign Studies University. Write him at: zhangxin@chinadaily.com.cn, or raise a question for potential use in a future column.
相关阅读:
(作者张欣 中国日报网英语点津 编辑:陈丹妮)